A Wheelchair that Drives Itself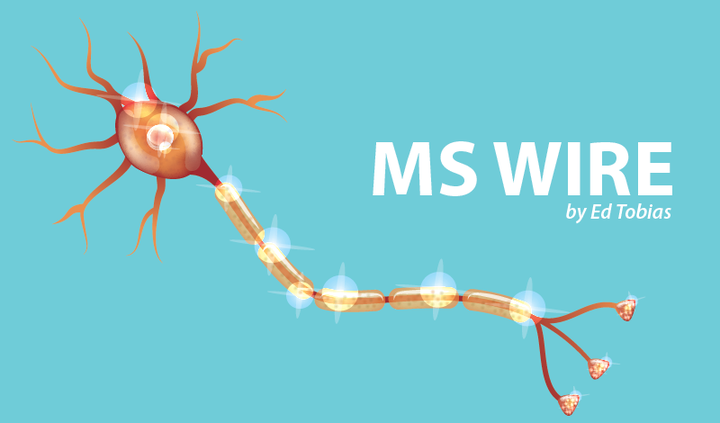 I never thought I'd find a subject for this MS column in the technology magazine Wired. But, what do you know? A recent article suggested that the same technology being used to create self-driving cars could (and should) be used to create self-driving wheelchairs.
Artist and health policy analyst Elizabeth Jameson writes: "I have a progressive disease, multiple sclerosis, which has now rendered me quadriplegic; I no longer have use of my hands or legs. I am a part of a growing group of people with mobility challenges. … Self-driving wheelchairs would provide entirely new levels of independence for people living with disability. What's more, this technology exists and is even affordable. The primary obstacle is a lack of investment from the tech community."
Driverless wheelchairs aren't far away
Engineers at the Massachusetts Institute of Technology are collaborating with colleagues in Singapore to build a wheelchair that drives itself. Researcher Daniela Rus started on this project after visiting a retirement community and noticing there weren't enough staff members to handle everyone confined to a wheelchair.
The chair is equipped with three LiDAR sensors. Before being used by a patient, someone manually drives it through a given area. The sensors draw a map of the width of the hallways and the location of obstacles, etc. A patient then can use the programmed chair by clicking on the map to select where he or she wants to go. The chair then heads to that location. Along the way, the sensors will look for "dynamic obstacles," such as people walking or an object that wasn't there when the map was created, and detour around them. You can see a video of the chair doing this in another Wired article.
An add-on for an existing power wheelchair
A company called Cyberworks has developed what it says is a low-cost, self-contained module that can be attached to a powered wheelchair that already exists. Cyberworks' website says, "In buildings where it has not been taught the layout, it can assist the user to autonomously drive through doorways, down long corridors, dock near a desk or table, or be summoned to the user's bedside from its charger location."
Watch a video from Cyberworks here.
The module is expected to be available in the next couple of years.
The future is now
Jameson ends her article by saying: "For those of us with mobility challenges, a wheelchair is our car. It may travel slower, using pathways other than the open road, but it is imperative to our mobility. Now the tech industry has the chance to be an absolute hero for millions of people in the coming years, especially as the world's population ages. Investing in assistive technologies means investing in our collective survival: disability and access is everyone's issue."
I couldn't agree more.
You're invited to follow my personal blog at www.themswire.com.
***
Note: Multiple Sclerosis News Today is strictly a news and information website about the disease. It does not provide medical advice, diagnosis, or treatment. This content is not intended to be a substitute for professional medical advice, diagnosis, or treatment. Always seek the advice of your physician or other qualified health provider with any questions you may have regarding a medical condition. Never disregard professional medical advice or delay in seeking it because of something you have read on this website. The opinions expressed in this column are not those of Multiple Sclerosis News Today or its parent company, BioNews Services, and are intended to spark discussion about issues pertaining to multiple sclerosis.