Feeling Good and My Jar of Happiness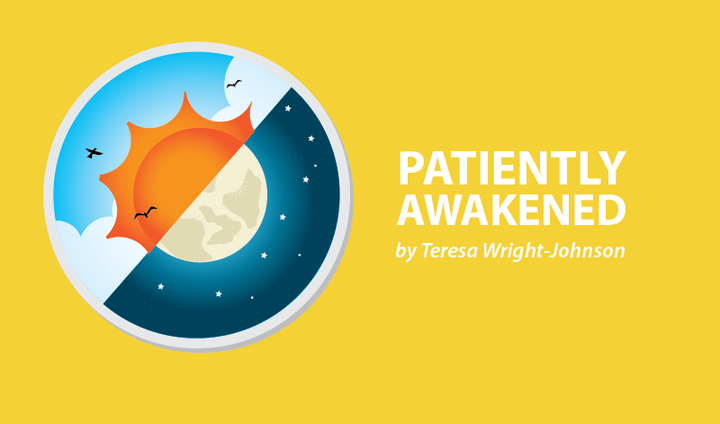 "It's a new dawn, it's a new day and I'm feeling good."
As I am writing my column this song is playing in my head. I enjoy listening to Nina Simone because her voice is distinctive and telling. Her songs chant her feelings of despair and her desires for better days. The conflicting emotions often resonate with me.
As you are reading this column, we have been blessed to witness a new year. Happy New Year! I am excited to continue this journey with you. 2017 presented us with obstacles and challenges that appeared difficult to surmount. There were some who did not make it into the new year. We did, and for that I am grateful.
Every year there is much talk about resolutions. My family and friends write ambitious, well-intended lists of what they aspire to accomplish in the new year. My resolutions would include weight loss, professional ambitions, and spiritual endeavors. In truth, I have given up making the standard resolutions lists. Please understand that I still have dreams and wishes. However, in addition to transcribing them, I envision them. I have realistic expectations and time constraints; I try to adhere to them. This sets the tone for my new year and all I desire to accomplish.
In addition to my vision, I employ the use of an appreciation jar. My "feel-good" jar consists of an empty jar, decorated to my liking, where I deposit positive, encouraging words. At the end of each day, I record something joyous on paper. The deposit can recount a happy event, a thankful feeling, or any word or phrase that I can reflect on at a later time.
The purpose of this jar is to remind us of the good things in our lives. It savors the sweetness as we are sometimes digesting the acrid reality of life. On days we need it most, we can go back and withdraw from our jars.
We are diligent about making monetary deposits in our banks and financial institutions, yet we often neglect to make the necessary deposits into our lives. Just as we withdraw money from our accounts when and if we need it, we can withdraw from our jars of happiness. Our jars provide nourishment for our spirit on grueling, emotionally depleting days. We must remember that as we withdraw, we are required to replenish what we have deducted. Our funds may have a low balance at times, but we must remain diligent and prevent our accounts from being overdrawn or empty. We are obliged to replenish and reflect: R&R.
I aspire to deposit into my jar daily for the remainder of the year, however, there is no designated time frame. You are free to partake in this activity according to what is best for you. The challenge lies in the act of beginning and being consistent in your effort of sowing joy into your life. The feat of fortifying your spirit. As we go through the hardships of life that are ubiquitous, we have these messages of hope, personally inscribed, serving as reminders of why we have to persevere. I am looking forward to continuing my growth process mentally, spiritually, and emotionally. Each day, I am living the title of my column, diligently becoming patiently awakened.
2017 was indeed a difficult year for many. I extend my sincerest sympathy and prayers of comfort to anyone who needs them. I am also sending prayers and positive vibes your way that this year will bring great joy and moments of happiness. You are not alone. We will live each day as it comes, supporting and encouraging one another. As I pull a message from my jar of happiness, it reads "You are a survivor." May 2018 be kind to you.
You are invited to visit my website at teresawrightjohnson.com.
***
Note: Multiple Sclerosis News Today is strictly a news and information website about the disease. It does not provide medical advice, diagnosis, or treatment. This content is not intended to be a substitute for professional medical advice, diagnosis, or treatment. Always seek the advice of your physician or other qualified health provider with any questions you may have regarding a medical condition. Never disregard professional medical advice or delay in seeking it because of something you have read on this website. The opinions expressed in this column are not those of Multiple Sclerosis News Today, or its parent company, BioNews Services, and are intended to spark discussion about issues pertaining to multiple sclerosis.