Stair Master: My Hip Flexors Don't Lie!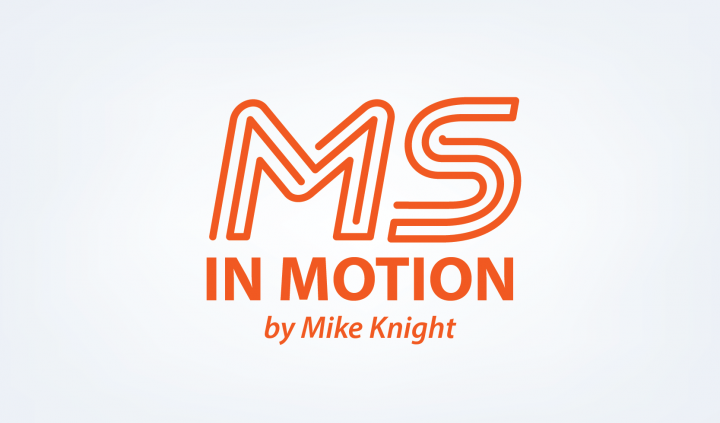 What I'm about to write will sound like I am tooting my own horn.
I'm not.
Really.
But something is working for me in my battle to navigate the stairs in our house, something that might help others facing a similar situation.
So here goes.
As I wrote in December, we live in a home that is more than 90 years old and has two sets of stairs. The debilitation caused by foot drop makes it very hard for me to climb them, reducing me to slowly lifting each foot, one at a time, up every step rather than taking them in stride.
Trying to climb the stairs in stride led to a torn rotator cuff in my shoulder, earning me a strict admonition from my new physical therapist to drastically limit trips up and down the stairs.
It is serious enough that we may have to sell our home — something with meaningful financial consequences. I'm also now contemplating shoulder surgery that could keep my right arm out of commission for several months. There's no guarantee the surgery would work, but not getting it would have far-reaching mobility issues and other implications too.
I've gone to a Pilates instructor with a focus on MS, Parkinson's disease, and other issues for several years now and am sure that has helped. But beginning in October, I began a home exercise routine with an extra focus on hip flexors.
Somewhere in the past few weeks, I tried climbing the stairs in stride.
I was shocked when I could. (I'm sure I looked like Frankenstein's monster while I did it, but I did it!)
I can't guarantee this will work for anyone else — as always, you should check with your physician to make sure these exercises are safe for you to do — but below are the hip flexor exercises that I'm doing. Some are for stretching, some for strengthening, and admittedly, it's a long routine. On the other hand, it doesn't require much equipment or cost. I can do them at home and I only do the routine every other day (a frequency that keeps it bearable for me).
My rediscovered ability to climb our stairs in stride — albeit in a reduced number of trips, and woodenly at that — surprised me.
But according to this March 2016 article from MS News Today, it shouldn't have.
Reporting research from the Kennedy Krieger Institute and John Hopkins University School of Medicine, the article detailed the study's focus on "an effective and progressive resistance training program to improve hip strength and walking ability, areas of concern in neurodegenerative diseases like multiple sclerosis (MS)."
The study's workout, it said, consisted of a repetition "of a core group of movements — hip flexion, hip abduction, hip extension, hip external rotation, knee extension, and knee flexion." It then noted, "At eight weeks, statistically significant hip strength and symmetry improvements were seen in individuals with differing degrees of disability." Apparently, I need to read more.
Again, there are lots of caveats to all of this. I'm not a trainer, nor am I qualified to tell anyone what exercises he or she should do. This routine takes me somewhere between 75 and 90 minutes after I add in a few other exercises I like to do. It may not work for everybody. Good form is critical to isolating the right muscles and avoiding injuries.
Most of all, I am not under the pretense that what I'm doing will result in anything more than it already has. When I'm finished with it, my leg is dead and I have to be very careful not to catch my foot and trip afterward. I don't think it's helping my foot drop as much as it's helping my weak (or spastic) right-upper thigh and hip.
That said, as far as I know, this is really the only gain I've made against the disease and, really, it's only against the physical symptoms. But if there's a way to wrestle something — anything — back from MS, I'll take it.
***
Note: Multiple Sclerosis News Today is strictly a news and information website about the disease. It does not provide medical advice, diagnosis, or treatment. This content is not intended to be a substitute for professional medical advice, diagnosis, or treatment. Always seek the advice of your physician or other qualified health provider with any questions you may have regarding a medical condition. Never disregard professional medical advice or delay in seeking it because of something you have read on this website. The opinions expressed in this column are not those of Multiple Sclerosis News Today or its parent company, BioNews Services, and are intended to spark discussion about issues pertaining to multiple sclerosis.