Chicken Soup Has Super Powers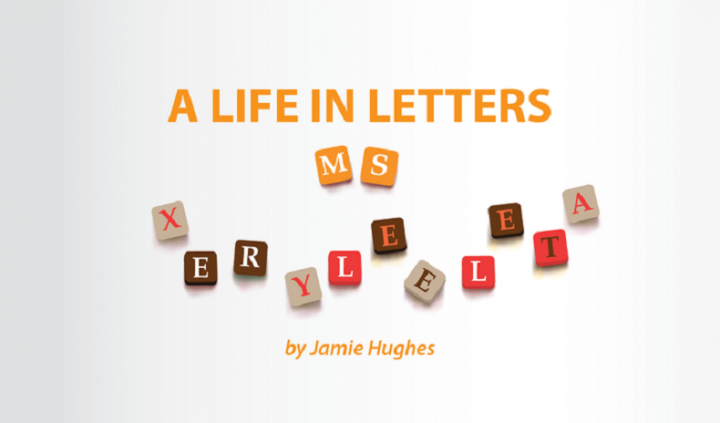 Get plenty of rest. Drink lots of warm fluids. Use a humidifier. Gargle and flush your sinuses with warm salt water. Blow your nose early and often. Take over-the-counter medications. Eat some chicken soup.
No doubt, you know what I'm talking about when you read this list of suggestions. Yes, they're all things said to help combat colds and flu, and while all of them are helpful, I've always been a little incredulous about the last one. I mean, chicken soup tastes good and all, but if I had to choose between a shot glass full of liquid NyQuil and a bowl of soup, I'd take the green flavored death every time.
I was one of the many victims of 2018's flu season, which apparently reached epidemic status in the United States, and it was not much fun. No. Not fun at all. I started feeling puny Christmas night, and it took me about a week or so to fully get over it. "Why didn't you get a flu shot?" you might ask. Well, as an MS patient, I've never been comfortable with them. I know there's no science to prove this, but my immune system is already wackadoodle enough. I'd rather not inject myself with another illness and run the risk of screwing something up. Doctors say we should, but I'll take a pass.
My sweet friend offered to bring me some chicken soup, which she called "Jewish penicillin," and I foolishly turned her down because I didn't think it was worth all the effort she was going to put into making it. (I'm one of those "don't go to any trouble over little ol' me" types, often to my great detriment.) But no matter how much medicine I swallowed, how many hot showers I took, I wasn't getting any better. I hurt everywhere, and my head was full of all manner of icky substances.
My husband and I had reservations at a swanky place in town on New Year's Eve to celebrate our 18th anniversary, and I still felt like 10 miles of rough road on Thursday night. So, in desperation, I called my friend and asked her if the offer of soup was still on the table. Thankfully, she said yes and showed up with a stock pot full of what I can only describe as liquid gold. I ate two good-sized portions of her magic brew (so did the hubby), and on Friday night, I woke up feeling a thousand times better. A day after that, I felt like an actual human being again. On Sunday, we went out to celebrate, and I ate (and tasted) a mighty fine steak.
But why did it work like a charm this time around when it never has before? Two words: Bone. Broth. Yeah, it's pretty amazing stuff. You can't get the same kind of healing oomph from your average can of Campbell's.
According to this study in Chest Journal, "Chicken soup significantly inhibited neutrophil migration and did so in a concentration-dependent manner. The activity was present in a nonparticulate component of the chicken soup."
What it boils down to (forgive the pun) is this: Bone broth and stock helps your body's neutrophils, a type of white blood cells, do the voodoo that they do so well.
Brothers and sisters, I was once skeptical, but now I'm a believer. And for those of us who deal with autoimmune issues, this is one way to help us get better faster. That's a very good thing!
If you'd like her recipe, here it is:
Two boxes organic bone broth from Costco. (You can also make your own!)
One rotisserie chicken (pulled from bone and shredded)
One package egg noodles (thin ones work best)
Fresh carrots, celery, and onions (roughly chopped)
Turmeric
Fresh garlic
Fresh parsley
Fresh thyme
Salt and pepper
Sauté the veggies for 10-15 minutes until soft. Then add chicken and broth and bring to a boil. Add the egg noodles and cook according to package directions. Add spices and simmer for a few minutes to allow everything to come together. Voila! Instant cold or flu treatment, hot and ready to eat.
Here's to a healthy (and hopefully flu-free) new year!
***
Note: Multiple Sclerosis News Today is strictly a news and information website about the disease. It does not provide medical advice, diagnosis, or treatment. This content is not intended to be a substitute for professional medical advice, diagnosis, or treatment. Always seek the advice of your physician or other qualified health provider with any questions you may have regarding a medical condition. Never disregard professional medical advice or delay in seeking it because of something you have read on this website. The opinions expressed in this column are not those of Multiple Sclerosis News Today or its parent company, BioNews Services, and are intended to spark discussion about issues pertaining to multiple sclerosis.