Look to the Hills: Words of Encouragement from a Cancer Survivor to an MS Warrior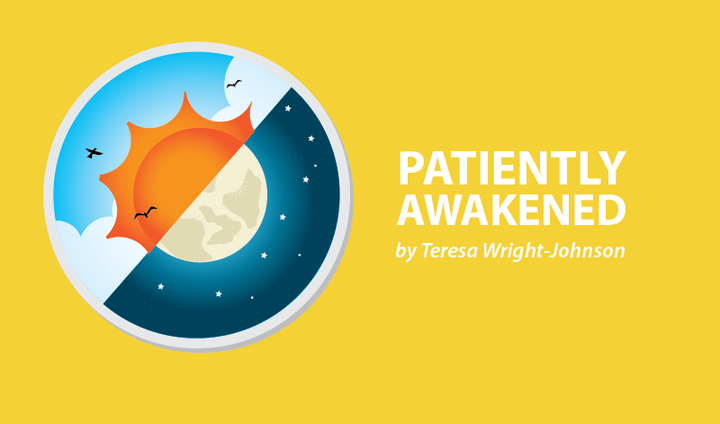 We endured another devastating loss this week. My beloved sister-in-law, a cancer survivor whom I affectionately called sister, passed away.
Although we knew her disease was terminal, she passed away unexpectedly in her sleep. Death is never easy, and no matter how much we try, we cannot entirely prepare for it. We don't want our loved ones to depart. It is agonizing to imagine the physical separation.
As I reflect on the life of my sister-in-law, the lessons she taught me will abide. Her faith never wavered, regardless of how grave her situation was or appeared to be. Each time we spoke, I was met with encouragement and never a complaint. She was the epitome of a survivor and I am grateful that she graced the Earth. I feel privileged that I was allowed to share my journey with her in my life. The intent of this week's column is to encourage you to keep the faith in the face of peril, to remind you that every day we live is borrowed time, and to avow that love never dies.
The cancer diagnosis was devastating to my sister-in-law, her children and the rest of our family. She lamented the loss of life as she knew it and began the journey to fight the long, mountainous battle with courage. Throughout the course of our illnesses, she and I shared conversations, readily reassuring one another. Aside from being family, we had an intimate bond. Chronic Illness strengthened our relationship, offering companionship, empathy, and understanding in the eyes of one another.
When I received my MS diagnosis, I asked her, "How can I fight this, too?" She lovingly told me to "look to the hills," words recited from a biblical quote. My sister-in-law was a deeply spiritual woman. We prayed together, talked about our faith and shared our favorite biblical scriptures. A firm believer in having no more than we can bear, I never witnessed her have a "woe is me" moment. I cannot say the same. She witnessed several of my outcries inquiring, "Why me?" I recall her soft, calm voice telling me that I am strong enough to handle whatever comes my way. She encouraged me to never give up and to never lose hope. She said that my entire life is a reflection of grace, blessings, and mercy.
While writing this, tears are flowing as I imagine looking into her eyes. She is etched in my heart and memory. Although we will never see each other again in this life, I'm comforted in knowing that we will meet again in the next one. My sister-in-law's passing deeply saddens me, yet, I rejoice knowing that she is free from pain and suffering. She leaves a rich legacy by way of her children, grandchildren, and all of the lives she has touched.
If my sister-in-law could speak to me, she would say, "Don't cry, little sister. I am OK." She would urge me to go on with my life and live each day to the fullest. As I recount the times spent with her, I pray for the strength to live as gracefully as she did, in wellness and illness, and to never stop fighting. I am praying for the strength to stand with my family and hold them tighter.
Again, life has reminded me that it is fleeting. Most of us believe we live from day to day. In truth, we live from moment to moment. We never know when our last moment will come. Love well, forgive one another, encourage often, and live each day to the fullest. Embrace life, my fellow MS warriors, survivors, and friends. Let's live while we have the chance. Even death cannot sever true love.
"I will lift up mine eyes unto the hills, from whence cometh my help." (Psalms 121:1)
You are invited to visit my website at teresawrightjohnson.com.
***
Note: Multiple Sclerosis News Today is strictly a news and information website about the disease. It does not provide medical advice, diagnosis, or treatment. This content is not intended to be a substitute for professional medical advice, diagnosis, or treatment. Always seek the advice of your physician or other qualified health provider with any questions you may have regarding a medical condition. Never disregard professional medical advice or delay in seeking it because of something you have read on this website. The opinions expressed in this column are not those of Multiple Sclerosis News Today, or its parent company, BioNews Services, and are intended to spark discussion about issues pertaining to multiple sclerosis.