Cooking Dinner when MS Fatigue Has You Down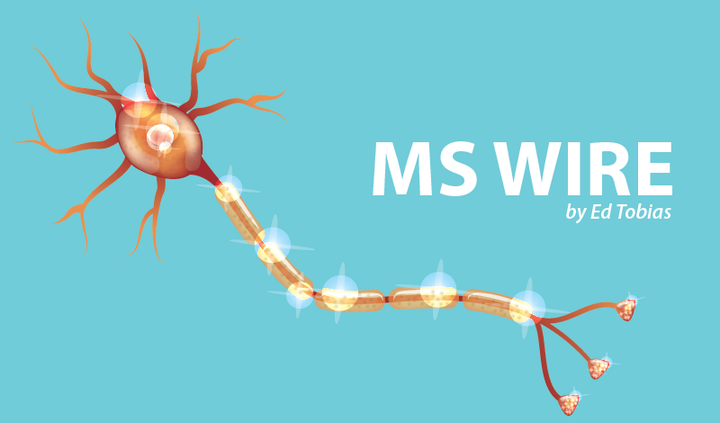 The TV was on as background noise the other day, but the words of the commercial cut right through my noise filter. With a little drum beat in the background, a woman's voice was saying, "The doctor called me and she was, like, 'You have multiple sclerosis.'"
"Another drug ad?" I wondered. But it didn't seem like that. "So, I'm tired all the time," the woman continued as she cooked dinner. "But you just have to keep a positive attitude."
No, it's not a medication ad. It's a TV commercial for a food service — one of those that sends you all the ingredients for a meal and the cooking instructions. It's all set for you to mix, heat, and serve. No hauling yourself through a supermarket and no planning of menus.
The service is called HelloFresh. It joins similar services such as Plated, Blue Apron, PeachDish, and others. But the appeal of the HelloFresh ad hit home with me because, "like," I have multiple sclerosis.
I was curious about how that MS connection came about for the ad, so I contacted HelloFresh's Director of Brand and Creative Strategy Jenni Friedman. Friedman tells me that she and her creative team scanned the company's social media sites looking for customers who already shared positive experiences with the HelloFresh service. They discovered Tre, a paralegal who lives in the Boston area. They also found a young couple with a child and an emergency medical technician. They flew Tre and her fiancé to New York City and asked her to share her meal prep challenges, unscripted, on camera.
The ad above resulted. After all, when you have MS and you work all day, it can indeed be a challenge to put a meal on the table at night.
I haven't tried HelloFresh, so I can't vouch for its quality or anything else about it. (I'm definitely not a cook.) But a meal preparation service seems like a natural idea for people with MS — if, of course, it's affordable. And using someone with MS to appeal to people whose medical problems may make meal prep difficult seems, to me, to be an excellent idea.
I suspect the HelloFresh people are also happy with the ad. According to the website ispot.tv, the commercial has been shown more than 600 times on U.S. TV channels over the past month. It has a very high (9.2) "viewer engagement" rating, and 75 percent of its viewers came away with a positive feeling about the ad.
I did, too.
You're invited to follow my personal blog at www.themswire.com.
***
Note: Multiple Sclerosis News Today is strictly a news and information website about the disease. It does not provide medical advice, diagnosis, or treatment. This content is not intended to be a substitute for professional medical advice, diagnosis, or treatment. Always seek the advice of your physician or other qualified health provider with any questions you may have regarding a medical condition. Never disregard professional medical advice or delay in seeking it because of something you have read on this website. The opinions expressed in this column are not those of Multiple Sclerosis News Today or its parent company, BioNews Services, and are intended to spark discussion about issues pertaining to multiple sclerosis.