The MS Alphabet: Plaque, PRV, Placebo, and Other 'P' Words (Part 5 of 7)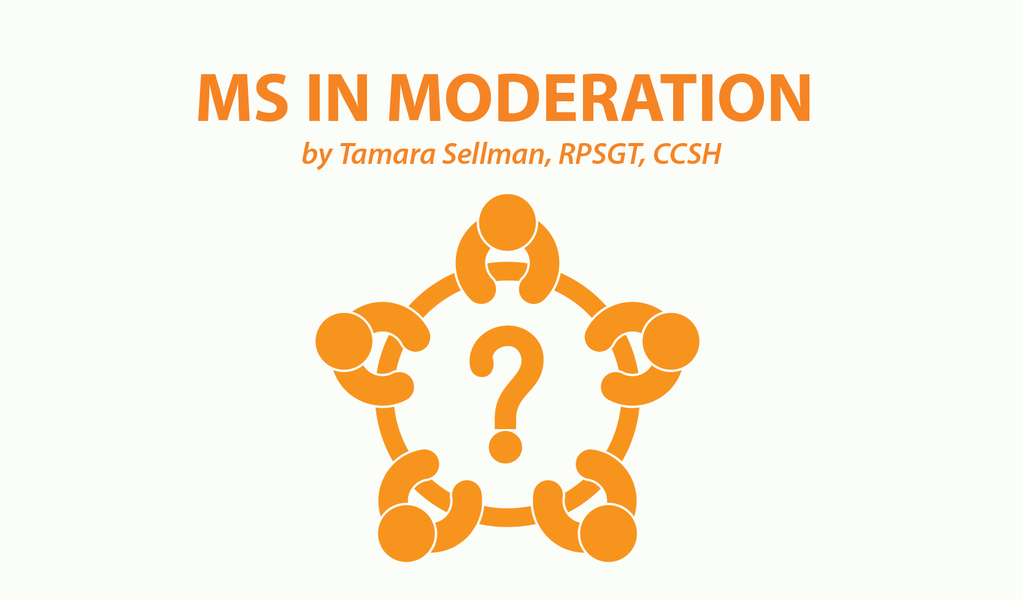 Editor's note: Tamara Sellman continues her occasional series on the MS alphabet with this column referencing terms starting with the letter "P." This column is fifth in a series of seven.
Symptoms of MS
Plaque
This is one of the common terms referencing damage to the central nervous system caused by MS. "Plaque" is used interchangeably with "lesion" to indicate areas of demyelination and describes the dark (or light) spots shown on magnetic resonance imaging (MRI) indicating an MS attack.
MS abbreviations
PRV (Post-void Residual Volume)
Many people with MS experience problems with urination as a result of nervous system damage to the areas of the brain that help to regulate bladder function.
A problem of urinary incontinence in those with MS is overflow incontinence: the involuntary release of urine caused by a high urine volume in the bladder. Overflow incontinence is caused by problems with underactive or neurogenic bladder, which can result from bladder dysfunction caused by demyelination, which disrupts the signals to and from the urinary tract.
Post-void residual volume (PRV) is a tool for measuring the possibility of overflow incontinence as the cause of urinary incontinence in those with MS. PRV involves wearing pads to collect leaked urine over a 24-hour period that are weighed to identify the total volume of urine leaked. The PRV test may be conducted in tandem with a patient's urination diary (which measures frequency) as well as a fluid intake diary.
Common MS terms
Placebo and Placebo Effect
The National Multiple Sclerosis Society defines placebo as "a pretend drug or a look-alike therapy, best known today for use in clinical trials of new treatments. It might be a 'sugar pill' packaged to look exactly like an oral drug being tested. Or it might be a 'dummy' injection intended to provide the experience—except for the active ingredient—of receiving a shot."
If you've participated in clinical trials for MS therapies, it's likely you've encountered testing that involves placebos as part of experimental controls. 
The "placebo effect" occurs when you receive a placebo through a study but are unaware if it is a placebo or the real therapy. After taking it, you perceive or even experience an improvement in symptoms or overall health.
The placebo itself is not usually to credit for this; instead, the psychology of "wishful thinking" can influence the way you feel afterward. Some researchers point to patients with positive outlooks who tend to produce more pain-killing hormones known as endorphins, resulting in reduced levels of pain or discomfort even when receiving a placebo.
Even when the placebo effect can have a measurable positive effect, studies still demonstrate that these outcomes do not last as long or are less powerful than actual medical treatment response.
The biology of MS
Pregnancy
Research suggests that pregnancy itself doesn't have a noticeable impact on one's lifetime relapse rate, nor does pregnancy contribute to further risks of future disability.
Frequently, women with MS who become pregnant enjoy a reduction in symptoms and relapses, especially during the third trimester. However, for some, their disease course may be just as active as if they weren't pregnant, or they may give birth only to launch into a relapse postpartum.
According to What To Expect, pregnant women who have MS and enjoy a break from their condition face its return to pre-pregnancy levels within three to six months postpartum. If you are planning to become pregnant and you have MS, you will want to discuss your wishes with your neurologist in relation to treatment strategies, symptom management, and postpartum concerns.
Many of the disease-modifying therapies used to treat MS are not safe to use during pregnancy or while breastfeeding. It may be prudent to stop using these therapies prior to conception to avoid complications such as birth defects.
MS treatments
Known generically as propantheline bromide, Pro-Banthine is used to relieve spasms and cramps in the stomach, intestines, and bladder.
It is especially useful for managing neurogenic bladder systems. It relaxes a muscle in the bladder (the detrusor) so that the urgent need to urinate is delayed. This allows the bladder to accumulate more urine before the urge to void occurs.
Using Pro-Banthine, ideally, reduces the number of visits to the bathroom as the bladder is better able to void a larger amount of urine while on this medication.
***
Note: Multiple Sclerosis News Today is strictly a news and information website about the disease. It does not provide medical advice, diagnosis, or treatment. This content is not intended to be a substitute for professional medical advice, diagnosis, or treatment. Always seek the advice of your physician or other qualified health provider with any questions you may have regarding a medical condition. Never disregard professional medical advice or delay in seeking it because of something you have read on this website. The opinions expressed in this column are not those of Multiple Sclerosis News Today or its parent company, BioNews Services, and are intended to spark discussion about issues pertaining to multiple sclerosis.