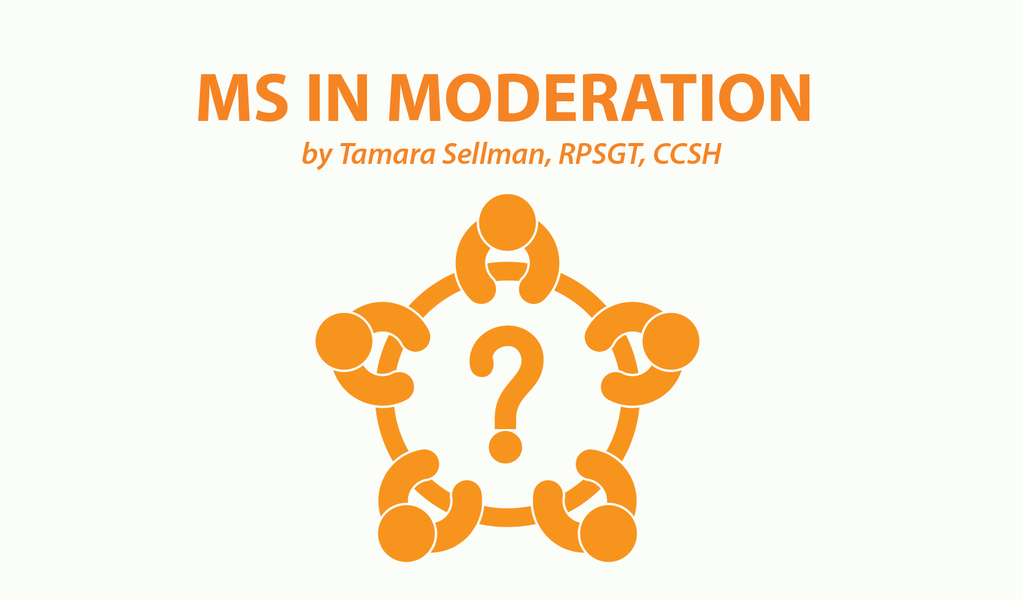 Editor's note: Tamara Sellman continues her occasional series on the MS alphabet with this column referencing terms starting with the letter "P." This column is fifth in a series of seven.
Symptoms of MS
Plaque
This is one of the common terms referencing damage to the central nervous system caused by MS. "Plaque" is used interchangeably with "lesion" to indicate areas of demyelination and describes the dark (or light) spots shown on magnetic resonance imaging (MRI) indicating an MS attack.
MS abbreviations
PRV (Post-void Residual Volume)
Many people with MS experience problems with urination as a result of nervous system damage to the areas of the brain that help to regulate bladder function.
A problem of urinary incontinence in those with MS is overflow incontinence: the involuntary release of urine caused by a high urine volume in the bladder. Overflow incontinence is caused by problems with underactive or neurogenic bladder, which can result from bladder dysfunction caused by demyelination, which disrupts the signals to and from the urinary tract.
Post-void residual volume (PRV) is a tool for measuring the possibility of overflow incontinence as the cause of urinary incontinence in those with MS. PRV involves wearing pads to collect leaked urine over a 24-hour period that are weighed to identify the total volume of urine leaked. The PRV test may be conducted in tandem with a patient's urination diary (which measures frequency) as well as a fluid intake diary.
Common MS terms
Placebo and Placebo Effect
The National Multiple Sclerosis Society defines placebo as "a pretend drug or a look-alike therapy, best known today for use in clinical trials of new treatments. It might be a 'sugar pill' packaged to look exactly like an oral drug being tested. Or it might be a 'dummy' injection intended to provide the experience—except for the active ingredient—of receiving a shot."
If you've participated in clinical trials for MS therapies, it's likely you've encountered testing that involves placebos as part of experimental controls. 
The "placebo effect" occurs when you receive a placebo through a study but are unaware if it is a placebo or the real therapy. After taking it, you perceive or even experience an improvement in symptoms or overall health.
We are sorry that this post was not useful for you!
Let us improve this post!
Tell us how we can improve this post?