Rest on the Water: A Flirtation with Flotation to Find Silence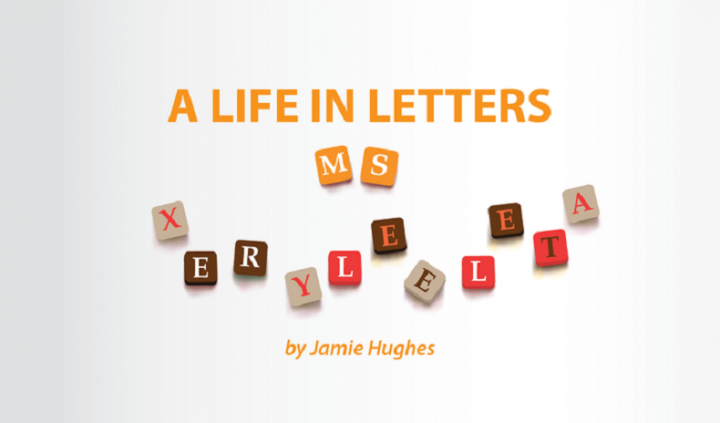 I'm currently working on an essay about the power of silence. And, in the process of planning this thing, I realized I don't do so well with it — especially at night. So, to work my way through this topic, I began looking for ways to experience true silence. (That's not easy to do in Atlanta, the place I call home.) I did a little research and discovered that there are a few places in the area that offer flotation therapy, so I decided to sign up for a session to see what it was all about.
I'll give you a brief rundown on how it works. There are three flotation chambers here. Two are larger rooms you can actually stand up in (better for first-time floaters and those with claustrophobia) and there's a smaller, more enclosed tank. I chose one of the larger rooms, because I was a noob.
You go into an anteroom that has a small chair, hooks for your clothes and bags and a shower, and lock the door behind you. Here, you strip, wash yourself from head to toe and put in a pair of wax earplugs. Then, you turn off the lights in the anteroom and enter the flotation chamber.
The water is close to body temperature, so you don't get cold. In fact, it is difficult to figure out where your body stops and the water begins! The room was about 10 feet long and 8 feet wide, and the water was roughly 10 inches deep. For that tiny amount of water, they put in 1,800 pounds of Epsom salts, which makes it impossible to sink. In fact, your body doesn't have to do anything to stay afloat, which gives your muscles and joints time to relax.
You leave some low blue lighting on until you get acclimated to the space, and some soothing music plays through underwater speakers for a few minutes. When the music fades, you turn the lights off, and for about 80 minutes you float in absolute darkness and silence. There is nothing to see, nothing to hear, nothing to feel. Your body is essentially free from processing outside stimuli and information, and let me tell you, it is liberating. And I'm thinking it could have even greater benefits for MS patients who deal with pain, spasticity and other symptoms.
Researchers are only beginning to unlock the potential of this treatment. According to this article from Time, "The stance of the National Institutes of Health (NIH) is that research supports meditation for lowering blood pressure, easing symptoms of anxiety and depression and more, and the agency funds research on the topic."
Granted, some of these symptoms are secondary in MS patients, caused by the stress of dealing with the disease rather than the disease itself. But based on what I experienced in the tank, I think this would be a marvelous way to care for yourself, to relieve some of that strain and allow your mind to reset and recalibrate itself. I think I even dozed off for a few minutes. Yeah, the girl who doesn't like it to be too quiet at night fell asleep in absolute silence.
After my float session was over, the soothing music came back on and played for another five minutes, giving me a chance to come out of my float session quietly and peacefully. Then I showered again to get the salt washed off, dressed, and left the facility. When I did, I noticed how many things began begging for my attention — traffic sounds, birds chirping, the air temperature, smells from nearby restaurants. They weren't unpleasant or jarring, per se; I just sensed them all in a new way. I was aware of them and how I interacted with them. Floating helped me realize how much I process without being aware of it. It's one of the reasons I'm so tired at day's end; it's a lot of work to take in so many stimuli! As a result, I've adjusted a few things to cut down on the amount I take in, and I've noticed that I'm more rested and calmer as a result.
According to that same article in Time, a study published in 2006 in the International Journal of Stress Management found "for a group of 70 people with stress-related pain, 12 float sessions reduced pain, stress, anxiety and depression while improving sleep and optimism. Those positive effects stuck around four months after treatment stopped."
From what I experienced, flotation therapy is a fairly simple (and private) way to relax that requires no interaction with others. So for those of us who need to get away from everything (including our own bodies) for a while, I think flotation is a solid option.
***
Note: Multiple Sclerosis News Today is strictly a news and information website about the disease. It does not provide medical advice, diagnosis, or treatment. This content is not intended to be a substitute for professional medical advice, diagnosis, or treatment. Always seek the advice of your physician or other qualified health provider with any questions you may have regarding a medical condition. Never disregard professional medical advice or delay in seeking it because of something you have read on this website. The opinions expressed in this column are not those of Multiple Sclerosis News Today or its parent company, BioNews Services, and are intended to spark discussion about issues pertaining to multiple sclerosis.