I Choose to Address Chronic Illness on My Terms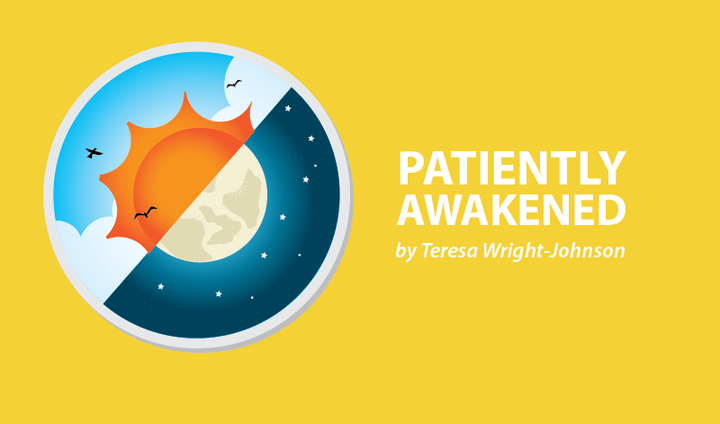 Who decides how we choose to chronicle our journey of illness? I have thought about this for the past few days. Many people believe that sharing the negative aspects of illness exacerbates fear and pessimism. The mindset is that if our words are inconsistent with hope and optimism, we should refrain from saying them. It has been said that discussing the negative aspects of illness has no benefit. I don't employ this position.
Documenting illness in its true form has value. The highs, lows, and everything in between play a pivotal role in existing, inspiring, surviving, and thriving. Thus, the intent of this week's column is to remind us that our illnesses are unique, and we ultimately decide how, when, and with whom to share our story.
I have read numerous accounts and had several discussions about chronic illness and how we speak about it. We are cautioned to carefully choose our words. I do agree that illness can be dark and isolating at times. I also know that there is power in authenticity. Sharing the harshness and devastation that can accompany illness allows others the freedom to do the same. I strongly disagree with the school of thought that attempts to censor an individual's human experience and personal journey with illness. Yes, we hope for better days and we believe that better days will come. Still, it does not negate that there are tough days to get through. I refuse to let anyone dictate the way in which I tell my story.
When writing and speaking about illness, my intent is to embrace and empower. There is strength in saying today is a bad day. This does not signify that I have lost hope and faith, it simply means I am having a tangible human experience. We are not impenetrable pillars of strength. As I have written before, we have moments of fragility and discomfort. It is my belief that when one is charged with documenting illness and adversity, there must be a level of transparency. We must display our delicacy to embolden and comfort others. Humility and empathy are the tools necessary to reach the masses. Ironically, by sharing our vulnerabilities, others are made strong. We allow others to experience and express their pain, concerns, and occurrences without fear of judgment, guilt or shame.
I acknowledge that situations may exist in which we are emotionally compromised. There may be occasions when we must preserve our mental and spiritual health and choose not to share. In these instances, it may be detrimental to read, watch, or discuss the pitfalls of illness. There is no argument about doing what is best for you at any given moment. My way of dealing with sensory overload and protecting my spirit is refraining from social media, television, and people who may compromise my space at the time. I will never dictate how other individuals choose to express their emotions regarding illness.
Thus, please be mindful that chronic illness is difficult to manage. No one has the right to tell us what is appropriate to discuss and how we can document and speak about the things that ail us. The only right we have is whether we choose to listen, watch, or embrace. Allow people to live and share their truth. Nothing and no one can silence me. I have an obligation to share. My voice is required.
You are invited to subscribe to my website.
***
Note: Multiple Sclerosis News Today is strictly a news and information website about the disease. It does not provide medical advice, diagnosis, or treatment. This content is not intended to be a substitute for professional medical advice, diagnosis, or treatment. Always seek the advice of your physician or other qualified health provider with any questions you may have regarding a medical condition. Never disregard professional medical advice or delay in seeking it because of something you have read on this website. The opinions expressed in this column are not those of Multiple Sclerosis News Today, or its parent company, BioNews Services, and are intended to spark discussion about issues pertaining to multiple sclerosis.