Putting Myself First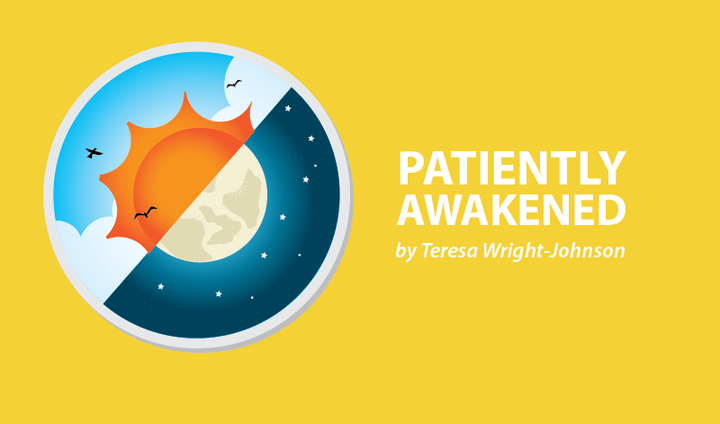 "Take the time you need," "This too shall pass," and "You can't pour from an empty cup" are just a few idioms I have used to encourage others. Strong shoulders carry heavy loads. My shoulders bear the weight of myself and countless others. The DNA of an empath is characterized by the ability to feel everything deeply. We are "fixers" and have the deep desire to change the world and inspire mankind. I have poured and poured until depletion. I was empty. My words came back to haunt me and they greeted me at every turn. The intent of this week's column is to explain why it is important to care for oneself first.
I have spoken on multiple panels and have written countless articles about self-care and burnout. I have cautioned many to take mental health breaks when and if needed. How can I assist another if I cannot attend to myself? I've often asked this question. The absolute truth is that I could not prepare for what was coming my way. I shared my struggles with readers and followers. I chronicled the bouts of depression, angst, and the winding roads of navigating life with multiple sclerosis and chronic illness. My blindsided soul was tear-stained.
I wrestle with relinquishing control and have an innate attribute to make sense of the world around me. I am utterly cognizant that the ongoing pandemic, racial disparities, and social unrest occurring in our society contributed to my decline. Advocating, surviving, and thriving in the midst of these devastating times is laborious.
Living with chronic illness for so many years has proven how unpredictable life really is. I make a valiant effort to live in and appreciate the moments. What has unfolded in my life has been a sequence of catastrophic events ranging from illness, death, increased pain, and mobility issues to an exhausted mental state. There was no respite in between. It felt as though I'd been underwater, holding my breath, waiting to exhale. Metaphorically speaking, I felt every cell in my body screaming for help. My spirit heard the SOS and at once I surrendered. I sheltered internally and learned valuable lessons while there. I will share a few.
First, I realize that I am not an island and cannot solve the problems of the world alone. I acknowledge that I am doing the work to be the change I wish to see and that has value. My work has not stopped and will not stop.
Secondly, I realize that I am not infallible. I have compromised both my physical and spiritual well-being trying to convince myself that "mind over matter" is an achievable goal. My indomitable will strengthens me and summons me to persevere; however, my body cannot live off of will alone. It has to be cared for.
Finally, I've learned that I am my first priority. Self-preservation is key and authentic self-love is my greatest act of rebellion. Caring for myself allows me to tend to my family, friends, and communities. It further empowers my advocacy.
If this column resonates with you, please take heed. Give your body and mind the time they need. I am slowly ascending. For me. For you. For us. For the greater good.
"Hold on tight and don't let go
Believe you will persevere.
You are stronger than your obstacles,
You are meant to be here."
— "Trouble Isn't Forever" by Teresa Wright-Johnson
You are invited to follow my website at www.teresawrightjohnson.com.
***
Note: Multiple Sclerosis News Today is strictly a news and information website about the disease. It does not provide medical advice, diagnosis, or treatment. This content is not intended to be a substitute for professional medical advice, diagnosis, or treatment. Always seek the advice of your physician or other qualified health provider with any questions you may have regarding a medical condition. Never disregard professional medical advice or delay in seeking it because of something you have read on this website. The opinions expressed in this column are not those of Multiple Sclerosis News Today or its parent company, BioNews Services, and are intended to spark discussion about issues pertaining to multiple sclerosis.