Sharing My MS Journey – Silence is Not An Option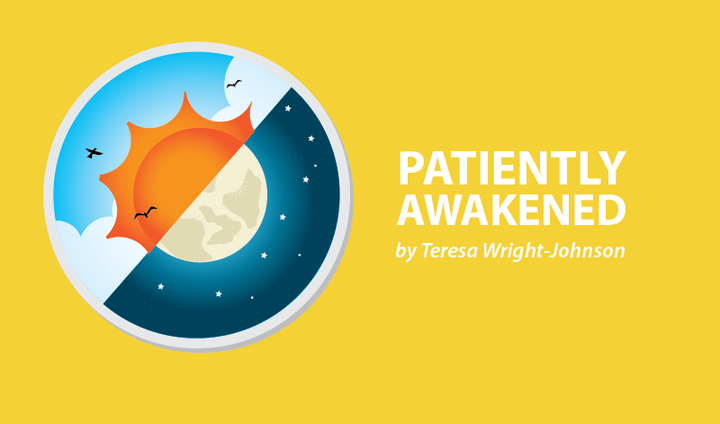 Several people have asked me why I choose to publicly share my multiple sclerosis (MS) diagnosis and experiences with chronic illnesses. Some ask in admiration, stating how they wish they were comfortable enough to also do so, while others ask in judgment and condemnation. I have been told that people don't need to know "everything." They say that my illnesses are my business, and they ask why am I bringing people down.
My response does not fluctuate — I am obliged to share my story.
I am not ashamed of my illnesses and it is not my responsibility to hide them for the comfort of others. I am powerfully purposed and every step of my life is ordered. My life is bigger than I could have imagined. I believe everyone has a purpose and we all have a story.
I feel as if there are a chosen few who have been called as prophets, to bear witness of what grace, mercy, perseverance and faith can do in our lives. There are those of us who are agents for change and inspiration. We are living in turbulent times. Hope, love and understanding are essential.
There are many who feel alone, and illness has the propensity to further isolate people. Whenever I allow myself to think of those who suffer in silence, my heart aches. People are afraid to expose themselves because of the criticism and ridicule that have become ingrained in the fiber of our society. We are becoming devoid of human empathy.
I am at liberty to speak only for myself. But by sharing my MS diagnosis and my experiences of living with chronic illnesses, others are reminded that they are not fighting their battle alone. It reinforces human connection. There are universal experiences to which everyone can relate. Sharing allows me to identify with others and allows for others to identify with me.
Trials to triumphs
My strength is recognized in my ability to be vulnerable. I find that I am most effective when I am emotionally open. It is uncomfortable at times to be in this space. However, I realize that elevation cannot occur in stagnation. I have surrendered my will, realizing that my life transcends the notion of what is perceived as comfortable. My trials are becoming my triumphs. By sharing I am strengthening myself while also reaching out to others who may not be inclined to speak their truth.
Everyone has the innate desire to be understood. Many approach me after a speaking engagement, in private conversations, and/or after reading something I have written, just to say "thank you." They thank me for saying the words they were unable to express. They say I have inspired them and have given them hope. They say they will continue to fight. Hearing their words and seeing their reactions confirm that I am doing my life's work.
It is unfortunate that I have MS and congenital heart disease. Still, I am blessed beyond measure. I am proud to represent all that I am. Illness doesn't diminish my value or my spirit. I am more than my diseases.
Yes, there are bad days, the ones where I want to lie down and never get back up. Those are the days I fight the hardest, realizing that my presence is needed. Sharing the good and bad experiences allows others the freedom to feel their emotions as they come, without guilt or shame. Life is a juxtaposition of pain and glory. Undeniably, life is a sacred gift.
I share my MS diagnosis because I am more than a conqueror. If there is one person to whom my words resonate or inspire, my living is not in vain. If one life is touched, I know that my creator is well pleased. I will continue to live according to my purpose.
If sharing my diagnosis makes you uncomfortable, I am not sorry. My message may not be meant for you at this time. If my story gives you the confidence and the will to keep fighting, living and walking in your truth, this is for you. Life is meant to be lived. I am affirming life into your spirit and into mine, as well. Why do I share? Silence is not an option. My voice is required.
"Before I formed you in the womb I knew you. Before you were born I set you apart. I appointed you as a prophet to the nations."  — (Jeremiah 1:5)
Note: Multiple Sclerosis News Today is strictly a news and information website about the disease. It does not provide medical advice, diagnosis, or treatment. This content is not intended to be a substitute for professional medical advice, diagnosis, or treatment. Always seek the advice of your physician or other qualified health provider with any questions you may have regarding a medical condition. Never disregard professional medical advice or delay in seeking it because of something you have read on this website. The opinions expressed in this column are not those of Multiple Sclerosis News Today, or its parent company, BioNews Services, and are intended to spark discussion about issues pertaining to multiple sclerosis.