Is It Time to Change Your MS Doctor?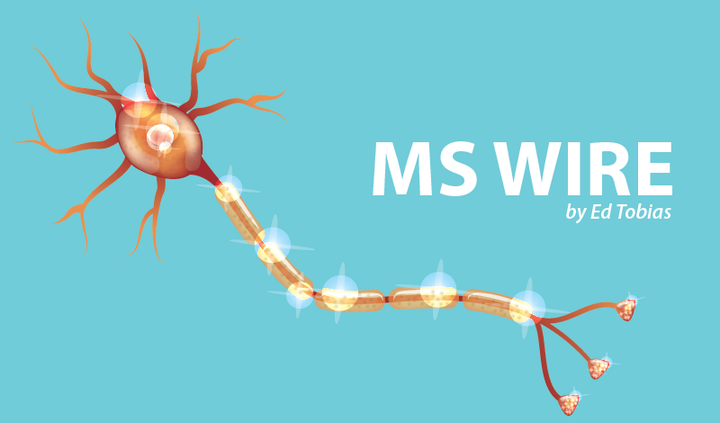 The other day, as I cruised around various MS internet groups, I came across a lament that I've seen before. But this one, for some reason, jumped out at me.
A woman with MS wrote that she was "fortunate" that her RRMS symptoms were relatively minor: fatigue, numbness in several parts of her body, some speech problems. So she felt guilty about the complaint she was about to share.
Her complaint was that she'd been seeing her neurologist for five years and he was making her feel stupid. He made her feel like some symptoms she complained about weren't real. When she told him that her fatigue was extreme, his response was "just get out and exercise." For her last visit, the doctor was 30 minutes late. When she complained about that, he responded that she should be thankful that she'd found a neurologist who was only 30 minutes late.
This woman wondered if she was being too sensitive or, she asked, "Should I change doctors?" The response from the group was, of course, find someone new. But, it's not that simple.
I've been very fortunate. I lived in a major metropolitan area when I was diagnosed in 1980. There were two university hospitals and several others to which top-notch neurologists were connected. I've always had a neuro who considered my treatment to be a patient-doctor partnership. And, I've had good insurance.
But many of us live hours from Class A medical facilities. Knowledgeable, up-to-date neurologists may be few and far between. Those who are available may not accept our insurance, if we have any. And, it seems to be the rare doctor who believes in the importance of partnering with a patient.
Are there things that we can do to improve our care, even if we're stuck with a sub-par medical provider? You bet there are.
Being our own patient advocates
It shouldn't be necessary, but it is. We, as patients, need to be our own advocates. In hospitals, for example, we need to have the spine to tell a doctor, "Please wash your hands before you examine me." In a doctor's office, we need to be prepared to make the most of our time and to be proactive. That means doing our homework.
The Agency for Healthcare Research and Quality (the lead U.S. federal agency charged with improving the safety and quality of America's healthcare system) has an excellent game plan on its website to help you get the most from a visit with your doctor. It's worth a look before your next appointment.
The American Cancer Society has a great guide on its website about how patients can share the responsibility for good communication with doctors. Though it's focused on cancer patients, just substitute "multiple sclerosis" for "cancer" and almost all of its information is appropriate for us. It also is the only resource I've found that provides suggestions about how to raise the communication issue with a doctor who doesn't communicate well. For example:
"I'm worried that we aren't communicating well, and here's why …"
"I need to be able to talk with you about _________, and I feel like I can't. Can we discuss this?"
"I realize that you're very busy, but I need to discuss _________ with you. Can we schedule a time to do that?"
"I'm having trouble understanding ___________. Can you help me?"
I've recently discovered the nonprofit Patient Advocate Foundation. Its Facebook page says that its "mission is to provide effective mediation and arbitration services to patients to remove obstacles to healthcare including medical debt crisis, insurance access issues and employment issues for patients with chronic, debilitating and life-threatening illnesses." It's a resource that I'd check if I were having those issues.
Is there a doctor in the house?
Is there someone who can tell me why a doctor just gives a patient a 15-minute exam shuffle? Why some fail to take some symptoms seriously or fail to understand that a patient's time is also valuable? Or fail to form a partnership with their patients when making treatment decisions?
Are patients who complain about rushed doctors who dismiss their concerns being overly critical of their medical providers? Is there another side to this story? Is there something I'm not seeing?
Please, chime in here and help improve treatment for all of us.
You're invited to follow my personal blog at www.themswire.com.
***
Note: Multiple Sclerosis News Today is strictly a news and information website about the disease. It does not provide medical advice, diagnosis, or treatment. This content is not intended to be a substitute for professional medical advice, diagnosis, or treatment. Always seek the advice of your physician or other qualified health provider with any questions you may have regarding a medical condition. Never disregard professional medical advice or delay in seeking it because of something you have read on this website. The opinions expressed in this column are not those of Multiple Sclerosis News Today or its parent company, BioNews Services, and are intended to spark discussion about issues pertaining to multiple sclerosis.