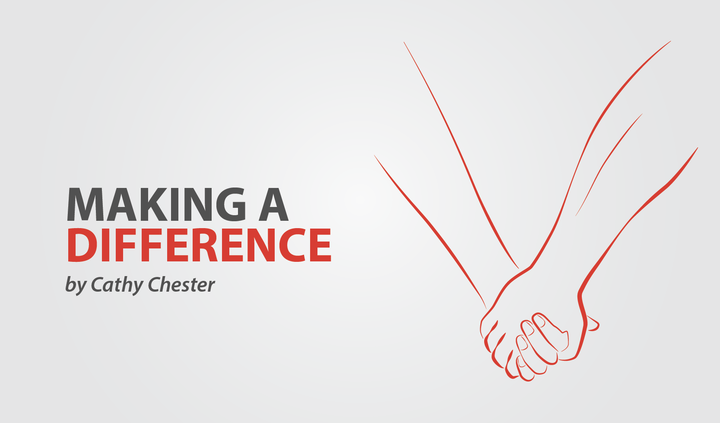 At the intersection of hope and despair is a bench to sit and rest. At least, I hope there is. The bench gives us an opportunity to take a breather from the stresses of the world. It's a chance to sit and think about which road to choose. As Robert Frost said, the road we choose makes all the difference.
I imagine there's a third road to travel, one we'd never choose. That's the road to chronic illness, and there's no going back. As we walk along that path, our lives suddenly change. Abilities disappear, like walking steadily on our feet, seeing the world with 20/20 vision, or feeling invigorated after a restful sleep.
MS is thrust upon us, and a new journey begins.
Luckily, we have a few superpowers to help us live our best life: maintaining a positive attitude, adapting to a new normal, and finding the courage to move on.
Our superpowers help us learn to accept our chronic disease, which is not a sign of resignation. Acceptance is the ability to make peace with where you are right now.
I know this isn't easy to do, but it's certainly worth it.
When you're sitting on that bench at the crossroads of hope and despair, take a deep breath and remember that with time and practice, you can learn to adjust. Here are a few ways to help you:
Emotions
Lean into your emotions instead of fighting them. Allow yourself to feel grief, denial, sadness, or anxiety. These are all normal reactions when living with chronic illness. They will likely fade with time, but if they don't, get help from a qualified doctor or therapist.
We are sorry that this post was not useful for you!
Let us improve this post!
Tell us how we can improve this post?