6 Ways to Help You Cope and Accept Your Diagnosis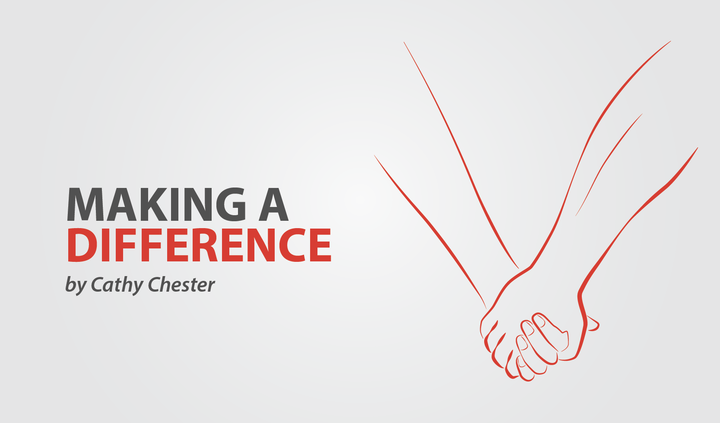 At the intersection of hope and despair is a bench to sit and rest. At least, I hope there is. The bench gives us an opportunity to take a breather from the stresses of the world. It's a chance to sit and think about which road to choose. As Robert Frost said, the road we choose makes all the difference.
I imagine there's a third road to travel, one we'd never choose. That's the road to chronic illness, and there's no going back. As we walk along that path, our lives suddenly change. Abilities disappear, like walking steadily on our feet, seeing the world with 20/20 vision, or feeling invigorated after a restful sleep.
MS is thrust upon us, and a new journey begins.
Luckily, we have a few superpowers to help us live our best life: maintaining a positive attitude, adapting to a new normal, and finding the courage to move on.
Our superpowers help us learn to accept our chronic disease, which is not a sign of resignation. Acceptance is the ability to make peace with where you are right now.
I know this isn't easy to do, but it's certainly worth it.
When you're sitting on that bench at the crossroads of hope and despair, take a deep breath and remember that with time and practice, you can learn to adjust. Here are a few ways to help you:
Emotions
Lean into your emotions instead of fighting them. Allow yourself to feel grief, denial, sadness, or anxiety. These are all normal reactions when living with chronic illness. They will likely fade with time, but if they don't, get help from a qualified doctor or therapist.
Coping
Create coping strategies by confronting your diagnosis. According to the American Psychological Association:
"Another study, also of women with breast cancer, found those who sought social support and used active coping strategies — such as developing a plan of action — reported more inner peace and satisfaction with life two years later, compared to women who tended to deny or avoid their diagnosis."
The article suggests we focus on what we can control in our lives, such as eating healthy foods, taking prescribed medications, and severing toxic relationships.
Support and friendships
It's important to have supportive friends and family members who help us better manage our disease. Having a dialogue about what MS is, and how you are affected by it, is important. Be honest and open while encouraging others to ask questions and be honest about their feelings. Relationships work both ways, so remember to be as good a listener as you want others to be.
Knowledge
Be an expert on your disease. The more knowledgeable you are about MS, the better you'll understand it.
Build a team of experts 
Doctors don't have all the answers. Nobody does. Over the years, I've relied on many nurses who are a wealth of information. Registered dieticians helped me improve my eating habits. A physical therapist taught me to walk correctly with a numb leg, and an occupational therapist showed me how to write with a numb hand. Having a team of experts in your corner will give you the confidence you need to move on with your life.
I hope to see you on the road to hope …
***
Note: Multiple Sclerosis News Today is strictly a news and information website about the disease. It does not provide medical advice, diagnosis, or treatment. This content is not intended to be a substitute for professional medical advice, diagnosis, or treatment. Always seek the advice of your physician or other qualified health provider with any questions you may have regarding a medical condition. Never disregard professional medical advice or delay in seeking it because of something you have read on this website. The opinions expressed in this column are not those of Multiple Sclerosis News Today or its parent company, BioNews Services, and are intended to spark discussion about issues pertaining to multiple sclerosis.