The MS Alphabet: Symmetrel, Subcutaneous, Sensory Problems, and Other 'S' Terms (Part 3 of 5)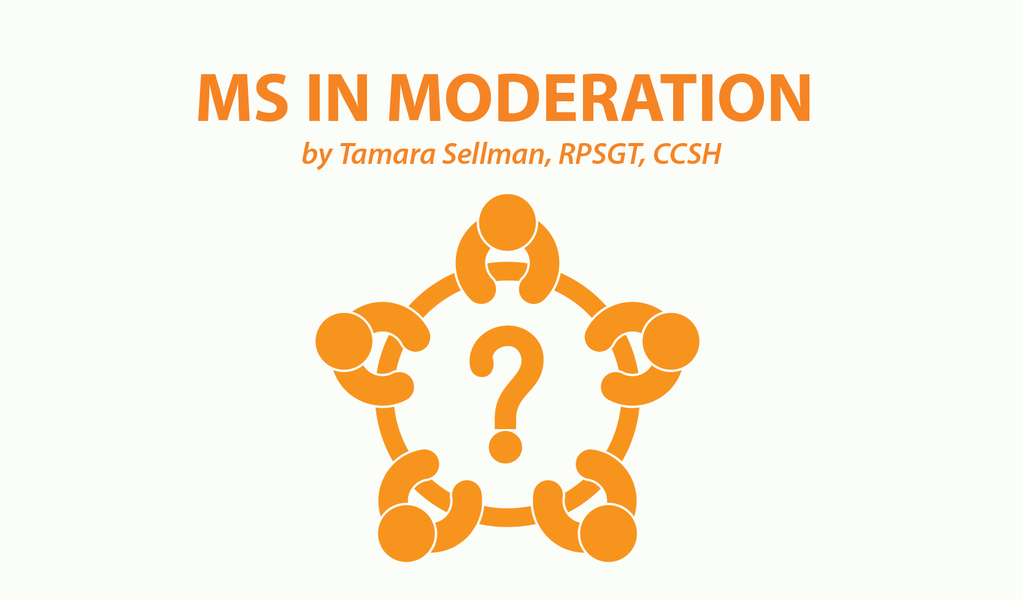 Editor's note: Tamara Sellman continues her occasional series on the "MS alphabet" with this column referencing terms starting with the letter "S." Third in a series of five.
Symptoms of MS
Sensory problems
Many people with MS experience a wide array of sensory problems caused by nerve damage to the organs of the body that process sensory input: skin, eyes, ears, nose, and mouth.
There are three kinds of sensory problems: pain sensation, abnormal sensation, and loss of sensation.
Abnormal sensations
• Skin sensations such as pins and needles, tingling, crawling skin
• Itching, also referred to as neurological pruritus
• Heat or cold intolerance
• Hypersensitivity to any kind of sensory stimuli (visual disarray, or loud, sudden noises, for example)
• Vision problems (blurring, nystagmus, optic neuritis)
• Hearing problems (tinnitus, or "ringing ears")
• Changes in sense of taste or smell
Pain sensations
• Hypersensitivity to touch or light, leading to discomfort
• Burning sensations in the feet and hands
• The "MS hug," a neurological spasm that tightens the ribcage
• Lhermitte's sign, a neurological phenomenon in which the bending of the neck produces a sharp electrical pain down the back and arms
• Headache and migraine.
Loss of sensation
• Numbness
• Loss of sense of taste or smell.
Note: These lists by no means describe all of the possible sensory problems someone with MS might experience.
MS abbreviations
SNRS (Scripps Neurologic Rating Scale)
Developed in the early 1980s, the SNRS is a test designed to measure and summarize the neurological health status of MS patients.
Most people with MS are familiar with the test, in which the physician asks them to do simple exercises like touch their nose or walk heel to toe. Composed of 22 items, it is a regular feature of any visit to the neurologist's office.
Common MS terms
(Somatosensory) evoked potential test
Evoked potentials relate to the electrical impulses generated by the brain in response to some kind of applied stimulus.
Somatosensory is defined as relating to sensations that involve parts of the body not associated with the primary sense organs (such as the eyes, ears, or mouth).
The somatosensory system primarily serves our conscious perceptions of sensory stimulation, which can include pain, pressure, body position, vibration, and temperature.
Somatosensory evoked potential tests measure, in a noninvasive way, the electrical activity in the brain as it responds to electrical stimulations applied to the limbs (specifically, the muscles, joints, skin, and fascia) in order to see how the brain processes touch-related sensations.
Other evoked potential tests include those that measure hearing and visual responses.
The biology of MS
Subcutaneous
Generally, anything that is situated or applied right beneath the skin.
In terms of MS, subcutaneous refers to a kind of injection style for those using disease-modifying drugs that require the administration of shots. Copaxone is the most common MS medication delivered by way of subcutaneous injection.
MS treatments
Symmetrel
This medication (also known as amantadine) has been used for the relief of fatigue in people with MS. It is typically used as an antiviral to prevent or treat influenza type A, but its use in those with MS is considered "off-label."
German studies have shown that Symmetrel can help improve other symptoms related to fatigue, such as memory, problem-solving, and memory lapses.
Researchers don't know why it has been found to help treat MS-related fatigue, but research published in 2017 shows that a new extended-release form (amantadine hydrochloride, also known as ADS-5102) could be a safe and effective therapy specifically for those with MS who suffer from walking impairment.
Symmetrel, an oral medication, has a known adverse side effect on sleep, so it is generally advised that patients using it should take it early in the day to avoid this problem. Nausea and dizziness are two additional side effects most commonly reported while using this medication.
***
Note: Multiple Sclerosis News Today is strictly a news and information website about the disease. It does not provide medical advice, diagnosis, or treatment. This content is not intended to be a substitute for professional medical advice, diagnosis, or treatment. Always seek the advice of your physician or other qualified health provider with any questions you may have regarding a medical condition. Never disregard professional medical advice or delay in seeking it because of something you have read on this website. The opinions expressed in this column are not those of Multiple Sclerosis News Today or its parent company, BioNews Services, and are intended to spark discussion about issues pertaining to multiple sclerosis.