The MS Alphabet: Scotoma, Spinal Tap, Steroids, and Other 'S' Terms (Part 4)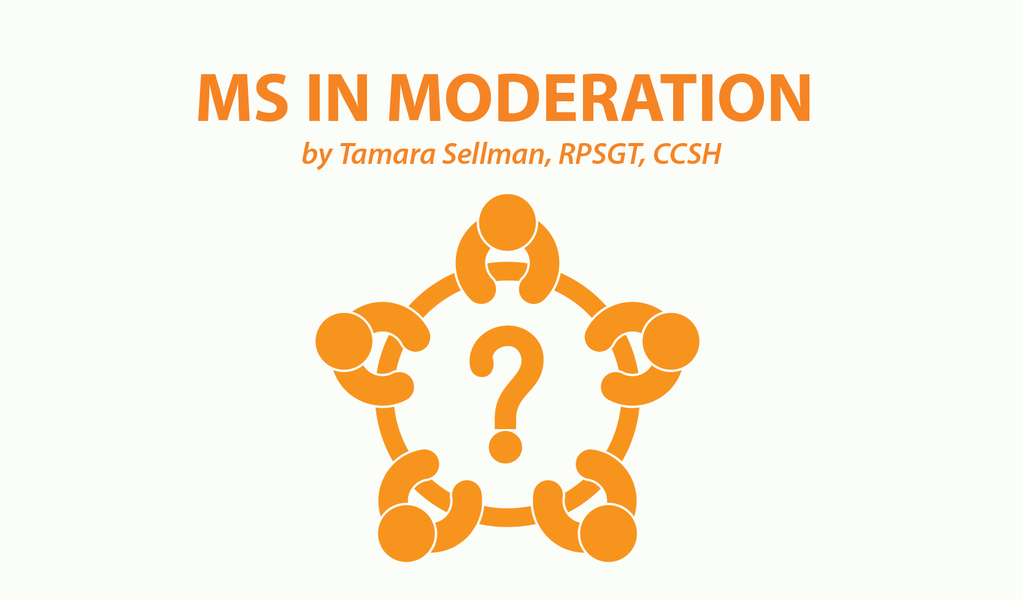 Editor's note: Tamara Sellman continues her series on the "MS alphabet" with this column referencing terms starting with the letter "S." Fourth in a series of five.
Symptoms of MS
Scotoma
Scotoma describes a vision problem in which the presence of "blind spots" or other partial vision loss takes place in an otherwise normal visual field. The plural is scotomas or scotomata. These spots may sometimes flicker (such as what happens during a migraine aura), in which case they are referred to as scintillating scotomas.
Having a demyelinating disease such as MS raises the potential for developing scotomata.
MS abbreviations
SSDI (Social Security Disability Insurance)
SSDI — also known as SSD, Disability Insurance Benefits (DIB), and Title II benefits — supplies monthly tax-funded benefits under the Social Security Administration (SSA) umbrella for those unable to work due to health problems that take place before retirement age. It can be a temporary or permanent benefit based on one's needs.
To receive SSDI benefits, a disabled person must follow legal and medical inquiry processes to prove disability by way of standards developed for SSDI. It's important to note that these standards are not the same ones used by the Americans with Disabilities Act (ADA).
To qualify to receive SSDI, the SSA asks potential recipients to show proof that their condition prevents them from engaging in any substantial gainful activity, that their condition is likely to continue for at least a year or will result in death, and that they are younger than age 65. They must have also accumulated 20 social security credits in the last 10 years before their disability onset. Applicants are expected to present medical evidence proving their inability to work.
SSDI is different from SSI (Supplemental Security Income) because SSDI benefit amounts are not based on an income threshold. Instead, they are based on averages of past earnings. According to statistics from the National Council on Aging, the average monthly SSDI payment in 2017 was $1,171, with maximum benefits of $2,687.
Hiring a lawyer to apply for SSDI (or to file appeals in case of denial) is optional but suggested. Application processing may take several months to a year and require layers of legwork from the applicant. To better navigate this complex process, visit the SSA website's Disability Starter Kit.
Common MS terms
Spinal tap
Also known as lumbar puncture (LP), this is a diagnostic procedure in which a needle is inserted into the spinal column to extract cerebrospinal fluid from around the spinal column. The spinal tap can diagnose MS. Neurologists testing for MS are looking for the presence of oligoclonal banding (O bands) in spinal fluid, which can prove the presence of immune system abnormalities in the central nervous system. As many as 90 percent of people with MS exhibit O bands in their spinal fluid.
However, as with all other single testing procedures for MS (including MRI), a single spinal tap cannot conclusively confirm or deny a diagnosis.
The biology of MS
Spinal cord
This bundle of nerve fibers joins the brain in composing the entire central nervous system. It runs the length of the spinal column and the spine encloses it. The spinal cord connects the brain to nearly all parts of the human body.
While demyelination in the brain occurs in about 95 percent of those with MS, lesions on the spinal cord can also occur, resulting in the dysfunction of other muscles and organs. Spinal cord lesions are theorized to occur more often in progressive forms of MS. A spinal MRI is used to detect this activity.
MS treatments
Steroids
For the purpose of this column, I refer specifically to the class of steroids called corticosteroids, which are hormone groups used to treat inflammation, given via injection or oral administration. People with MS who have severe flare-ups are typically (though not always) treated with steroids to reduce symptoms.
However, steroids also have adverse side effects, such as weight gain and insomnia. These can be problematic enough that some patients and neurologists prefer to avoid their usage unless symptoms are so acute that they require hospitalization.
***
Note: Multiple Sclerosis News Today is strictly a news and information website about the disease. It does not provide medical advice, diagnosis, or treatment. This content is not intended to be a substitute for professional medical advice, diagnosis, or treatment. Always seek the advice of your physician or other qualified health provider with any questions you may have regarding a medical condition. Never disregard professional medical advice or delay in seeking it because of something you have read on this website. The opinions expressed in this column are not those of Multiple Sclerosis News Today or its parent company, BioNews Services, and are intended to spark discussion about issues pertaining to multiple sclerosis.