Moving Forward After MS Awareness Month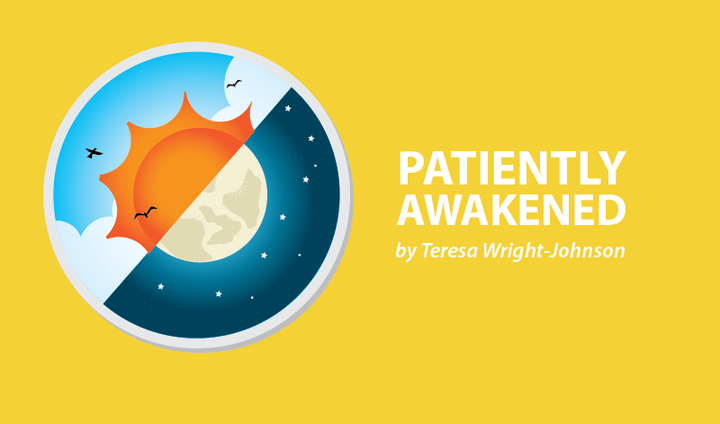 We are approaching the conclusion of National Multiple Sclerosis Awareness Month, but those of us with MS know that the responsibility to educate is unending. I was pondering what my topic would be this week. As awareness month exits, I want to proffer an encouraging message. This has been a difficult month for me, yet I still have hope and the desire to move forward. Thus, this week's column will focus on the power of hope and moving forward.
Frustration has been one of the stifling emotions I have been managing. At times, I cannot determine the reason for my frustration — it is just there. Front and center. My attempts to renounce this emotion are unfruitful at best.
Frustration is an adversary, further draining my emotional, psychological, and physical strength. It is debilitating. We have heard the axiom "sick and tired of being sick and tired." This is my current state.
With that said, I asked myself, "If you really are sick and tired of being sick and tired, what are you going to do about it?" The answer came to me as clear as day. I said that I am going to move forward. That's what I must do.
How do I move forward? My inquisitive mind desires to know. As I am writing, my spirit is speaking to me. To truly move forward, I must release my frustration.
Frustration for me comes from not knowing what my life is going to bring. It comes from old memories and old wounds that are often exposed through illness and adversity. And it comes from having too many expectations. I am constantly writing about living in the moment, and although I earnestly operate from that stance, I fall short at times. I get stranded in the disarray of my thoughts, assuaged by the psychological tapes that hold me captive. Identifying these triggers is my first step in moving forward.
The next step in my onward march is forgiveness of myself and others. Having high standards, I am my greatest critic. My stringent rules impede my progress on occasion. I am the personification of the "superwoman" syndrome, telling myself that illness cannot and will not stop me from doing anything I desire to do.
In truth, illness prevents me from doing many things. I must respect my limitations and still hold on to my dreams and ambitions. Additionally, I have to forgive others for not showing up in my life the way I expected them to. Grudges serve no purpose. They are unnecessary, harmful burdens.
Finally, to move forward, I must take that leap of faith as I have always done. Faith has led me out of darkness throughout my life. I must believe I will overcome any obstacle that may arise although I can't see all that lies ahead. I will focus on the possibilities instead of the problems and on the blessings that resulted from life's most difficult lessons.
Friends, warriors, and survivors: As MS Awareness Month ends, I want to encourage you to keep moving forward. There is a path ahead for us. We may stumble, but we must move forward. There is nothing beautiful about multiple sclerosis, and I will not glorify it. I will emote that we are brilliant, resilient, and beautiful. Believe in the possibilities of all that is deemed impossible. Moving forward, I will let go of my frustration and seek happiness from within.
"There are many ways of going forward, but only one way of standing still." –Franklin D. Roosevelt
I invite you to subscribe to my website.
***
Note: Multiple Sclerosis News Today is strictly a news and information website about the disease. It does not provide medical advice, diagnosis, or treatment. This content is not intended to be a substitute for professional medical advice, diagnosis, or treatment. Always seek the advice of your physician or other qualified health provider with any questions you may have regarding a medical condition. Never disregard professional medical advice or delay in seeking it because of something you have read on this website. The opinions expressed in this column are not those of Multiple Sclerosis News Today or its parent company, BioNews Services, and are intended to spark discussion about issues pertaining to multiple sclerosis.