This Was Me Before Multiple Sclerosis: A Letter to MS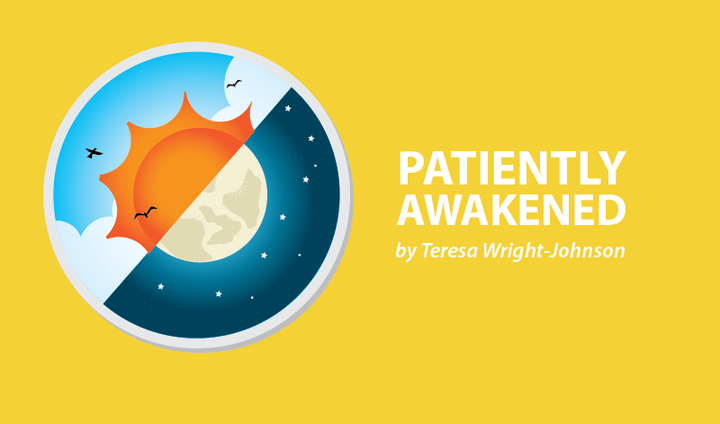 At times I find myself speaking of and referencing my life before my MS diagnosis. My thoughts led to the creation of the following epistle. I believe that words are curative and the spirit absorbs what we speak. As you read my letter to multiple sclerosis, remember that you are still you.
***
Dear MS,
I was a vibrant, ambitious, and optimistic woman before you arrived. Even though I had congenital heart disease, I lived and excelled in my endeavors. Aside from the cardiac surgeries I endured, the anticipation of those yet to come, the discomfort I felt at times and the follow-up appointments, my prognosis was good. It was a far cry from the early, uncertain diagnosis. No one knew what lay ahead as I aged into adulthood. Thankfully, science, research, technology, medical professionals, faith, and prayer moved mountains.
Multiple sclerosis, you knocked on my door for approximately two years. We were uncertain of you, so we dared not open the door. We watched you closely, knowing that at any moment you could infiltrate. You waited patiently until we identified you. We were forced to allow you access into our lives. You have become an unwanted resident in my home and my life. I already had enough tribulations. You were inconsiderate of the other tragedies I endured, such as an injury that already had me in excruciating pain and discomfort. You were unaffected by the grief I endured from losing my loved ones and by my unexpected retirement. It became clear that you were here to stay. I had less anxiety and emotional "baggage" before you. I had less depression and more peace. I had hope that my future was limitless and I was going to set the world ablaze. That is who I was. You were not comfortable just letting me be. You triumph in uncertainty and doubt. You've caused me to question myself at times. I had another epiphany. I am still me.
Multiple sclerosis, my core is unaltered. During my weak, unpleasant, unsightly moments, I am still me. On those days I want to bury my head under the cover and stay there, or on those days when I'm ready to conquer the world, I am still me. You cannot take ME away from me. My vibrant spirit and ambition prevail. I may suffer from pain and fatigue or need a little more time to complete tasks, but I continue to live with intensity and excitement. My aspirations drive me to reach outside my comfort zone. I am striving to live my best life in spite of you. That is a win. MS, before you I had hope for the future, and after you, it persists. My hope encourages me to be great and appreciative of life, especially when you venture to prevent me from doing so.
In closing, multiple sclerosis, you are who you are. There are aspects of your existence that are beyond my scope. I cannot control your manifestation in my life. I can't predict the exact time or date my condition will worsen. I can't foresee how I will feel from one day to the next. Change is inevitable, yet my core is unwavering. My character has strengthened in the midst of your tsunami. In your bitterness and amid your ruins, I have experienced love, grace, and mercy by the formation of new friendships and an increased desire to live authentically. I have the opportunity and privilege to love my family and friends, advocate for the communities I serve, and uplift others as I live. MS you have done what congenital heart disease did for me a long time ago. You've given me a greater appreciation of life and a deeper spiritual existence. During the worst days of my mess, I try to do my best. I am still, and always will be, ME.
Destined and Determined,
Teresa
***
Warriors, survivors, and friends, this week's column is to embolden your spirit. We are triumphant and called by name. This was our truth before multiple sclerosis, and it remains as such.
"Be joyful in hope, patient in affliction, faithful in prayer." –Romans 12:12
***
Note: Multiple Sclerosis News Today is strictly a news and information website about the disease. It does not provide medical advice, diagnosis, or treatment. This content is not intended to be a substitute for professional medical advice, diagnosis, or treatment. Always seek the advice of your physician or other qualified health provider with any questions you may have regarding a medical condition. Never disregard professional medical advice or delay in seeking it because of something you have read on this website. The opinions expressed in this column are not those of Multiple Sclerosis News Today or its parent company, BioNews Services, and are intended to spark discussion about issues pertaining to multiple sclerosis.