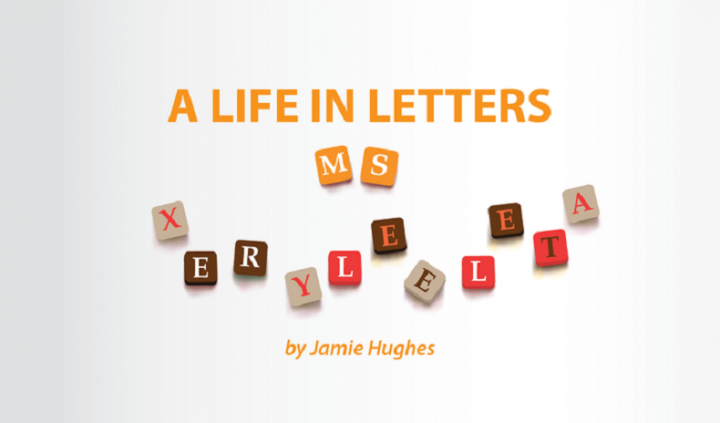 Every personality test and trait indicator quiz I take tells me the same thing: I'm a polymath. Basically, it's a fancy Greek word meaning "a person of wide-ranging knowledge or learning." I take delight in gathering interesting facts or stories. I take pleasure in learning for learning's sake. (Hence, the copious hyperlinking that is going on in this post!)
That's why Sam Kean's book, "The Disappearing Spoon: And Other True Tales of Madness, Love, and the History of the World From the Periodic Table of the Elements," was such an absolute delight. I didn't understand all of the science — I am a devotee of the humanities, after all — but I got enough. And the facts in this book changed the way I view things, many of which have nothing to do with science.
It's the reason I now wear a chunk of bismuth around my neck. It may seem silly, but the metal reminds me that as an MS patient, I'm so much more than my disease.
Bismuth (Bi), element number 83 on the periodic table, is not sexy like gold or platinum. Nor is it scary and radioactive like uranium. In fact, for centuries, it was confused with lead and tin because it was the same color. At first glance, it doesn't seem like there's much to admire about this humble, little collection of atoms.
However, variations in the thickness of the oxide layer that forms on bismuth's surface cause different wavelengths to appear, which creates a rainbow effect. Also, it grows in a spiral step structure because it has a higher growth rate around the outside edges than on the inside edges. I mean, just look at it! It's a gorgeous, glittery, M.C. Escher-esque creation. But it's not what's on the outside that matters, right?
What I like about bismuth is that it is so much more than it seems. It's a bundle of contradictions, really. A lot like me. A lot like you, fellow MS warrior.
For instance, it's located in the "poisoner's corridor" of the periodic table (surrounded by elements like lead, thallium, mercury, polonium, and radon) but is nontoxic. In fact, it actually has the power to heal. That's why it's the "bis" in Pepto-Bismol.
Also, bismuth forms a crystalline structure similar to water when it freezes; it is one of five elements that expands when frozen rather than shrinking.
We are sorry that this post was not useful for you!
Let us improve this post!
Tell us how we can improve this post?