My Solemn Truth on Pain and Suffering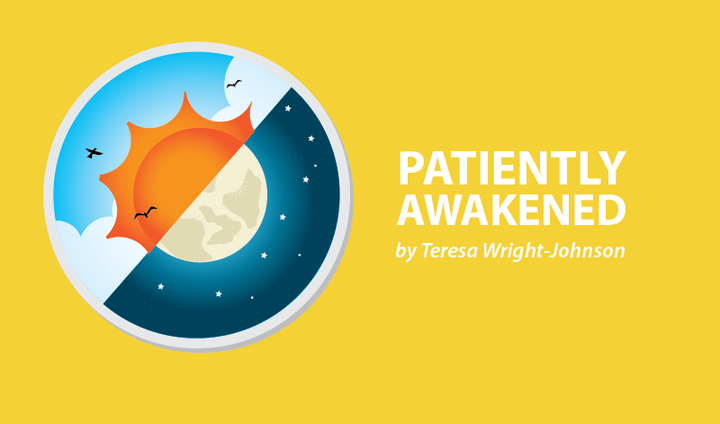 As some have said, "Pain is inevitable; suffering is optional." I believe I am an optimistic, grateful, and spiritual woman. With that said, I must acknowledge that I have an irresolute reaction when I hear that suffering is optional. Suffering is defined as the state of undergoing pain, distress, or hardship. Thus, according to the definition, it is relevant to say I have been long-suffering.
Heart disease introduced me to suffering long ago, and multiple sclerosis keeps us acquainted. I am not ashamed to admit this. Losing loved ones to chronic, terminal illnesses, I have also witnessed their suffering. It is my belief that none of us choose to suffer. The intent of this week's column is to avow that although I am not of the opinion that suffering is optional, I do believe that even in our suffering there are lessons to learn. I will share some of mine.
Suffering teaches me patience, reminding me that my body is a masterpiece not crafted by me. I have to give it time to recover and recuperate. It also teaches me that I can't always choose what comes to me. Things happen. Suffering causes me to actively practice empathy. It allows me to view situations from the other person's perspective. It teaches me that I don't have to travel the same path to understand the plight of another.
Pain has a universal language. It is awful. Suffering strengthens my sense of hope. Yes. It does. I encourage myself saying that tomorrow will be different if I can just get there. I remember that my current space is not my final destination. Suffering teaches me to reserve judgment. I recollect that a few words of encouragement can go a long way because I fight battles daily. Tears can speak volumes and smiles may hide great agony.
My pain and illnesses have changed me. Both pain and suffering have fortified me to walk in my truth and share my story. It has made me uncomfortably comfortable. What a conundrum! My truth is not always pretty. It does not come wrapped in a decorated package. At times, it is a tangled, mangled mess and I can say that I am OK with that. Would I choose this? Of course not. Yet, my greatest lessons have been learned in the throes of illness.
As I have written, I could not appreciate joy if I did not experience pain. I would not know the value of peace if I did not suffer at times. I would not know the power of my voice if I did not have to seek it. Finally, I would not know the sanctity of life if I did not have to fight for mine.
In closing, I totally agree that pain is inevitable. I must also say that suffering is not my option, yet at times, it too is a part of my existence. I encompass both. This is my solemn truth.
" I am the face of a survivor, I am all of my pain and glory.
Not always picture perfect, yet I am alive to tell my story.''
– "A Survivor's Anthem," by Teresa I. Wright-Johnson
You are invited to subscribe to my website at www.teresawrightjohnson.com.
***
Note: Multiple Sclerosis News Today is strictly a news and information website about the disease. It does not provide medical advice, diagnosis, or treatment. This content is not intended to be a substitute for professional medical advice, diagnosis, or treatment. Always seek the advice of your physician or other qualified health provider with any questions you may have regarding a medical condition. Never disregard professional medical advice or delay in seeking it because of something you have read on this website. The opinions expressed in this column are not those of Multiple Sclerosis News Today or its parent company, BioNews Services, and are intended to spark discussion about issues pertaining to multiple sclerosis.