The Agony of Decision-making when It's Time to Switch MS Medications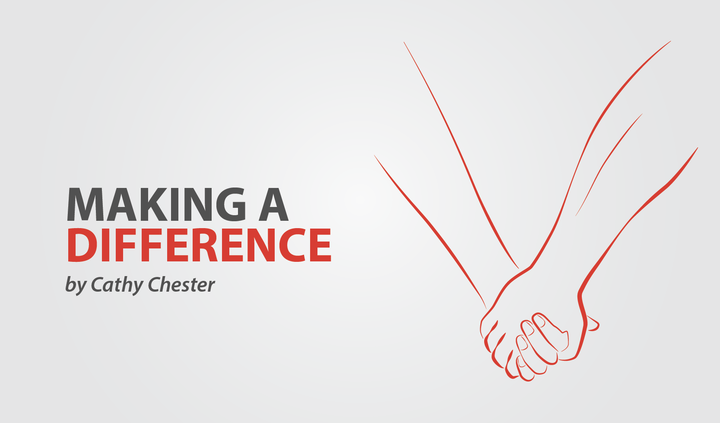 I'm agonizing over an important decision and it's driving me crazy. I'm usually a quick decision-maker, but this one is tough. I have my analytical hat on, trying to look at my choices from a scientific standpoint. Unfortunately, my anxiety kicks in, and my hat is blown away. Let me explain.
My MS diagnosis was in 1986, a time before any FDA medication was available. When the first MS medication, Betaseron (interferon beta-1b), was approved, I was at the head of the line to sign up. It was exciting to finally have a treatment for my disease, especially one that promised to decrease the severity of an exacerbation while also delaying progression. Unfortunately, I experienced severe side effects, so I jumped ship after a few months.
In 1996, the next medication, Avonex (interferon beta-1a), was approved and I pinned my hopes on it working magic on me. I hung on as long as I could but, alas, I once again suffered side effects too tough to handle.
Enter Copaxone (glatiramer acetate injection). It was a winner, particularly when a newer version allowed me to inject three days a week instead of seven. The only side effects I experienced were permanent skin indentations and an occasional flush that sometimes felt like a heart attack. I liked it so much that I became a trained peer advocate for Teva Pharmaceutical Industries, the maker of Copaxone, to help other patients with questions and concerns about the medication.  
I've been self-injecting for 25 years, and I decided I finally had enough. I want to switch medications, so I need to explore my options. Please don't get me wrong; I'm thankful that the MS community now has many choices of medications. I'm simply weary of sticking needles into my body. It's time to move on.
I met with my neurologist to discuss options. She gave me three: two are oral and one is an infusion.
Aubagio (teriflunomide): This is a once-daily pill used for relapsing-remitting MS (RRMS). Doctors need to order certain tests for patients before starting treatment, and liver enzymes are monitored every month for the first six months. According to the Aubagio website, the therapy is "believed to block the enzyme needed for immune cells to keep multiplying at an overactive rate." Side effects can include headaches, diarrhea, nausea, hair-thinning or loss, and abnormal liver test results.
Gilenya (fingolimod): This is also a once-daily pill used for RRMS. Gilenya is used to reduce the frequency of exacerbations and delay accumulation of progression. Side effects include increased risk of a slow heart rate (particularly after the first dose), increased risk of serious infections, lower number of white blood cells in lymphocytes, progressive PML (a rare brain infection that usually leads to death or serious disability), macular edema (a vision problem), swelling and narrowing of blood vessels in the brain, breathing problems, liver problems, and skin cancer (including melanoma and basal cell carcinoma).
Ocrevus (ocrelizumab): This is the first medication approved not only for relapsing MS but also for progressive. This is exciting news! This twice-a-year infusion is said to reduce relapses, slow progression (there have been reports of disability improvement), and reduce brain lesions. Side effects can include risk of cancers (including breast cancer), infusion reactions, and illness such as upper or lower respiratory tract infections.
After suffering from side effects for the last 18 months from various gut diagnoses, I'm afraid to add more to my list. I'm tired of the daily health struggles that never seem to dissipate. I know I must soldier on and make the switch. It's quite confusing and a little scary to take the plunge, but I have to face the music soon. I decided to help myself by doing the following:
Research: 

I've spoken to representatives from the pharmaceutical companies and read recent updates about each medication, particularly from recent presentations at meetings for the American Academy of Neurology. I also turned to trusted friends in the MS community to hear their thoughts, even though I know our MS and reactions to medications are different.  

Journal:

 I created a list of priorities, such as what I'm looking for in a medication, what frightens me most, and how I feel about each choice. I listed the pros and cons of each medication.

Communication:

 I am blessed with a husband who is a health partner. We have open and frank discussions about each medication — a conversation that continues to this day. I hope you have a trusted health partner in your life. It's important to lean on someone you trust.
I need to make a decision soon. It's not easy, and it's certainly not fun. If you have any thoughts you'd like to share, please do. I'd love to hear what you have to say.
NOTE: Please speak to your doctor if you are starting or switching to any medication.  
***
Note: Multiple Sclerosis News Today is strictly a news and information website about the disease. It does not provide medical advice, diagnosis, or treatment. This content is not intended to be a substitute for professional medical advice, diagnosis, or treatment. Always seek the advice of your physician or other qualified health provider with any questions you may have regarding a medical condition. Never disregard professional medical advice or delay in seeking it because of something you have read on this website. The opinions expressed in this column are not those of Multiple Sclerosis News Today or its parent company, BioNews Services, and are intended to spark discussion about issues pertaining to multiple sclerosis.