MS, Walkers, Wheelchairs, and Guns (Part 2)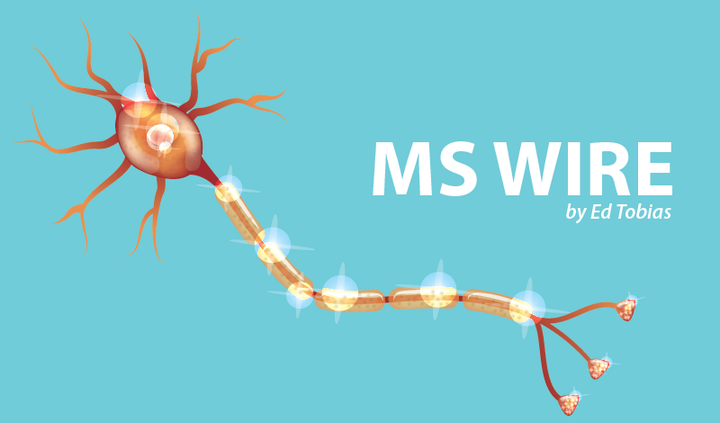 A little over a year ago, in this column, I asked if it was safe for someone with MS to handle a gun. I wondered whether there would be safety issues due to problems with grip strength, balance, eyesight, and all the other various difficulties people with MS have to one extent or another.
A Facebook post from a woman with MS who'd been carrying a gun in the pouch of her walker triggered that column piece. I wondered about the wisdom of this and quickly found that more than a few MS patients were posting on Facebook about their guns:
"Feeling proud of myself! Yesterday I went to a gun carry permit class."
And:
"I say that I cannot run from danger anymore, so I carry everywhere I go."
A Google search turned up a blog by a gun enthusiast named Eric, who identified himself as a doctor. He wrote about this topic on a website called The Truth About Guns: "No one is more vulnerable than the elderly, the disabled, and those among us who are both." But Eric continued, "Unfortunately, most pistols are made for the healthy."
So, for someone with a disability, he suggested ".22 WMR or .32 DA revolvers" or "a .38 if he can stand it. For a recoil-sensitive person, I can't imagine a better (or noisier) round than .22 WMR."
A few days ago, an MS patient named Bruce commented after reading last year's column. Bruce's comments are so detailed, and his background with weapons is so good, that I'd like to share some of what he wrote:
"I see no issue with MS victims carrying firearms.
I'm a 30's male with rrms, raised with guns, and I'm a veteran combat medic. I also have a concealed carry permit and carry every day.

"Because of my occasional – as I call it – ms hands, I've changed the type of firearm I primarily use to gain more control on a dumb-hands day, but I still have control of my weapons. (I used to carry 40 cal, but that has more recoil, so now those old guns are "backups").

"No matter what you shoot, or how bad your MS, grip matters. I recommend a two-hand combat shooting grip – for reference, this is the grip primarily used by the US military and in shooting sports these days – there are good videos on YouTube from shooters like Jerry Miculek explaining how to implement it, so I won't describe it here, but it gives you great control of the weapon, mitigates recoil, ensures your weapon cycles, and will greatly improve aim. Win win whether you have MS or not.

"I carry a 9mm Glock 43 with a pinky extension, and switched my home defense weapon to a 9mm Glock 34. The 34 is great – the mass of the slide helps manage recoil, longer barrel improves accuracy, and when paired with a good grip (I mean hand positioning, not grip strength), and the fact it's only a 9mm, means this pistol shoots with a lot of control, and is easy to attain followup site pictures.

"For shooters with worse ms hands than me (or that aren't 6'4" and/or haven't shot tens of thousands of practice rounds in their lifetimes) I'd recommend a .380 (not a 38 like listed in the article) – it's basicslly a 9mm bullet with a shorter casing, meaning less powder, meaning more manageable recoil. The trade off is decreased velocity.

       "In the end, shoot what feels best for you, and train like your life depends on it, for one day it might."
Is a handgun more likely to be a lifesaver or a danger when carried for protection by someone with MS?
What do you think? I'm continuing this discussion in the forums section of this website.
You're also invited to follow my personal blog: www.themswire.com.
***
Note: Multiple Sclerosis News Today is strictly a news and information website about the disease. It does not provide medical advice, diagnosis, or treatment. This content is not intended to be a substitute for professional medical advice, diagnosis, or treatment. Always seek the advice of your physician or other qualified health provider with any questions you may have regarding a medical condition. Never disregard professional medical advice or delay in seeking it because of something you have read on this website. The opinions expressed in this column are not those of Multiple Sclerosis News Today or its parent company, BioNews Services, and are intended to spark discussion about issues pertaining to multiple sclerosis.