Medical Marijuana Could Mean Trouble for Gun Owners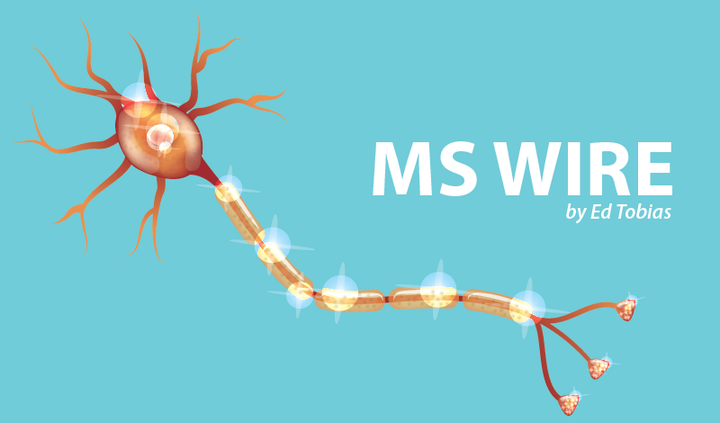 I've written before about medical marijuana (MMJ) and its use by those with MS. I've also written about how MS affects gun ownership. This column is about both MMJ and guns.
Thirty-one states, plus the District of Columbia, Puerto Rico, and Guam have legalized the use of marijuana for medical use. From everything I've read by people with MS and healthcare professionals, medical marijuana can help alleviate our pain and reduce our spasticity. I'd guess that the number of people who use MMJ, and who carry MMJ registration cards, is significant and will keep growing. But if you're one of those card-carrying MMJ users and you're also a gun owner, you potentially have a problem.
States may say yes, but the feds say no
The problem is this: The medical marijuana laws are state laws. Possession of marijuana is still illegal under federal law.
In 2011, the Bureau of Alcohol, Tobacco, Firearms and Explosives (ATF) made that very clear in an open letter addressed "To All Firearms Licensees." In it, the ATF leaves no doubt that it views the simultaneous possession of a gun and marijuana as a crime, even if you're using marijuana medically and are a registered MMJ user in your state.
In January 2017, the ATF went a step further by revising its Form 4473. That's the form you need to complete when you buy a gun from a dealer. The revision adds a warning to Question 11.e, the question that asks you whether you use an illegal drug. It now reads (emphasis in the original text):

"Are you an unlawful user of, or addicted to, marijuana or any depressant, stimulant, narcotic drug, or any other controlled substance?
Warning: The use or possession of marijuana remains unlawful under Federal law regardless of whether it has been legalized or decriminalized for medicinal or recreational purposes in the state where you reside." 
Your MMJ card could be a 'smoking gun'
Reg Wydeven is an attorney who writes a
column
for Appleton, Wisconsin's
Post Crescent
newspaper. Curious about this medical marijuana and gun problem, Wydeven asked the ATF's regional office in Dallas about it. He received this no-doubt-about-it response from Dallas-based ATF Public Information Officer Meredith Davis:
"[U]sing a controlled substance is a prohibitor [to gun possession], similar to being convicted of a felony offense. If you hold a license to use marijuana for medical use, there's no exception for that prohibition under federal law."
"If you possess a medical marijuana card, it's presumed that you're a user," she added. "You might even say it would constitute a smoking gun. So you cannot possess, you can't transfer, you can't ship firearms or ammunition if you hold that [medical marijuana] license."
Pretty clear, huh?
So, if you're using medical marijuana for your MS and own a gun, or you're thinking about mixing the two, you might want to think again. Or, at least talk with an attorney.
***
Note: Multiple Sclerosis News Today is strictly a news and information website about the disease. It does not provide medical advice, diagnosis, or treatment. This content is not intended to be a substitute for professional medical advice, diagnosis, or treatment. Always seek the advice of your physician or other qualified health provider with any questions you may have regarding a medical condition. Never disregard professional medical advice or delay in seeking it because of something you have read on this website. The opinions expressed in this column are not those of Multiple Sclerosis News Today or its parent company, BioNews Services, and are intended to spark discussion about issues pertaining to multiple sclerosis.