Your MS Med's Copay Could Be More Expensive than Paying Cash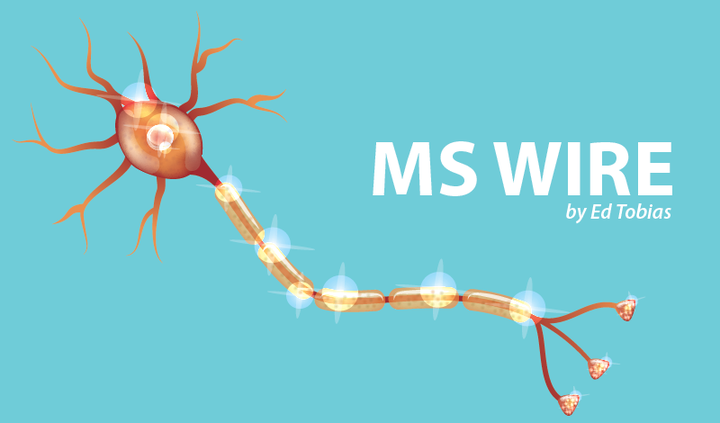 I get my medications the old-fashioned way. When I need to fill a prescription, I either go to the drug store or use a mail-order pharmacy — and usually, I have a copay. Sometimes the copay is just a few dollars, but sometimes it can be a few hundred. When I was using Aubagio to treat my MS, that copay was so high that I switched to an infusion, which is covered differently. I gave up using Ampyra because of its copay.
There's now a growing indication, however, that you and I might be able to save some money, at least for more common meds, by getting them at Costco, Walmart, or a similar discounter and by paying cash, because the full cash price can sometimes be lower than the insurance copay.
A $245 copay difference
PBS "NewsHour" recently ran a story about this phenomena. It reported about a San Francisco woman who needed a generic blood pressure medicine called telmisartan. Her Anthem Medicare plan required a copay of $285 for a 90-day supply through Express Scripts, her mail-order pharmacy. But she went to Costco to renew it, and paying cash there, her cost was only about $40 for 90 days.
A study published last March by the University of Southern California's Schaeffer Center for Health Policy and Economics reports that insurance copays are higher than the actual cost of the treatment about 25 percent of the time. Looking at the story of the San Francisco woman, a USC economist who coauthored the study told "NewsHour" that "it is possible that Costco negotiated a better deal on telmisartan from the drug's maker than Express Scripts did, and thus could sell it for cheaper. But, he said, the price difference, $285 versus $40, was too large for this to be the likely explanation." An Express Scripts spokesman couldn't explain to the NewsHour reporter why the cost difference was so great.
Another copay study with a similar result
A similar conclusion about the benefits of paying cash for some medications, rather than the insurance copay, was reached by a study published in the Annals of Internal Medicine. The study looked at 27 generic medications commonly used to treat cardiovascular disease. It found that more than 20 percent of the Medicare plans that covered those drugs charged a copay that was greater than Walmart's $4 Generic Drug Discount Program (GDDP) charge.
Private insurance plans, which cover most people while they're employed, are also reported to have higher copays for generics than Walmart's $4 charge. A Kaiser Foundation survey published late last year reported an average copay of just $11 for generic meds in those plans.
What about MS treatments?
Unfortunately, no MS-specific therapies are on Walmart's GDDP list. I doubt you'd be able to find them at Costco or other discounters, either. But people with MS do use a lot of the more common medications for symptoms like MS pain and for non-MS problems. So, taking the time to investigate cash options when we need to fill a prescription seems a worthwhile thing to do.
You're invited to follow my personal blog at www.themswire.com.
***
Note: Multiple Sclerosis News Today is strictly a news and information website about the disease. It does not provide medical advice, diagnosis, or treatment. This content is not intended to be a substitute for professional medical advice, diagnosis, or treatment. Always seek the advice of your physician or other qualified health provider with any questions you may have regarding a medical condition. Never disregard professional medical advice or delay in seeking it because of something you have read on this website. The opinions expressed in this column are not those of Multiple Sclerosis News Today, or its parent company, BioNews Services, and are intended to spark discussion about issues pertaining to multiple sclerosis.