MS Patient Argues Over Where She Had Parked — And Won!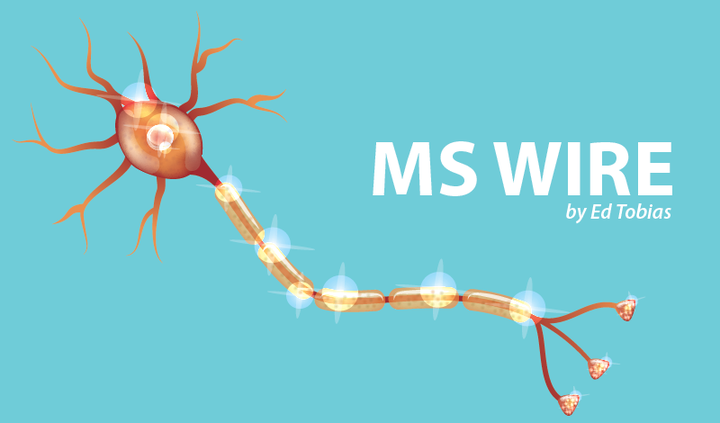 We all know how difficult it can be to find an accessible parking spot — one that allows us to park and get from our car to where we're going with a minimum number of steps. There aren't many of these spots in most parking lots, and sometimes the existing ones are located far from where we want to be.
It's no surprise that one of us might be tired and frustrated enough from looking for a spot close to the destination to just pull up and park where it says: "No Parking."
It is a surprise, however, when one of us does that, argues with a police officer who wants to write a ticket — and wins. So, with her permission, I'm sharing a post written by Pamela Pavlisko in the "We're F**kin MS Warriors" Facebook group.
Pamela truly is a warrior.
"This morning I had an exchange with a police officer in a shopping center that has inadequate parking for disabled persons. I think everyone who has experienced falling face first on pavement knows it's not something you want to repeat. Because of this, when I go to stores and what not that does not have proper HC spots, I'll park illegally I'll accept the ticket or tow if it means that I'll be safe.
"With that said, when I left the store the officer was outside and said, is this your car, I said yes, he proceeded to tell me there are HC spots and pointed waaay down at the end of the lot.
=/
"He asked for my license, I knew I was about to get scolded & schooled on parking – I was having none of that… I quickly interjected and began to ask him if he has ever fallen face first on pavement, has he ever walked into a store and wondered how he was going to walk to his car? Does heat negatively affect him, does he become confused, and weak and dizzy? Does cold cause him pain and other issues? Please don't tell me to park further away in a blasé tone when you have no idea what disabled people go through- he said he did.. I said if you did you would have never looked at those HC spots down there with a serious face and tell me that's an adequate place for someone with a disability to park. I have just as much right to go in this store as an able bodied person and HC parking is a way I can maintain my life. Now I'm standing here talking to you about MY parking but you'll walk right past a car illegally parked in an HC spot, when I call about people illegally parked HC spots, nothing happens, its not taken seriously, but I park here, in this spot out of the way, easier for me because of inadequate parking and I'm being schooled on parking? I said that's wrong, I'm passionate about this, you can take me, arrest me, whatever but I'm not backing down. He gave me my license back and said.. come to our town hall meetings, they are Tuesday at 7 pm, say exactly what you just told me you are very compelling- I agree with you – have a good day.. smiled and walked away. I cried when he left- it felt so good to be heard!"
Bravo, Pamela! (And a pat on the back to the officer, as well.)
You're invited to follow my personal blog at www.themswire.com.
***
Note: Multiple Sclerosis News Today is strictly a news and information website about the disease. It does not provide medical advice, diagnosis, or treatment. This content is not intended to be a substitute for professional medical advice, diagnosis, or treatment. Always seek the advice of your physician or other qualified health provider with any questions you may have regarding a medical condition. Never disregard professional medical advice or delay in seeking it because of something you have read on this website. The opinions expressed in this column are not those of Multiple Sclerosis News Today or its parent company, BioNews Services, and are intended to spark discussion about issues pertaining to multiple sclerosis.