I'm Too Tired to Write Tonight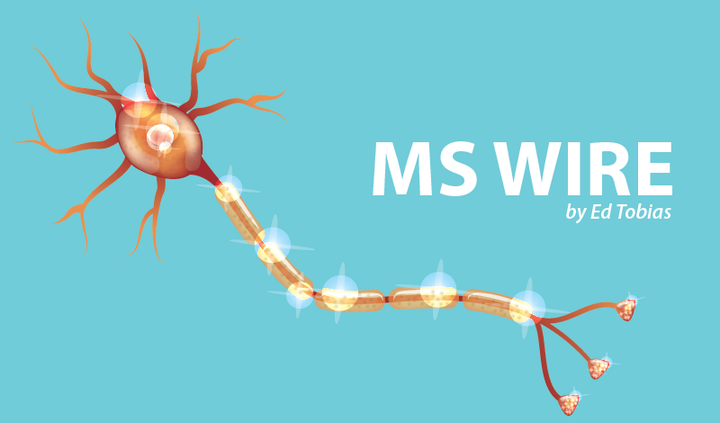 Please forgive me, but I'm too tired to write tonight.
My wife had surgery last week, so I've been doing a couple of things that I haven't done much in the 42 years since our wedding: shopping and cooking. (Well, making Harris Teeter ready-to-heat meals, that is. For me, that's cooking.)
So, I'm too tired to write tonight.
On top of this, I've been wrestling all day with my laptop. It's six years old, runs Windows 7, and is behaving like it has MS. Its memory is sputtering and everything it tries to do is taking 10 times longer than it should. I've finally prodded it enough that it's allowing me to type without a buffer delay, but because of the energy that this battle has used up …
I'm too tired to write tonight.
In fact, I'll bet a lot of us are frequently too tired to do whatever we need to do. And our friends and family members often don't realize that our tired isn't the same as their tired. I read the following comment the other day on the private Facebook group "We're F**kin MS Warriors":
"I have been pushing through the day like I'm super woman or something. I still need to start dinner and have absolutely no steam left. Husband is out in the garage working on his project car and not to be disturbed until dinner is ready. If I don't make dinner, I don't need to disturb him at all right??? Ugh….I just want to cuddle with my daughter and fall asleep!! I'm just done with today!"
What can we do about our fatigue?
I use Provigil (modafinil) to help keep my eyes open and my brain in gear. (Other similar medications also exist.) Exercise can help. The National Multiple Sclerosis Society has an excellent overview of MS and fatigue, along with treatments being researched and tips for dealing with it. But it doesn't address how to help others understand how different our fatigue is from that of a healthy person. Heck, I'm not sure my wife always understands my fatigue even though she's been living with my MS for nearly four decades. (I have to admit, like many of us, I sometimes try to disguise my fatigue and just push through.)
Then I discovered a webpage created by the Multiple Sclerosis Trust, in the U.K., that tries to help us find the right words to describe our crushing tiredness. You may have some favorite words of your own. If you do, please share them.
Meanwhile, back at the MS Warriors web group, the superwoman with the car-loving husband posted again to report that she ordered a delivery of chicken parm and then went to bed. Sometimes actions speak a lot louder than words.
You're invited to follow my personal blog at www.themswire.com.
***
Note: Multiple Sclerosis News Today is strictly a news and information website about the disease. It does not provide medical advice, diagnosis, or treatment. This content is not intended to be a substitute for professional medical advice, diagnosis, or treatment. Always seek the advice of your physician or other qualified health provider with any questions you may have regarding a medical condition. Never disregard professional medical advice or delay in seeking it because of something you have read on this website. The opinions expressed in this column are not those of Multiple Sclerosis News Today or its parent company, BioNews Services, and are intended to spark discussion about issues pertaining to multiple sclerosis.