Forget Me Knots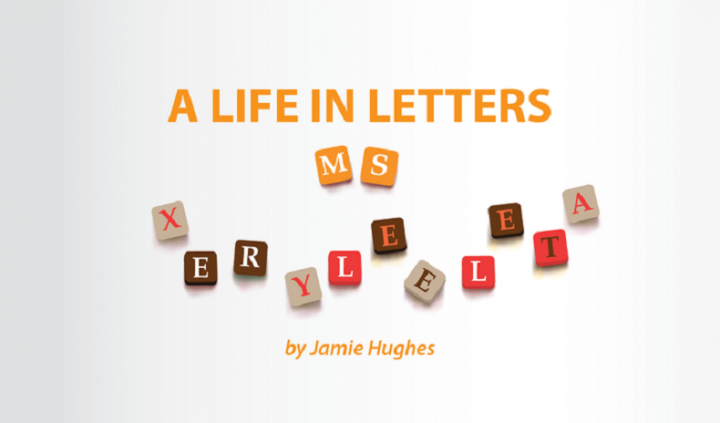 At work a couple of weeks ago, I met a man who works with Christians in the Middle East. He is training leaders who are taking on the challenge of leading small house churches in a nation that is openly hostile to the faith. I was simply amazed by their faithfulness in very difficult circumstances. But one woman's story — I'll call her Caspara for safety's sake — was particularly moving. This woman is shepherding and training other Christian leaders, helping the poor and needy, educating children, and so much more — and she's doing it all with multiple sclerosis.
I cannot imagine the difficulty of her situation. I don't know what kind of drugs or therapies she has access to in her country. I don't know how many exacerbations she experiences throughout a year or if any have left her disabled. All the gentleman who told me about her would say is, "She is a warrior. She works harder than anyone I know."
I wanted to say, "Of course she does. Even if she did the same amount of work as other leaders, she'd actually be doing more. MS makes everything harder." I also wanted to fist bump Caspara all the way across the ocean because she is an absolute badass.
Multiple sclerosis has a way of making us shortsighted; it keeps us so focused on our own pain and struggles that we forget about others. But I don't want to forget about Caspara. Her bravery and passion for helping others inspire me, so I decided that I would begin praying for her daily. In Romans 12:12, the Apostle Paul writes that as believers, we should, "Rejoice in hope, be patient in tribulation, be constant in prayer." And that's just what I intend to do for my friend across the waters. I will rejoice in the hope that there will be a cure for us. I will patiently endure this disease until that day comes. And I will pray for her, myself, and everyone else who lives with MS.
To keep her close and on my mind, I purchased a simple green hemp bracelet that I wear around my wrist. (You can make your own by watching a tutorial like this one or you can be lazy like me and buy it from one of the many fine retailers on Etsy.) Every time I see it, I say a short prayer for Caspara. I pray that her country will know peace and that she can emerge from the shadows. I pray that those around her will help her in the struggle. I pray for mercy, deliverance, and for a measure more of God's strength for her as she does her work.
And every time I do, I feel myself growing a little stronger too.
***
Note: Multiple Sclerosis News Today is strictly a news and information website about the disease. It does not provide medical advice, diagnosis, or treatment. This content is not intended to be a substitute for professional medical advice, diagnosis, or treatment. Always seek the advice of your physician or other qualified health provider with any questions you may have regarding a medical condition. Never disregard professional medical advice or delay in seeking it because of something you have read on this website. The opinions expressed in this column are not those of Multiple Sclerosis News Today or its parent company, BioNews Services, and are intended to spark discussion about issues pertaining to multiple sclerosis.