I Know I'm in a Handicapped Spot, but I'll Only Be 2 Minutes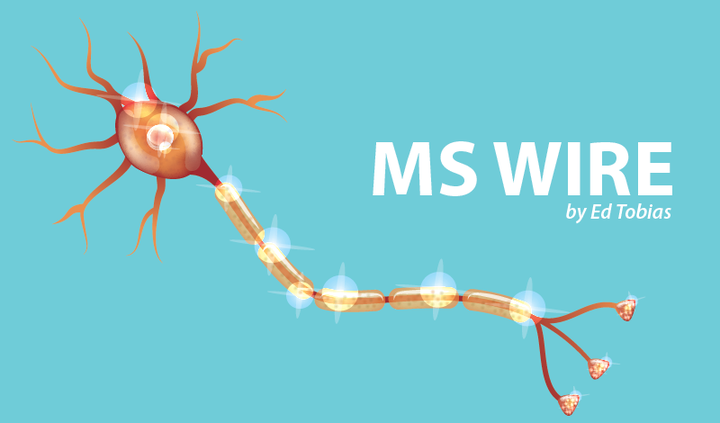 I'm writing again about someone with MS who was blocked from a handicapped parking spot by someone who isn't handicapped. I know, it happens all the time. But this time was a little different. The spot was blocked by a television news crew. And that struck a nerve (I'll tell you why shortly).
James Berrie is the fellow with MS. When he and his wife Sarah went to vote earlier this month in the Houston area, they found that the only van-accessible spot was blocked by a reporter and her crew from MSNBC. The TV crew needed to be in a spot that would show the polling place in the background as reporter Mariana Atencio did her live shot. The handicapped spot was in a perfect location for that.
Here's how Berrie continued the story on his Facebook page: "We asked them to move, pointed out how it was wrong, then went to vote, because it takes time to load up."
The couple parked farther away, in a spot where Berrie could unload his power wheelchair.
He added: "But came out and still there. Not even packing up, still getting ready for their shot. Then Sarah made a big scene and did not back down. They claimed they had a live shot, so Sarah walked into the shot. They cut the feed and got pissed. Fortunately other people joined in, plus firefighters who where there for Prop B. We finally left once their van was loaded. But there were plenty of witnesses and pictures/video taken by others."
Berrie told KHOU-TV that the MSNBC crew "kept coming back like we'll move in two minutes. We'll move in like three minutes. We're going live. We've got a shot. We're going live in like three minutes. We gotta do this and we're just like, 'No. You have to move. It's not right. You know it's not right.'"
Atencio later apologized, posting on Twitter:
Barrie said, "handicap spots are not loading zones," and he's right. Delivery people may be some of the worst offenders. Just the other day I drove past a UPS truck that was parked perpendicular to three handicapped spots, blocking them all!
I take James Barrie's problem a little personally, I guess, because I spent over 40 years in the broadcast news profession. And I know that there are people in that profession who have a sense of entitlement. They believe they're entitled to park where they want because, they'll say, they have a job to do. But there's no First Amendment right to park in a space reserved for someone with a disability in order to have a pretty background for a live shot. I'd like the MSNBC crew and the UPS driver to walk a mile in my shoes. I wish I could.
You're invited to follow my personal blog at www.themswire.com.
***
Note: Multiple Sclerosis News Today is strictly a news and information website about the disease. It does not provide medical advice, diagnosis, or treatment. This content is not intended to be a substitute for professional medical advice, diagnosis, or treatment. Always seek the advice of your physician or other qualified health provider with any questions you may have regarding a medical condition. Never disregard professional medical advice or delay in seeking it because of something you have read on this website. The opinions expressed in this column are not those of Multiple Sclerosis News Today or its parent company, BioNews Services, and are intended to spark discussion about issues pertaining to multiple sclerosis.