Rock Bottom: When Sitting Down Is a Pain in the Butt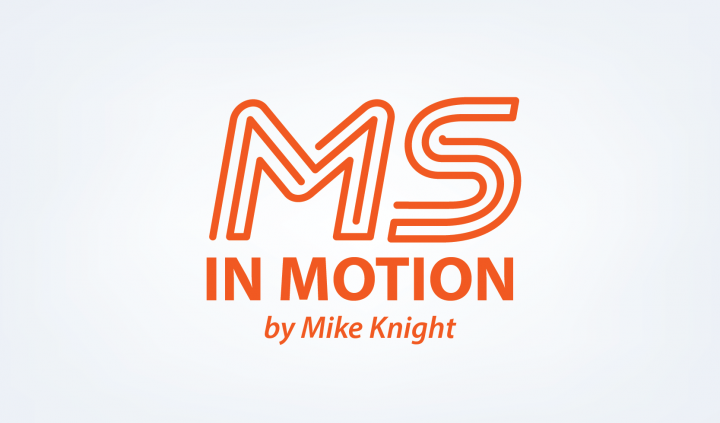 "The reason you can't keep your shorts up," the orthopedist said, "is because you don't have enough butt anymore."
It was my first visit with this doctor, and I wasn't quite sure what to expect. While waiting in a small, wood-paneled anteroom next to the exam room, I observed an extensive collection of golf caps and scorecards covered with a visible layer of dust, crowded on the shelves lining the walls — a temple to the doctor's apparent pastime of choice.
But keeping my shorts — or pants — on wasn't the reason for my visit. I was there to talk about the pain I had all along my buttocks, glutes, and hamstrings. It was late summer, and for a couple of months, I had been sleeping with an ice pack underneath my bottom to reduce the pain.
I waited for 15 or 20 minutes before the door burst open. The doctor, a slightly built guy, maybe 65 or 70 years old, came barreling in. He reminded me of Yukon Cornelius from "Rudolph the Red-Nosed Reindeer," a stop-motion Christmas special from my childhood.
An X-ray image of my butt was displayed on an electronic screen. He made his diagnosis along with the pronouncement about my shorts and the lack of sufficient, um, body mass to which shorts or pants might cling.
He guessed that I was, literally, sitting on my nerves.
"You've got what they call 'trucker butt,'" he said, "or possibly ischial bursitis."
Like most people, I was aware that sitting all day, every day, was bad for me. I was not aware, however, of gluteal amnesia or gluteus medius tendinopathy. The integrated medical conditions are often referred to as "dead butt syndrome" or as the more colorful "trucker butt."
About a year or so ago I began losing weight without trying. I thought at first that it was because I was eating less since I couldn't use my dominant hand to hold a fork anymore. I planned to write a book about this revolutionary new diet, landing my wife and me on Easy Street. I'm simple that way.
I try to watch my diet and be as active as possible, but I couldn't figure out why I was losing weight. Plus, my waist didn't look any smaller. But then I caught a glimpse of myself in a full-length mirror wearing shorts and for the first time noticed how thin my once muscular-ish thighs had become.
I knew about brain atrophy in MS, but I didn't know the inside baseball of neurogenic and disuse atrophy that is also commonly found in those with the disease.
"You've lost a lot of muscle mass in your legs and glutes," the doctor said before further explaining that the pain I was experiencing was due, at least in part, to not having enough padding — muscle, fat, or both — to sit on. The natural cushioning serves as a buffer between the  "sit bones" (the ischial tuberosity) and nerves in that region. Losing that cushioning led to the pain.
I wondered aloud if I couldn't rebuild some of the muscle I'd lost. Rebuild my butt, if you will. "You could try," he said. "The problem with you MS people is that it just doesn't work very often."
The doctor told me nerve-blocking injections were also an option and that physical therapy might help, too, before making his final recommendation: "If I were you, I'd try physical therapy to see if that helps and I'd pick up a 'trucker seat.' They're maybe $30 to $40. Just go to Google and search for 'trucker seat.'"
After a little searching, I settled on a U-shaped, memory foam model made by a company named Everlasting Comfort. I paid $30. You will find a video review of the cushion here. Though not specific to the MS population, you will also find exercises to relieve "dead butt syndrome" here.
I've had my cushion for about a month now, and while it hasn't entirely solved the problem, I at least think I may be able to handle it sitting down now.
***
Note: Multiple Sclerosis News Today is strictly a news and information website about the disease. It does not provide medical advice, diagnosis, or treatment. This content is not intended to be a substitute for professional medical advice, diagnosis, or treatment. Always seek the advice of your physician or other qualified health provider with any questions you may have regarding a medical condition. Never disregard professional medical advice or delay in seeking it because of something you have read on this website. The opinions expressed in this column are not those of Multiple Sclerosis News Today or its parent company, BioNews Services, and are intended to spark discussion about issues pertaining to multiple sclerosis.