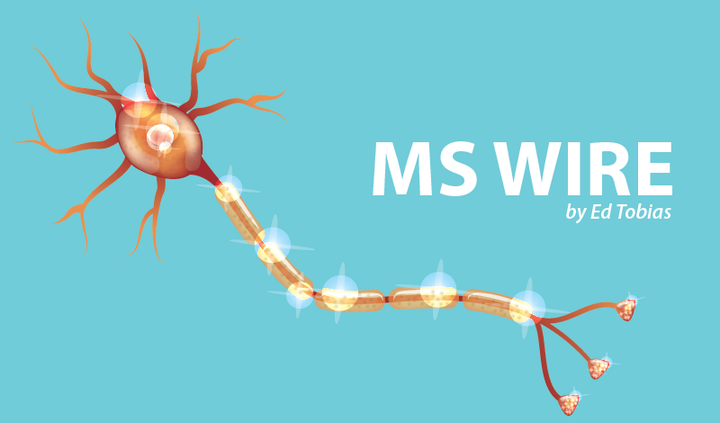 The L300, made by Bioness, is a functional electronic stimulator. It's a cuff that I wear just below my left knee. It stimulates a nerve that lifts my foot and helps keep it from dragging.
When I first got my L300 in 2012, it was a blessing. But now it's more of an annoyance. Back then, the L300 allowed me to walk up and down a grassy slope using just a single cane. I didn't have to swing my left leg in an arc while I walked. It increased my walking distance and my speed.
Now, more than six years later, I'm using two canes. My overall walking distance and speed have decreased and that grassy slope is nearly impossible, even with two canes and the L300. To put it simply, I'm not getting the bang for the buck that I once got from the cuff. And frankly, it's a nuisance to strap on and uncomfortable to wear for more than a few hours.
Would an L300 Go be better?
Bioness has replaced the L300 with a newer model, the L300 Go. The new unit has several improvements. It has what Bioness calls "3-D motion detection," and it doesn't require a sensor in the user's shoe. Bioness allowed me to test-walk the L300 Go for about an hour in a clinic before it became available to the public. Frankly, I didn't think it made enough of a difference to my walking to justify shelling out over $6,000 to buy one; my commercial insurance didn't cover my current unit and I don't think Medicare will cover a replacement.
But there's a problem with failing to upgrade. The older unit is being phased out. When I tested the Go, a Bioness representative told me that the company intends to support the original L300 for "at least the next three years." So, the clock is ticking.
And customer service at Bioness isn't what it used to be. Just two months ago, a reader commented:
"I tried for nearly a month to get the upgrade price information. And never received a return call. That was nearly a year ago. Just today, I received an email saying 'the L300 Go upgrade program is set to expire on October 31st. Act now to take advantage of this offer. Upgrading is as easy as 1, 2, 3.' So I decided to give it another shot and call. I guess I'm a glutton for punishment. Of course, I couldn't get through to a rep. Maybe I'll get an answer before 2020."
Shortly after this comment was written I, too, tried to reach Bioness to ask about the cost of an upgrade. An email asking about price and trade-in possibility and to be put in touch with a public relations representative went unanswered. (This is a change from earlier years when they were always responsive when I contacted them.)
We are sorry that this post was not useful for you!
Let us improve this post!
Tell us how we can improve this post?