Cannabis-based Sublingual Tablet to Enter Trials in Israel as Possible Spasticity Treatment, OWCP Says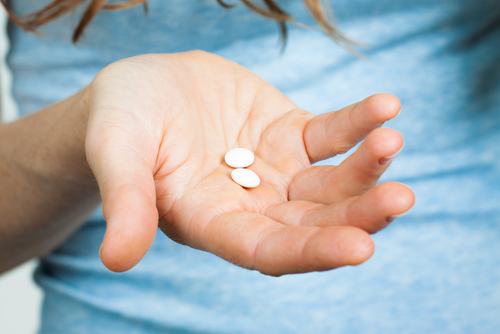 OWC Pharmaceutical Research is planning new clinical studies to evaluate the activity and safety of its cannabinoid-enriched sublingual soluble tablet. The company announced that an Institutional Review Board (IRB) in Israel approved its request to conduct a safety and tolerability trial there.
The company also is asking to amend the study design, allowing the trial to compare its tablet formulation with the known cannabis-based therapy Sativex (nabiximols, by GW Pharmaceuticals), a nasal spray that is approved in Europe and elsewhere to treat spasticity in patients with multiple sclerosis (MS). Sativex is not approved by the U.S. Food and Drug Administration (FDA) for use in that country.
The Israel Medical Cannabis Agency (IMCA) also gave OWCP permission to conduct a study looking at the efficacy of the cannabinoid-enriched sublingual disintegrating tablet in treating chronic pain syndrome.
These studies are planned to take place at the Sourasky Academic Medical Center in Tel Aviv, and are expected to start in early 2019.
"OWCP's sublingual disintegrating tablet will offer an alternative to smoking and inhalation, allowing for controlled, consistent dosing and diligent compliance to medical regimens and offer quick pain and other symptoms relief as sublingual absorption provides a direct route for cannabis to enter much quicker to the blood system," Mordechai Bignitz, the company's CEO, said in a press release.
Increasing evidence suggests that cannabis and cannabinoid-based products can help patients manage the symptoms of various diseases, including MS. Studies have demonstrated that such medicines can reduce pain, uncontrolled contraction of muscles, and muscle stiffness (spasticity).
As a result of its therapeutic benefits, cannabinoid-based products are increasingly available and requested by patients. It is estimated that about 16 percent of MS patients use cannabis for medicinal purposes.
Medical cannabis is most commonly administered are through smoking and inhalation. But OWCP in its release and other researchers note that these methods can lack precision in terms of the amount or concentration of active cannabinoids in the therapy. Smoking is also linked to potentially damaging side effects, and is increasingly viewed  negatively in social situations.
OWCP said it developed the cannabinoid-enriched sublingual soluble tablets to provide an effective alternative to smoking.