Bafiertam, a Bioequivalent of Tecfidera, Receives Tentative OK from FDA for RRMS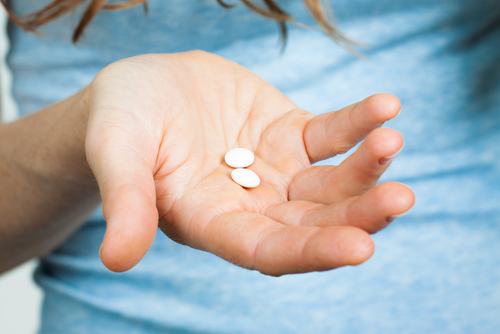 Banner Life Sciences has received tentative approval from the U.S. Food and Drug Administration (FDA) for its new drug application (NDA) for Bafiertam (monomethyl fumarate), a novel bioequivalent of Biogen's Tecfidera (dimethyl fumarate) for the treatment of relapsing-remitting multiple sclerosis (RRMS).
Final approval is expected no later than June 2020, the company announced.
According to the FDA, Bafiertam satisfies the bioequivalence, safety, efficacy, and quality standards required for approval. Bioequivalence means that equivalent doses of two medicines provide the same amount of active ingredient, at the same rate, and at the correct site of action.
The active ingredient of Bafiertam is monomethyl fumarate,  a compound that can cross the blood-brain barrier. Tecfidera is quickly converted from dimethyl fumarate into monomethyl fumarate in the body. Tecfidera is thus considered to be a "prodrug" of Bafiertam, meaning it is a pharmacologically inactive compound that can be converted to a pharmacologically active one once inside the body.
Tecfidera has been shown to reduce the relapse rate in MS patients compared to placebo. Although the mechanism of action of Tecfidera and Bafiertam is still not well understood, both have been shown to activate a transcription factor known as nuclear factor (erythroid-derived 2)-like 2 (Nrf2), which may protect neuronal cells against oxidative stress. In MS, inflammation and oxidative stress damage the protective myelin sheath of nerve fibers (axons).
In addition, Tecfidera has been shown to alter the profile of the immune system, reducing the number of blood lymphocytes (particularly the pro-inflammatory subsets), and to block pro-inflammatory cytokine production, shifting the overall immune response to an anti-inflammatory profile.
Biogen claimed that Bafiertam would infringe patents related to Tecfidera, opening a litigation process. However, a lawsuit was dismissed in September 2018, so full FDA approval is expected once Biogen's current patent expires on June 20, 2020. Approval may come sooner depending on the outcome of pending litigation with Biogen regarding this patent.
"We are very pleased with the FDA's tentative approval and this important milestone brings us one step closer to providing another treatment option to patients living with relapsing-remitting multiple sclerosis," Franck Rousseau, MD, chief executive officer of Banner Life Sciences, said in a press release.
"In anticipation of final approval, we will establish our commercial vehicle, continue developing the clinical profile of Bafiertam and refine our strategic positioning for this important drug," Rousseau said.