Need to Know: Do Children Get Multiple Sclerosis?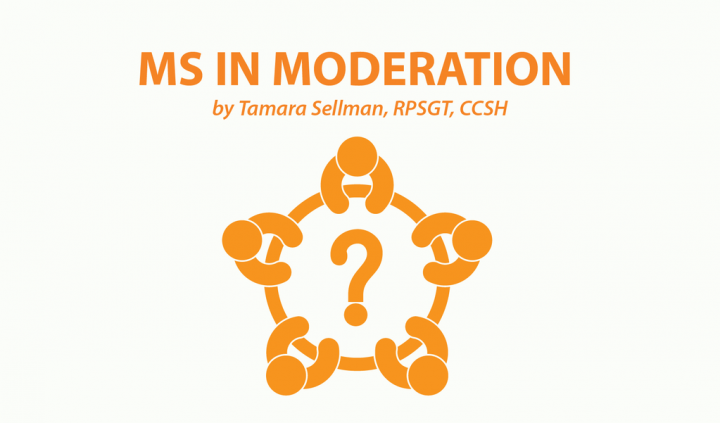 Editor's note: "Need to Know" is a series inspired by common forum questions and comments from readers. Have a comment or question about multiple sclerosis? Visit our forum.
This week's question is inspired by the forum topic, "Are you a parent caregiver of a child with MS?" from May 23, 2018.
Do children get MS?
People are often surprised to learn that MS is considered a young person's disease when they discover that a friend or family member in their 20s or 30s has been diagnosed.
They'll be extra surprised to discover that the youngest among us, even as young as 4 or 5, can also develop MS.
What are the statistics on pediatric MS?
According to statistics from the National Multiple Sclerosis Society (NMSS):
Up to 10,000 children under the age of 19 have MS in the United States.
Between 2 and 5 percent of all people with MS have disease onset before age 18.
Almost all children diagnosed have relapsing-remitting MS.
Children with MS have a higher relapse rate following the first two years of onset, though their disease progression may be far more gradual.
Disability among children with MS may accumulate more quickly and be more severe compared to those with adult-onset MS.
The most common disease-modifying therapies (DMTs) used to treat pediatric MS include interferon beta, glatiramer acetate, and fingolimod.
How is MS different for pediatric patients?
According to the study "Pediatric multiple sclerosis," by Yashma Patel, Vikram Bhise, and Lauren Krupp, published in the Annals of Indian Academy of Neurology, it can be more difficult to correctly differentiate MS from another related neurological disorder, acute disseminated encephalomyelitis (ADEM), in pediatric patients with MS. ADEM "is more common in children than in adults, often making the differential diagnosis of MS, particularly a clinically isolated syndrome, quite difficult," they write. It's important to note that unlike MS, ADEM typically resolves in most patients.
Also, the researchers noted that children under the age of 10 show fewer oligoclonal bands in their spinal fluid and may not show as many discrete (distinct and separate) lesions on MRI films.
Greater ethnic diversity is found among pediatric patients with MS as well, according to the study, with MS occurring in higher numbers among African-American children.
How might MS in pediatric patients resemble MS in adults?
Patel, Bhise, and Krupp also highlighted research suggesting that DMTs, mostly used off-label, can be both well-tolerated and effective for pediatric MS patients. The NMSS reports that in 2018, the FDA specifically approved fingolimod for the treatment of MS in patients as young as 10. Other therapies, such as dimethyl fumarate and teriflunomide, are under clinical investigation for use in pediatric MS patients. Rituximab also has been found to be safe and effective in pediatric patients in small studies.
Most cases of MS among children older than 6 occur in girls. Under the age of 6, the incidence distributes more equally between boys and girls.
Common MS symptoms experienced by children and adults alike include sensory dysfunction, problems with gait, motor control deficits, fatigue, and optic neuritis.
MS mimics that make adult diagnosis difficult also challenge pediatric assessments. Neuromyelitis optica (Devic's disease), encephalitis, Lyme disease, vasculitis, lupus, Sjogren's disease, lymphoma, and a host of other rarer conditions must also be ruled out.
What's the future of pediatric MS research?
The MS International Federation offers a useful handbook, "Pediatric MS and other demyelinating disorders in childhood," that highlights the unique challenges that come with diagnosing and treating young people with MS.
Currently, treatment of pediatric MS focuses on the completion of clinical investigations into DMTs to confirm their safety and effectiveness so they may qualify for FDA approval.
Beyond medications, special emphasis on caregiving for children with MS includes:
Educational outreach (patients and caregivers)
Training for DMT injectables
Advice on side effect management
Prevention of social isolation to nurture emotional well-being and positive self-image
Access to pediatric MS specialists
Support in academic, social, and occupational settings
What researchers can learn from early-onset MS could broaden scientific understanding of the disease in patients of all ages.
Patel, Bhise, and Krupp summarize it best: "Due to the narrow window of environmental exposures and clinical disease expression, children with MS may represent a particularly important group to study to gain a better understanding of MS pathogenesis."
Are you the parent or caregiver of a child with multiple sclerosis? If so, do you have advice to share to help others with MS deal with these challenges? Post your replies in the comments below or at the original "Are you a parent caregiver of a child with MS?" forum entry.
***
Note: Multiple Sclerosis News Today is strictly a news and information website about the disease. It does not provide medical advice, diagnosis, or treatment. This content is not intended to be a substitute for professional medical advice, diagnosis, or treatment. Always seek the advice of your physician or other qualified health provider with any questions you may have regarding a medical condition. Never disregard professional medical advice or delay in seeking it because of something you have read on this website. The opinions expressed in this column are not those of Multiple Sclerosis News Today or its parent company, BioNews Services, and are intended to spark discussion about issues pertaining to multiple sclerosis.