National MS Society Grants $50,000 to Kessler Researchers to Study Processing Speed in MS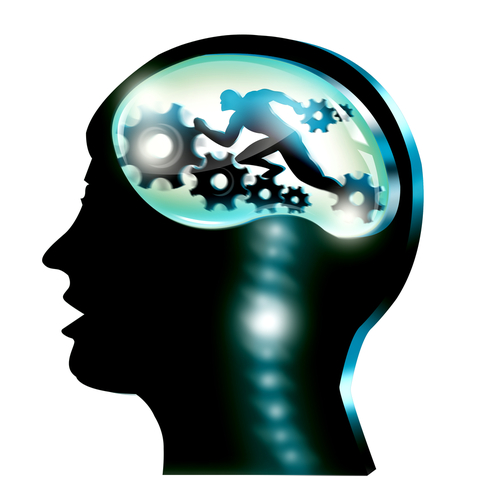 Kessler Foundation researchers Ekaterina Dobryakova, PhD, and Pei-Pei Liu, PhD, have been awarded a $50,000 grant by the National Multiple Sclerosis (MS) Society to study the speed at which MS patients process information during social interactions.
A better understanding of how MS affects the way a person learns from others' actions — a cognitive process known as "outcome processing" —  may help design strategies to improve social interactions of MS patients in their various environments.
Processing speed refers to the time it takes a person to understand and react to the information they receive. It is perceived as the greatest cognitive deficit among people with MS. When impaired, it often leads to other cognitive impairments such as loss of working memory and verbal skills, as well as increased difficulty in learning new things.
Impaired processing speed also can severely affect how individuals interact  with their surroundings, including family members, friends, colleagues, the community, and even in the rehabilitation environment.
Previous studies have demonstrated that processing speed is associated with the extent of brain and spinal cord injury in MS patients. It also is linked to  decreased upper and lower extremity function, cognition, social satisfaction, and depression.
Despite the critical implications of processing speed, there is still little information about how it can affect social interactions among patients with MS.
The new pilot study will be the first, according to the researchers, to try to shed some light on this matter. It will be conducted at the Kessler Foundation, where Dobryakova is a staff scientist in the Center for Traumatic Brain Injury Research. Liu, who is a former post-doctoral fellow at the foundation, will consult on the project.
"To examine outcome processing in this population, we will look at how individuals process the outcomes of their actions during cooperative interactions, in which they choose whether or not to cooperate with others," Dobryakova said in a Kessler Foundation's press release.
The research team will evaluate how MS patients react when reciprocation is immediate, as well as when it is delayed. In this setting of cooperative interactions, active reciprocation is considered a positive outcome.
"We anticipate that individuals with MS will understand delayed reciprocation better than immediate reciprocation," Dobryakova said.
Dobryakova's line of work is focused on brain connectivity and cognitive dysfunction in individuals with traumatic brain injury and MS.