Mindfulness and Perspective: The Tools I Rely on While Living With MS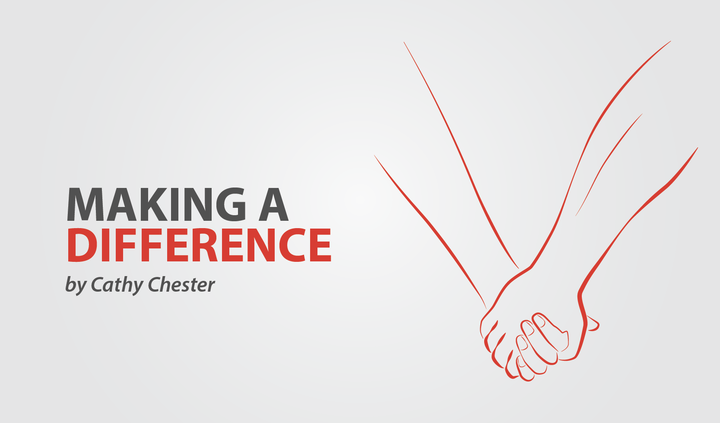 Several summers ago I had the misfortune of experiencing the simultaneous agony of kidney stones and gallstones. The level of pain was greater than I'd had with childbirth. It brought me to my knees and took two hospitals, one misdiagnosis, and two surgeries to get me back on my feet again. But my nightmare was far from over.
My hormone levels plummeted, and some multiple sclerosis (MS) symptoms kicked in. I refused the steroids my neurologist urged me to take, spiraled into a deep depression, and stopped wanting to eat or dress.
I transformed from a typically happy person to one who was scared and unsettled. I had uncontrollable thoughts of financial ruin, worries about my family's health, and fears of death.

Then the troops arrived. My brothers visited as I sat on my couch wearing a bathrobe and staring out of the window. My subconscious shouted, "Who are you? Where are you?" but I didn't utter a word.

They tried to talk to me, but I wouldn't listen. Then I heard them say, "You aren't meant to be depressed for long. This person is not who you are. We've known you your entire life, and we're here to tell you it's time to get help. There's no shame in talking to a professional counselor for talk therapy and medication. Think of it as your wellness plan. We know you can lick this."
I was blessed to have people in my corner who cared enough to intervene and tell me the truth.

I took their advice. I sought professional help, practiced cognitive behavior therapy, and took a short course of antidepressants. My brothers were right: I kicked depression to the curb with the support and love of those who cared. I've never looked back.
My MS symptoms took longer to conquer. The numbness and weakness in my legs made it difficult to walk. My fatigue was relentless. I continued to refuse steroid treatment. I'd previously been on prednisone and had experienced horrible reactions.
I decided to try a holistic approach to healing and began practicing guided meditation. I eliminated unnecessary stress, limited time on social media, and reduced consumption of news reports. I stayed away from toxic people, spending my time with my family, friends, and pets. I weeded out the unhealthy things and surrounded myself with calm, nurturing, and loving influences.
We all face adversity at some point in our lives, whether from illness or other challenges. The trick to overcoming it is to find tools to help us to be happier and healthier.
I want to share two of the tools I rely on to survive and thrive. Since my MS diagnosis in 1986, and following the aforementioned bout of illness, I've worked hard to turn new behaviors into beneficial habits. I hope you will, too.  
Perspective
Adversity can lead to new opportunities. We can improve our lives by learning tough lessons that build character and inner strength. I became a writer and returned to school for a certification in health advocacy because of my illness. I resolved to help others avoid the same dark holes I had experienced. Challenge yourself to see adversity through a different lens.
Choosing to respond to life in a positive, productive way creates a healthier and wiser you. It sounds simple, but it's true — I am living proof of that. Find the silver lining in every situation, and you will realize that any hardship can become a teachable moment.  
Mindfulness
The term mindfulness has become a buzzword used by health and wellness professionals. The practice was popularized by Jon Kabat-Zinn who added his scientific research to what he learned from Buddhist teachers to develop a program to help people to manage pain, stress, anxiety, and illness by using "moment-to-moment awareness."
If you'd like to find out more about Kabat-Zinn, I recommend his book, "Wherever You Go, There You Are" or find out more about his Center for Mindfulness at the University of Massachusetts Medical School's website.

***
Note: Multiple Sclerosis News Today is strictly a news and information website about the disease. It does not provide medical advice, diagnosis, or treatment. This content is not intended to be a substitute for professional medical advice, diagnosis, or treatment. Always seek the advice of your physician or other qualified health provider with any questions you may have regarding a medical condition. Never disregard professional medical advice or delay in seeking it because of something you have read on this website. The opinions expressed in this column are not those of Multiple Sclerosis News Today or its parent company, BioNews Services, and are intended to spark discussion about issues pertaining to multiple sclerosis.