Sometimes You Have to Skip the Whaling Chapters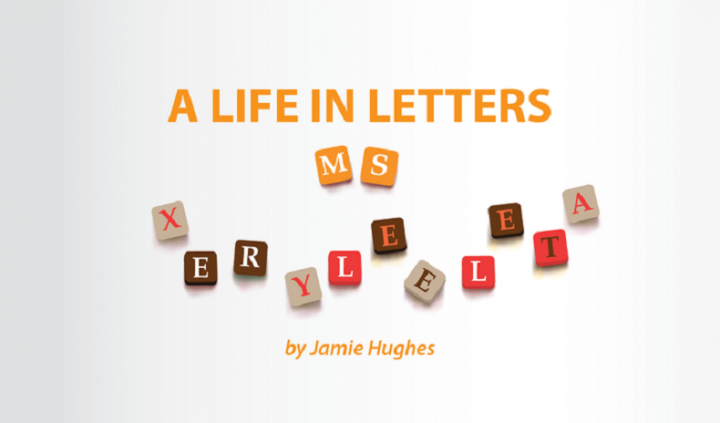 Playing Billy Beane in "Moneyball," Brad Pitt utters the now famous line, "Adapt or die." (Warning: The scene linked here has a few naughty words in it.) He's referencing the use of statistics to create a better baseball team, but I think the saying is true to most anyone or anything in the world.
Things around us are constantly changing, and what worked one year (or day or minute) may not work again. In response, we can either sit down in a puddle feeling sorry for ourselves or figure out a way to get around the problem and ease on down the road.
Those of us who deal with multiple sclerosis know this truth better than most. We have to adapt to the whims of a constantly changing disease. One day, we might wake up to a physical or mental challenge. Something that plagued us for months might one day up and go away. For instance, I have a friend whose MS exacerbations most often take the form of partial or total blindness. On more than one occasion, she's had to learn how to "do life" without using her eyes (which as a high school teacher is a challenge), only to have her peepers come back online in a few weeks. Time and again, she adapts. She rolls with it, baby.
When it comes to living with MS, it's important to set goals and keep moving forward. But that can feel impossible when the disease keeps moving the goal lines. I've learned that I've got to be craftier than the darned thing. I've got to find ways to get the task done no matter what MS throws at me, which sometimes requires me to do things in a way I might not particularly like. I call it "skipping the whaling chapters." Clear as mud? Let me explain.
If you've read my column for any length of time, you know I love literature. Books are my passion; I love researching them, collecting them, sharing them, and talking about them. I prowl used book sales like a jaguar on the hunt. I find new ways to organize them (but never by color because that's just silly). But most of all, I love to read them cover to cover. I never cheat and read the last page or chapter first. I don't skip around. I always read books in a series from the first to the last. That was until I encountered Herman Melville's "Moby Dick a few years back.
I always challenge myself to read at least one classic a year, and it usually takes me two to four weeks to do so. Melville's masterwork took me just over nine weeks to complete because, well, it's long. And some chapters are, dare I say it, boring. There's a chapter about how whales are drawn. Another about whale fossils. And don't forget the classifications of whales. There's even, I kid you not, an entire chapter about the anatomy of their tails. I'd be happily reading along, enjoying the narrative and — WHAM! — I'd run smack into a 20- or 30-page chapter about one such topic and get stuck. My reading pace would slow to a crawl, like I was a sailboat mired in the middle of the Sargasso Sea with no hope of a breeze.
Finally, if I wasn't in the mood to read about whaling, I just started turning the corner down on the first page of these chapters and skipped to the next bit of action. And once done, I went back and picked up the informational chapters one at a time. I got the entire book read. I enjoyed the experience a lot more, and I think I learned a little more about a subject of whaling as well.
So yes, sometimes when it comes to living with MS, we have to "skip the whaling chapters." We have to find a workaround that works. That's how we'll conquer our own white whales rather than valiantly going "down with the ship." Happy hunting, all!
***
Note: Multiple Sclerosis News Today is strictly a news and information website about the disease. It does not provide medical advice, diagnosis, or treatment. This content is not intended to be a substitute for professional medical advice, diagnosis, or treatment. Always seek the advice of your physician or other qualified health provider with any questions you may have regarding a medical condition. Never disregard professional medical advice or delay in seeking it because of something you have read on this website. The opinions expressed in this column are not those of Multiple Sclerosis News Today or its parent company, BioNews Services, and are intended to spark discussion about issues pertaining to multiple sclerosis.