Need to Know: What Is Chair Yoga?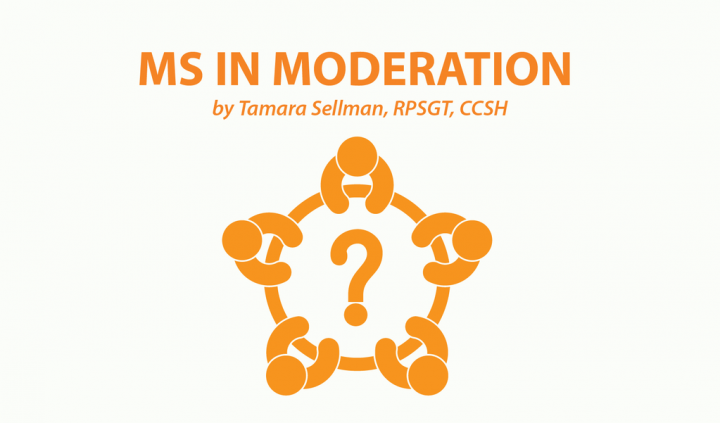 Editor's note: "Need to Know" is a series inspired by common forum questions and comments from readers. Have a comment or question about MS? Visit our forum.
This week's question is inspired by the forum topic "Chair yoga" from April 14, 2018.
***
What is chair yoga?
It's exactly what it sounds like: an adaptive yoga practice that modifies traditional postures to incorporate a chair for added support and safety.
Yogapedia defines chair yoga as "a gentle practice in which postures are performed while seated and/or with the aid of a chair. Chair yoga classes typically target those with physical disabilities or aging men and women who find a typical yoga session too challenging."
Given the problems with balance, coordination, and disability leading to limited leg use for people with multiple sclerosis (MS), chair yoga offers a great solution for the need to get enough stretching and exercise.
Chair yoga isn't just for people who are immobilized or use mobility devices. Those with MS who walk unaided will find it just as beneficial.
What are the benefits of chair yoga?
Chair yoga provides the same benefits as traditional yoga. It increases flexibility, corrects postural problems, and improves circulation.
Additionally, it can reduce anxiety, improve spatial dexterity and awareness, and reap other mindfulness benefits.
The National MS Society website writes that adaptive yoga "adapts the instruction and practice of yoga to each body in a safe, comfortable, 'makes sense' way. … All the different styles of yoga ask you to 'start where you are.'"
For many who want to start yoga for the first time or who know yoga poses but face changes in abilities due to MS, chair yoga provides an opportunity to remove the intimidation factor some experience with traditional yoga.
"Adaptive yoga helps you identify where that starting point is without making any judgment about it," according to the National MS Society. "For example, if you can't lift your toes or your arm right now, you can adapt the pose to accommodate your body's needs and abilities."
Considerations
Most classic yoga poses can be refined to meet the needs of those:
using a wheelchair
with balance or coordination concerns
with physical pain that limits the ability to practice weight-bearing movements found in traditional yoga
In fact, one of the greatest challenges in yoga for people with MS may be in the frequent up-and-down movements that are part of a series.
Consider, for example, the Sun Salutation series, which requires balance and coordination while moving from a standing pose to multiple floor poses, then back to standing. Using a chair to accommodate the postures in Sun Salutation provides necessary stabilization and safety.
In addition, the added benefit of "pranayama" (breathing techniques) incorporated into traditional yoga can be equally effective while holding these poses using a chair.
Starting an adaptive yoga practice
Local yoga studios should offer chair yoga classes or they can refer you to a studio in your area that does. Hospitals with active MS centers often provide chair and adaptive yoga sessions. If you can't find any nearby, consider viewing instructional videos from the Adaptive Yoga for Multiple Sclerosis website.
If you had only 4 poses to choose from
For best results, enlist the assistance of a certified yoga instructor to learn the poses using a chair. Once you've mastered them, you can practice at home without assistance.
Chair-modified cat-cow stretch: This one targets kinks in the chest and back, especially MS hugs, which are spasms of and around the ribcage.
Chair-modified forward fold: A great pose for loosening tight hips and the lower back while practicing healthy breathing.
Chair yoga seated twist: Have tension across your back? This pose will relieve tightness along the spine and the side of the body.
Chair yoga pigeon pose: Another excellent hip opener. This one gets easier the more you do it.
Does the prospect of chair yoga intrigue you? Have you found success in practicing chair yoga? Post your replies in the comments below or at the original "Chair yoga" forum entry.
***
Note: Multiple Sclerosis News Today is strictly a news and information website about the disease. It does not provide medical advice, diagnosis, or treatment. This content is not intended to be a substitute for professional medical advice, diagnosis, or treatment. Always seek the advice of your physician or other qualified health provider with any questions you may have regarding a medical condition. Never disregard professional medical advice or delay in seeking it because of something you have read on this website. The opinions expressed in this column are not those of Multiple Sclerosis News Today or its parent company, BioNews Services, and are intended to spark discussion about issues pertaining to multiple sclerosis.