Are Your MS Disease-modifying Treatments Old School or New School?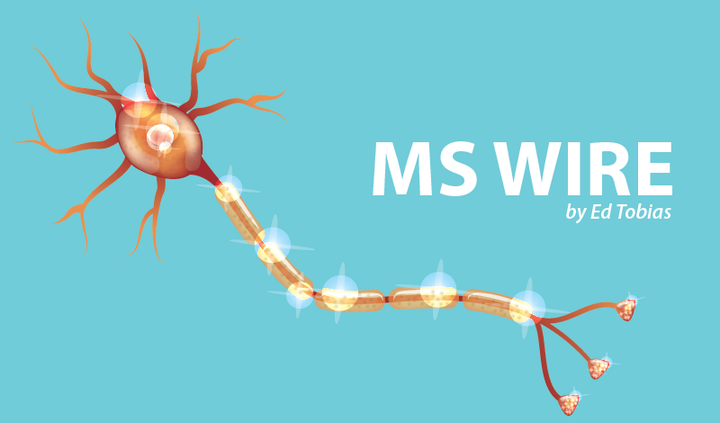 Choosing which MS medication to use is one of the most difficult decisions for someone with MS and their neurologist. After 39 years with MS, and with four disease-modifying therapies (DMTs) on my medical chart, I'm definitely on the hit-it-fast, hit-it-hard side of that treatment decision.
So, I was pleased to read an article in Brain & Life magazine reporting that "doctors today are less likely to wait to start [DMT] treatment. Research shows that treating MS with an immune-suppressant therapy beginning with the first attack not only may prevent future flare-ups but also may slow disease progression."
The article outlines the arguments for early treatment, but it also provides examples of cases where neurologists have taken a wait-and-see approach. And it follows several people with MS through their treatment decision process. It's one of the best articles I've read on this subject, providing a good overview of all 17 DMTs that have been approved by the Food and Drug Administration. It weighs the benefits and risks of each and also compares slow and fast treatment approaches.
Old school or new school?
Some in the neurology community consider the different approaches to be old school versus new school. One of the new schoolers is Dr. Aaron Boster, a neurologist who specializes in MS at OhioHealth Neurological Physicians in Columbus. Though I've never been his patient, everything that I've read or viewed tells me that Dr. Boster is a neurologist who gets it. Though he's firmly in the treat-it-fast camp, he also understands that any treatment decision must involve a patient's overall lifestyle. Dr. Boster is not alone in his views, but he certainly has a unique way of getting his views out to the MS community:
As you can see, there's a lot to consider when you're deciding the best way to treat your MS. To help you out a bit, here's a list of disease-modifying therapies that are approved for use in the United States. (Most are also approved elsewhere in the world.) It might be useful to take it with you the next time you talk to your neurologist.
DMT
EFFICACY**                
TYPE  
Ocrevus (ocrelizumab)
High
Infusion
Lemtrada (alemtuzumab)
High
Infusion
Tysabri (natalizumab)
High
Infusion
Aubagio (teriflunomide)
Medium
Pill
Gilenya (fingolimod)
Medium
Pill
Tecfidera (dimethyl fumarate)
Medium
Pill
Mavenclad (cladribine)
Medium
Pill
Mayzent (siponimod)
Medium
Pill
Avonex  (interferon beta-1a)
Low
Shot
Betaseron (interferon beta-1b)
Low
Shot
Copaxone (glatiramer acetate)*
Low
Shot
Extavia (interferon beta-1b)
Low
Shot
Glatopa (glatiramer acetate)
Low
Shot
Mylan (glatiramer acetate)
Low
Shot
Plegridy (interferon beta-1a)
Low
Shot
Rebif (interferon beta-1a)
Low
Shot
* Also available as a generic
 
 
**Efficacy ratings from clinical trials noted in Brain & Life
You're invited to visit my personal blog at www.themswire.com
***
Note: Multiple Sclerosis News Today is strictly a news and information website about the disease. It does not provide medical advice, diagnosis, or treatment. This content is not intended to be a substitute for professional medical advice, diagnosis, or treatment. Always seek the advice of your physician or other qualified health provider with any questions you may have regarding a medical condition. Never disregard professional medical advice or delay in seeking it because of something you have read on this website. The opinions expressed in this column are not those of Multiple Sclerosis News Today or its parent company, BioNews Services, and are intended to spark discussion about issues pertaining to multiple sclerosis.