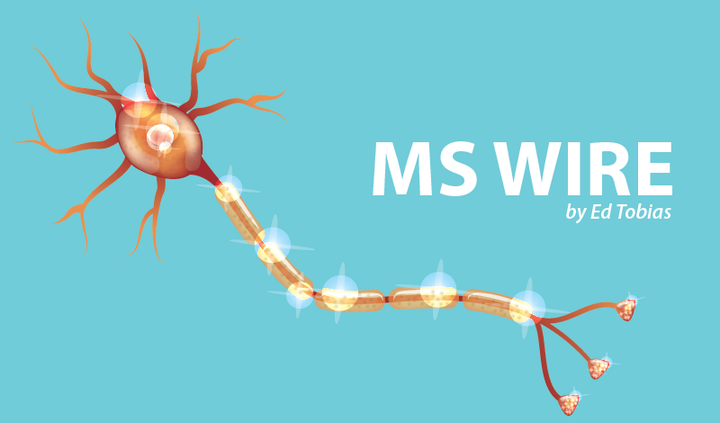 The question of how quickly to start a disease-modifying therapy (DMT) after a multiple sclerosis (MS) diagnosis is one that I frequently see when I browse online. It goes hand in hand with questions about which DMT is best to start with.
There are many things to consider when making that decision. Recently, I ran across a study that may help you when you're weighing the benefits and risks of being treated with a DMT. The study, recently published in the Journal of the American Medical Association, reviewed the records of 1,555 patients who had been diagnosed with relapsing-remitting MS (RRMS).
Any DMT is better than none
The study found that people with RRMS who were initially treated with a glatiramer acetate (Copaxone, Glatopa) or an interferon beta (Avonex, Betaferon, Extavia, Rebif) had a lower risk (12 percent) of progressing to secondary progressive MS (SPMS) than people who received no treatment (27 percent). Those who received fingolimod (Gilenya) also had a lower risk (7 percent versus 32 percent), as did natalizumab (Tysabri) (19 percent versus 38 percent) and alemtuzumab (Lemtrada) (10 percent versus 25 percent).
The risk of moving from RRMS to SPMS was lower when the glatiramer acetate or interferon beta treatment was started quickly, within five years of disease onset.
Additionally, according to the study, treatment with newer DMTs appears to be more effective at slowing advance of the disease than older glatiramer acetate and interferon beta treatments.
"Among patients with relapsing-remitting MS, initial treatment with fingolimod, alemtuzumab, or natalizumab was associated with a lower risk of conversion to secondary progressive MS vs initial treatment with glatiramer acetate or interferon beta," the study noted.
So, the message is:
Treat MS quickly and effectively
One of the study's lead authors, Tomas Kalincik, associate professor and head of the MS Service at The Royal Melbourne Hospital, said that the findings show how important it is to treat MS quickly and effectively.
We are sorry that this post was not useful for you!
Let us improve this post!
Tell us how we can improve this post?