'Look Ma, No Feet!' A Lesson in Mechanical Hand Controls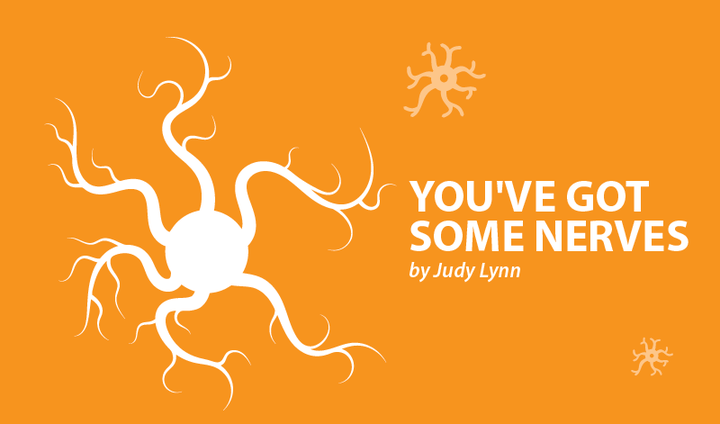 When my physiatrist diagnosed my MS "foot drop," she wrote a prescription for vehicle hand controls. I was both elated and terrified. Could I drive long distances again? Arrive pain-free, able to do a short hike? Could I regain the freedom of knowing I would not have to cancel an outing because I couldn't drive there?  After many months of increasing limitations, I was giddy at the prospect of less pain and more freedom.  BUT … What if I couldn't do it? Maybe I would never get the hang of it … or worse, what if I got in an accident?  I kept thinking about the time my grandmother hit the gas instead of the brakes and took out my uncle's front porch!
I checked in with my State Department of Vocational Rehabilitation (DVR) caseworker (look into yours if you haven't). DVR, along with the National MS Society, covered the nearly $3,000 for the lesson, certification, and installation because I use my car for work.  They assessed my vehicle and my abilities and recommended "mechanical" hand controls. These can be turned off and on so that others can drive the car. A lever is attached by cables to the gas and brake pedals.  The lever, or handle, really, goes to the right or left of the steering wheel. Usually matched to a person's non-dominant hand.  To accelerate, pull down.  Lightly. To stop, push it forward.  A steering knob is placed on the steering wheel so that the car can be turned with just one hand. It makes for some great U-turns, but do not be tempted to go crazy with doughnuts.  Steering knobs, otherwise known as Brodie knobs, or "suicide" knobs, are quite popular with teenage boys.  If you have one of those (a teenage boy) make sure you remove the knob before he borrows the car.
The instructor brought his van, equipped with hand controls, to meet me at my office. We hit the streets in lunchtime traffic and he drove first to demonstrate. I remember noticing how casual and comfortable he was. I thought he must be some sort of hand control savant, because to me it looked like I'd be doing some difficult dual-tasking with my hands. I've never been able to do that 'pat your head and rub your belly' thing!
Soon it was my turn to drive.  We started slow, just coasting to make sure I could use the hand brake. I frequently used my foot on the brake, out of habit.  I believe "No foot!" was the most repeated statement that day.
Lessons from my lesson
The ability to stop quickly is the first thing to learn. Practice coasting and stopping until you are no longer giving the instructor whiplash.
For safety reasons, both the hand and foot brake work at all times. You stop a little more abruptly if you use both, which you are not supposed to do.
This is a time for your very best driving — lots of space between cars and no speeding.
Learn how to use those side mirrors. If you look over your shoulder while you are backing up, your hand may inadvertently press down too hard on the gas. It could happen.
If you are chatty, tone it down a bit for the lesson. Pretend that you are a teenager learning to drive again and your ability to get to the movies on Friday depends on your mastering this skill.
Believe the instructor when he says, "You are doing great! You are probably in the top 1% of all the students I have ever instructed."  It doesn't matter if it's true, just believe it!
My instructor and I parted ways after an hour or two, with an admonition to force myself to use the hand controls. "You will be tempted to keep using the foot pedals because you are able to, but if you use only the hand controls it will take about two weeks for it to feel natural." I was skeptical, but the controls were installed the following Monday and I was ready to conquer the world.  Or the vacant church parking lot.
I looked up "suicide knob" for this article. I've wondered about the origin of this nickname, but sort of didn't want to know. Opinions are mixed, but it gets back to how teenage boys drive. Wikipedia did share that in boating "… the use of a suicide knob to make faster turns may cause passengers to be thrown over the gunwale during docking maneuvers."  Next week, I'll share how I mastered the hand controls and whether I've lost any passengers overboard!
For a more thorough explanation of driving evaluation and the many types of modifications available, please check out this great brochure from the National MS Society.
Note: Multiple Sclerosis News Today is strictly a news and information website about the disease. It does not provide medical advice, diagnosis, or treatment. This content is not intended to be a substitute for professional medical advice, diagnosis, or treatment. Always seek the advice of your physician or other qualified health provider with any questions you may have regarding a medical condition. Never disregard professional medical advice or delay in seeking it because of something you have read on this website. The opinions expressed in this column are not those of Multiple Sclerosis News Today, or its parent company, BioNews Services, and are intended to spark discussion about issues pertaining to multiple sclerosis