MS Meds Lead the Pack as Costs of Neuro Medications Rise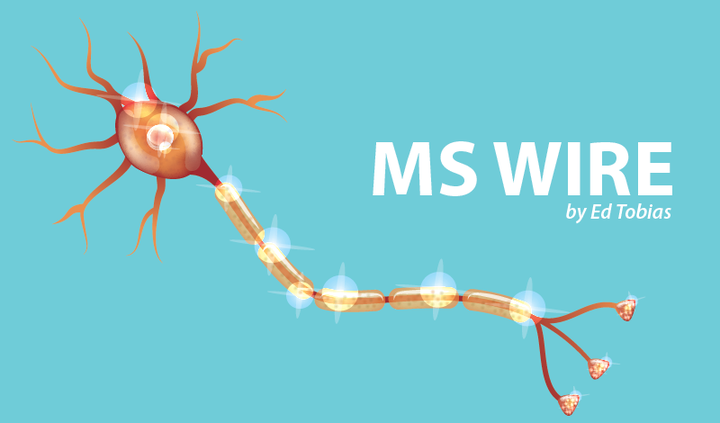 Ouch!
The out-of-pocket cash that people with multiple sclerosis (MS) lay out for their medications increased 20-fold between 2004 and 2016. That information comes from a study recently published on the Neurology website. Looked at another way, monthly out-of-pocket costs for MS meds rose from about $15 to about $309 over 12 years.
To calculate this rise, researchers at the University of Michigan looked at a large database of insurance claims for people with five neurological diseases: MS, peripheral neuropathy, epilepsy, dementia, and Parkinson's disease. They tracked the top five most commonly prescribed medications for each condition as well as any other known high-cost therapies. Out of those diseases, MS meds topped the cost-increase list.
High-deductible plans don't save money for MSers
The study reports that people who had high-deductible insurance plans had monthly out-of-pocket expenses that were more than double those of people with traditional deductibles. In 2016, the folks with the high deductibles paid an average of $661 per month for their meds compared with $246 a month for those whose deductibles weren't considered to be high.
"With many new, high-priced neurologic drugs coming to market and a recent rise in use of high-deductible insurance plans, which shift costs to patients, it is likely out-of-pocket costs will continue to increase," the study's author, Brian C. Callaghan, MD, MS, of the University of Michigan, said in a news release.
What can be done about this?
Callaghan then raises an important issue. Doctors, he says, need to consider these high costs when they prescribe treatments.
"Out-of-pocket costs have risen to the point where neurologists should be able to consider the potential financial burden for the patient when prescribing medication, but they do not have this information available to them. Neurologists need access to precise cost information for these drugs in the clinic so when they meet with patients to make treatment decisions, they can help minimize the financial burden."
I couldn't agree more. Medication costs were the subject of one of my columns in 2017. I wrote then, "I wonder if cost is, too often, an overlooked factor when we discuss our MS therapy options with our doctors. … Cost is the elephant in the room — hard to ignore, but not easy to deal with."
I don't have a sense that anything has changed since I wrote that. How do we deal with that elephant in the examining room? If doctors are given access to cost information, as Callaghan suggests, would they use it when deciding which medication to prescribe? Who initiates the doctor-patient conversation about the cost of a treatment? Where do we begin?
You're invited to visit my personal blog at www.themswire.com.
***
Note: Multiple Sclerosis News Today is strictly a news and information website about the disease. It does not provide medical advice, diagnosis, or treatment. This content is not intended to be a substitute for professional medical advice, diagnosis, or treatment. Always seek the advice of your physician or other qualified health provider with any questions you may have regarding a medical condition. Never disregard professional medical advice or delay in seeking it because of something you have read on this website. The opinions expressed in this column are not those of Multiple Sclerosis News Today or its parent company, BioNews Services, and are intended to spark discussion about issues pertaining to multiple sclerosis.