MS Drug Costs: The Elephant in the Examination Room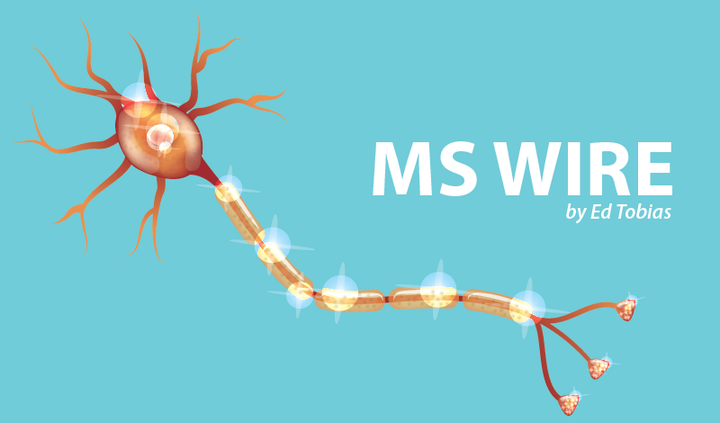 A lot of factors go into our decisions when we select the drug we're going to use to fight our multiple sclerosis.
How well will it work? What are the possible side effects and how serious could they be? How will using the drug (taking a pill, giving myself a shot, getting an infusion), affect my lifestyle? And, more than I think some people realize, what will the drug cost me?
I wonder if cost is, too often, an overlooked factor when we discuss our MS therapy options with our doctors. We don't want to admit that a treatment that might help us might not be affordable while the doc's primary concern is prescribing the treatment that's best for us. (I regularly read allegations from patients that their doctors are prescribing drugs because the drug companies are providing kick-backs to those doctors, but that's a subject for another column). Cost is the elephant in the room — hard to ignore, but not easy to deal with.
Looking at drugs from a cost-effective viewpoint
A recent study by the Institute for Clinical and Economic Review, reviewing the cost-effectiveness of 16 disease-modifying therapies, recognizes this problem:
"A diagnosis of MS poses many burdens, including economic hardships that are underappreciated in most economic analyses of MS. These include lost wages from missed work, the need to transition from full- to part-time work, the inability to continue working, and the high cost of medications and medical equipment."
"Patients want their provider to be able to choose the medication that is best for them without restriction, but feel that their choice of therapy is driven by insurance coverage and the willingness of their provider to appeal coverage denials. The high cost of DMTs for MS can result in large out-of-pocket costs for individuals who are unaware of, or ineligible for, patient-assistance programs offered by manufacturers or non-profit organizations."
Of the 16 disease-modifying therapies reviewed, the study singles out one, Lemtrada (alemtuzumab), as the most cost-effective, comparing its lifetime costs with the number of expected exacerbations, quality of life and life expectancy. But, cautions the report, Lemtrada comes with a safety cost.
"The costs of alemtuzumab were much lower than other DMTs, as it does not require continuous dosing over time and the manufacturer covers the costs of laboratory monitoring, which led to lower incremental cost-effectiveness ratios. Caution in considering the cost-effectiveness findings for alemtuzumab is required, however, given the safety concerns relevant to this DMT."
Don't discount other drugs
When you weigh all of the variables, you may find that another DMT is better for your personal needs. The ICER study is full of charts comparing the clinical benefits, risks, quality of life and yearly costs of the various DMTs. The report is complicated, filled with statistical analysis, but it's worth at least a scan before your next visit to the neurologist. You'll be better prepared to discuss the elephant in the treatment room.
***
[You're invited to read older columns on my personal blog: www.themswire.com]
Note: Multiple Sclerosis News Today is strictly a news and information website about the disease. It does not provide medical advice, diagnosis, or treatment. This content is not intended to be a substitute for professional medical advice, diagnosis, or treatment. Always seek the advice of your physician or other qualified health provider with any questions you may have regarding a medical condition. Never disregard professional medical advice or delay in seeking it because of something you have read on this website. The opinions expressed in this column are not those of Multiple Sclerosis News Today, or its parent company, BioNews Services, and are intended to spark discussion about issues pertaining to multiple sclerosis.