MS News That Caught My Eye Last Week: Ozanimod for RRMS, MS Monitoring App, Video Series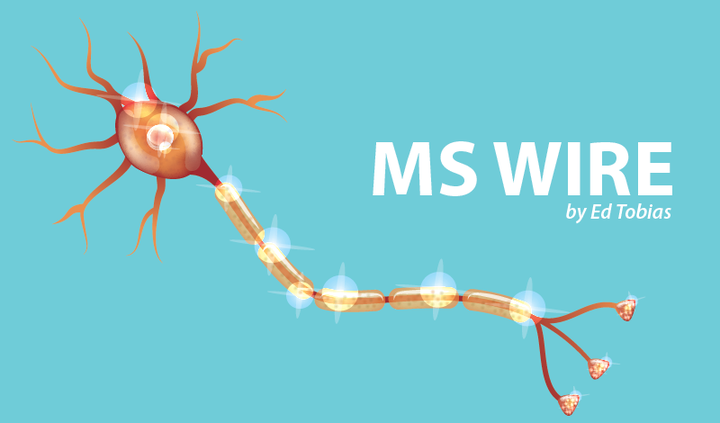 Another disease-modifying therapy (DMT) is a step closer to gaining approval for use both in the U.S. and in Europe. And that's good news. The discouraging news, however, is that once again, the approval is being requested as a treatment only for relapsing forms of multiple sclerosis. But there seems to be a great need for approval of more DMTs that can treat progressive MS, both primary and secondary. Why aren't there more medications for that in the pipeline?
The U.S. Food and Drug Administration (FDA) and the European Medicines Agency (EMA) both agreed to review for possible approval ozanimod, Celgene's investigational oral therapy for relapsing forms of multiple sclerosis (MS).
An FDA decision on the company's New Drug Application for ozanimod is expected on or before March 25, 2020. A ruling on the Marketing Authorization Application given the EMA — specifying approval as a treatment for relapsing-remitting MS (RRMS) — is likely in the first half of 2020, Celgene announced in a press release.
Click here to read the full story.
***
Most people with multiple sclerosis see their neurologist only every six or 12 months. During what may be a brief visit, we don't always remember to tell the neuro everything that's been happening with us since our last exam. The developers of this app hope that it will fill some of that information gap by tracking things such as our daily cognitive performance and motor function. Of course, that raises all sorts of privacy and security issues. Would you use an app like this?
Sutter Health, a California-based healthcare group, has partnered with the biotechnology company Roche to test a new mobile app that aims to improve monitoring of symptoms in people who have multiple sclerosis (MS).
The app, called Floodlight, "may give neurologists access to meaningful, actionable patient data to help them provide more precise, personalized treatment to MS patients with different subtypes of the illness," J. B. Jones, PhD, principal investigator at Sutter Health, said in a press release.
Click here to read the full story.
***
Do you want to educate someone about MS, or maybe better your own understanding? This video series is a good way to do it. Each segment is only a few minutes long and presented in easy-to-understand language. A tip of my hat to @Point of Care and the Multiple Sclerosis Association of America for their work in producing this series.
In partnership with @Point of Care, the Multiple Sclerosis Association of America (MSAA) is offering a comprehensive educational video series about multiple sclerosis (MS).
The concise, 12-part series — titled "Understanding Multiple Sclerosis" —  features neurologist and MS expert Michelle T. Fabian, MD, and covers all aspects of the disease, including potential causes, symptoms, therapies, and wellness approaches. The series is designed to educate patients, as well as their caregivers and friends, about the disease.
Click here to read the full story.
***
Note: Multiple Sclerosis News Today is strictly a news and information website about the disease. It does not provide medical advice, diagnosis, or treatment. This content is not intended to be a substitute for professional medical advice, diagnosis, or treatment. Always seek the advice of your physician or other qualified health provider with any questions you may have regarding a medical condition. Never disregard professional medical advice or delay in seeking it because of something you have read on this website. The opinions expressed in this column are not those of Multiple Sclerosis News Today or its parent company, BioNews Services, and are intended to spark discussion about issues pertaining to multiple sclerosis.