Stem Cell Program That Treated Selma Blair Closes Its Doors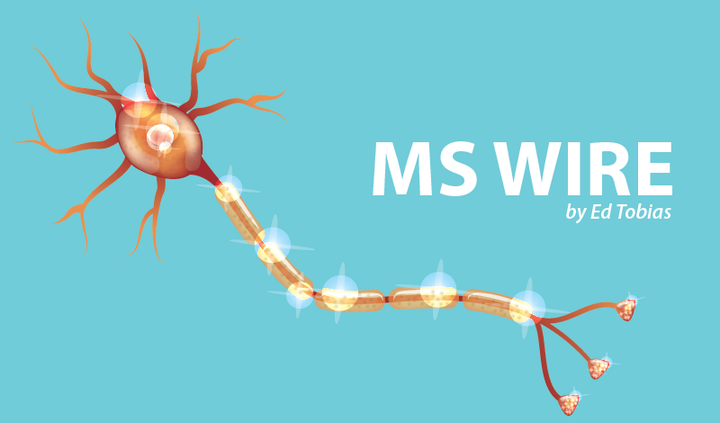 Richard Burt, MD, the chief of Northwestern Medicine's immunotherapy for autoimmune diseases division, is taking a sabbatical, and the stem cell program he has headed for many years, which treated a number of people with MS, is shutting down.
Burt headed a Phase 3 clinical trial testing hematopoietic stem cell transplantation (HSCT) with a group of 110 MS patients from Sept. 20, 2005 to July 7, 2016. Follow-ups ended in January 2018, and encouraging results for the trial were published a year later. But about six weeks ago, on a patient-run Facebook group that focuses on Burt's study, the closing of the HSCT clinic was abruptly reported:
"After 30 years developing HSCT for autoimmune diseases from animal models to phase I, II, and III studies, and 15 years of working 24/7/365 to be available to care for both inpatients and outpatients, Dr. Burt will wind down transplant over this year and afterwards is taking an academic research sabbatical to focus on publishing articles, publish a requested medical textbook on this field, educational talks to help other centers through America develop this therapy, and work on another scientific stem cell discovery that Dr Burt wants to bring to clinical trials to help patients. Dr Burt and his entire team are extremely grateful for the support and gratitude of all his patients. We are so proud and honored to have traveled this path with you. Thank you from all of us."
Since that was posted on Facebook, a spokesperson for Northwestern Memorial HealthCare has confirmed the closing for a number of media sites, including The Scientist magazine.
Concerns about Dr. Burt's HSCT clinical trial
The story in The Scientist includes a number of concerns about the Burt clinical trial. One scientist quoted in the article who is apprehensive about the study is stem cell biologist and blogger Paul Knoepfler. He raises the point that the Burt program charged $100,000 or more to participate in the trial.
Also, in late 2016, the U.S. Food and Drug Administration sent a warning letter to Burt, alleging that the trial "violated regulations governing the proper conduct of clinical studies involving investigational new drugs … ."
The Scientist goes into details of the FDA warning and quotes Burt as saying the letter had nothing to do with his sudden sabbatical: "Burt stresses that the closure of his clinic is not linked to issues cited in the FDA letter. 'In December 2016, the FDA sent a follow up letter saying our response was satisfactory and that there were no further actions or questions. The FDA found no treatment-related deaths in any of the studies,' he writes to The Scientist in an email."
Selma Blair casts a spotlight on the Burt clinic
The clinical trial Burt conducted became more widely known a few months ago, when actress Selma Blair told her Instagram followers that she was among those who received HSCT at his Northwestern clinic. Though the formal MS clinical trial ended in July 2016, Blair was treated this summer, possibly under the FDA's expanded access process. It allows patients with a life-threatening or serious illness to receive a non-FDA-approved treatment, outside of a clinical trial, under certain conditions. On Instagram, Blair writes, "I am improving due to #hsct #drburt. … I can walk much better."
Was the HSCT clinic closure routine or pressured?
Burt's Phase 3 clinic trial ended in 2016. It finished its follow-up work in early 2018 and published its findings at the beginning of 2019. So, was there a reason to keep the doors of the Northwestern stem cell clinic open any longer?
The Scientist reports that during his sabbatical, Burt plans to work with U.S. universities and clinics to make his HSCT protocol more available, saying, "This is in my assessment … the best way to help the world, and humanity, and help patients to move this forward, to get the treatment more widely around the world." All currently enrolled patients will continue their treatment at the center, Northwestern Memorial HealthCare's media relations director has told The Scientist. No new patients will be seen.
Was the closing of the clinic a routine evolution of Burt's HSCT work or did it come under pressure? Somehow, I don't think we've heard the end to this story.
You're invited to visit my personal blog at www.themswire.com.
***
Note: Multiple Sclerosis News Today is strictly a news and information website about the disease. It does not provide medical advice, diagnosis, or treatment. This content is not intended to be a substitute for professional medical advice, diagnosis, or treatment. Always seek the advice of your physician or other qualified health provider with any questions you may have regarding a medical condition. Never disregard professional medical advice or delay in seeking it because of something you have read on this website. The opinions expressed in this column are not those of Multiple Sclerosis News Today or its parent company, BioNews Services, and are intended to spark discussion about issues pertaining to multiple sclerosis.