My Fortuitous Footwear Discovery: I Found the Right MS Shoes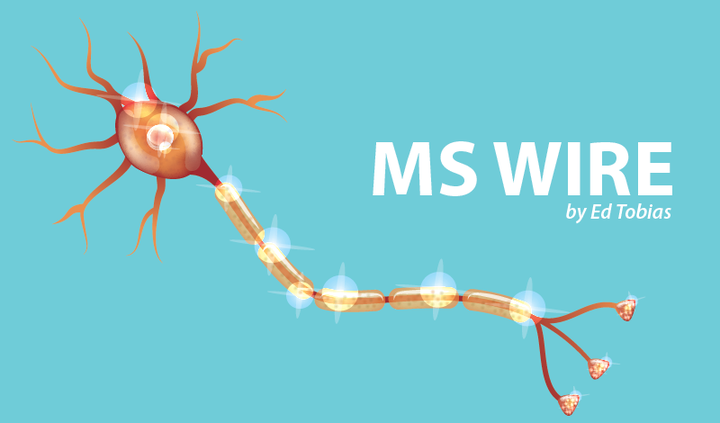 The other night, I had an MS dream. In it, I was able to lift my left leg as well as I can my right one, regardless of my weak hip flexor.
I don't usually know what's triggered a dream, but this time I did: My Bioness L300 had quit working. (For those unfamiliar with the L300, it's a functional electronic stimulator that triggers a nerve in my leg and keeps my foot from dragging.)
The L300 died at a rest stop on the Pennsylvania Turnpike. It was working as I walked the 75 yards from the parking lot to the restroom with the help of two canes. As I began my return journey, the L300's controller began flashing red and displaying an "E" error message. The L300 was dead.
I completed the 75 yards back to my car without the electrical help on which I've depended for years. And guess what? My walking wasn't much slower, or noticeably more difficult than it was with the L300. My wife, who was watching me, said I might even have been walking a bit better.
Why was I walking well?
I've received treatment with Lemtrada (alemtuzumab) since December 2016. The Lemtrada may have had something to do with it, but I think the difference was something else: my shoes.
I'm retired and live at the beach, so I usually wear a pair of inexpensive, lightweight Skechers. I mostly wear the ones that look like boat shoes, and sometimes I opt for the tennis sneaker style. Neither type, however, provides much support or "bounce."
For this trip, I was wearing a pair of Mephisto loafers. I'd worn them a week earlier for the first occasion in a long time to a conference in Boston because they looked good. So, I thought I'd try them again. I walked more than I'd planned to, and my gait seemed to have improved. But that was with the L300. When it quit at the turnpike rest stop, the shoes were put to the acid test. And they passed.
MS shoe shopping
A couple of years ago, MS News Today columnist Mike Knight wrote about his shoe problems. He wound up liking a pair of Nike running shoes. The MS Society U.K.'s website has a forum thread discussing MS shoes, and a couple of folks said they like the Skechers that I'm about to give up.
I like a smooth rubber sole that gives me a little cushion but doesn't grab. Others prefer leather soles that allow them to slide over the floor rather than stick to it. Shoes with rocker soles are sometimes advertised as being useful for MS.
A study of this type of footwear was published in Archives of Physical Medicine and Rehabilitation way back in 1981. It determined that, "Rocker shoes were effective only in patients who still retained the ability to walk independently; retention of adequate hip and calf strength proved critical." For those people, improvement in gait varied, but using the rockers saved their wearers 150 percent in energy.
Your choice of footwear is a personal one. The shoes you select may vary depending on how you're feeling on a particular day, and will probably change as your MS develops. I've dusted off (literally) another pair of Mephistos, which I'd forgotten I had, to see how they affect my walking. After wearing them for a day, I think that they — like the pair that I wore in Pennsylvania — may have found a second life.
I have no financial interest in any of the shoe brands that I've mentioned. They're simply shoes that I've worn and have fortunately been able to afford. I know that makes me very lucky.
What type of footwear do you prefer? Share your experience with your search for the right MS shoe in the comments below.
You're invited to follow my personal blog at www.themswire.com.
***
Note: Multiple Sclerosis News Today is strictly a news and information website about the disease. It does not provide medical advice, diagnosis, or treatment. This content is not intended to be a substitute for professional medical advice, diagnosis, or treatment. Always seek the advice of your physician or other qualified health provider with any questions you may have regarding a medical condition. Never disregard professional medical advice or delay in seeking it because of something you have read on this website. The opinions expressed in this column are not those of Multiple Sclerosis News Today or its parent company, BioNews Services, and are intended to spark discussion about issues pertaining to multiple sclerosis