MS News that Caught My Eye Last Week: Cognitive Impairment, Genetic Variant Risk Factor, Protein Biomarkers, Gilenya Study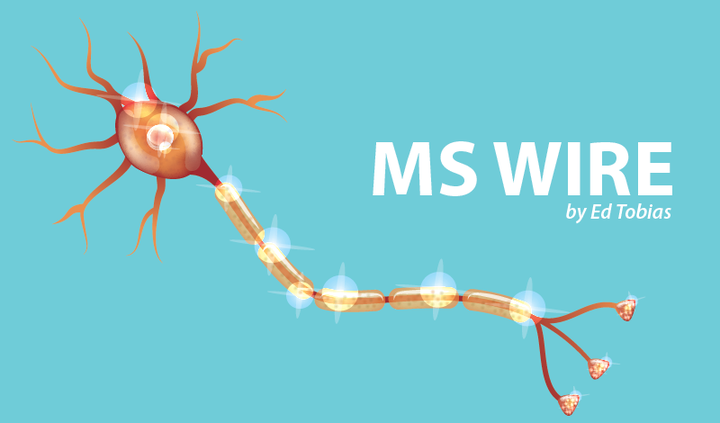 The finding that physical activity provides a protective effect for cognitive abilities makes sense to me. I recently listened to a webinar discussing brain atrophy, which has a direct relationship with cognitive impairment, and not only in people with multiple sclerosis. Previous studies have linked higher intelligence, education, professional achievement, and participation in leisure activities with less severe cognitive changes in age-related decline or Alzheimer's disease. If you scroll through the study discussed in the article below, you'll find the "nut" in the discussion section: "Early and appropriate treatment of the disease with disease modifying drugs can therefore represent a key strategy to improve both the physical and cognitive outcome of the subject."

Higher intellectual ability and physical activity during childhood and adolescence may help protect against the development of cognitive impairment in people with multiple sclerosis (MS), an Italian study suggests.
These findings, though preliminary, suggest that intellectual enrichment and early-life physical activity may reduce the likelihood of developing cognitive deficits in these patients.
Click here to read the full story.
***
I don't know if identifying this gene will lead to a cure or even a treatment for multiple sclerosis. But it might be a useful tool when deciding how aggressively to treat someone's disease — and that catches my interest.
A genetic variant in the galanin gene (GAL) appears to be a risk factor for more severe multiple sclerosis (MS), nearly doubling the risk of rapidly progressive disease, particularly in patients whose disease onset occurs after age 30, a new study suggests.
Researchers propose that this genetic variant could be used to identify patients at greater risk of more severe MS.
Click here to read the full story.
***
Here's another study about predicting the speed and severity of multiple sclerosis progression. This knowledge could inform decisions about earlier treatment for some people with MS. Hit it fast and hard.

The levels of neurofilament light chain (NfL) and chitinase3-like1 (CHI3L1) in the cerebrospinal fluid — the liquid that surrounds the brain and spinal cord — serve as respective biomarkers of disease activity and progression in multiple sclerosis (MS), a study reports.
Measuring levels of both proteins also helps to identify MS by its specific type, and to predict progression in relapsing-remitting (RRMS) patients, the researchers noted.
Click here to read the full story.
***
Researchers reviewed participants in the first clinical trials of Gilenya. More than 85 percent of those patients reported at least one minor side effect, such as an upper respiratory infection or headache, and just under 13 percent reported something more serious, such as basal cell carcinoma. On the other hand, over 45 percent of the patients remained free of relapses, and 63 percent showed no signs of worsening disability after 10 years of treatment. The researchers concluded that Gilenya provides "sustained benefits for control of disease activity and disability progression without emerging safety concerns."

Long-term treatment with Gilenya (fingolimod) in patients with relapsing forms of multiple sclerosis is safe and effective, results from a Phase 3 trial show.
Trial findings were reported in the study, "Extended treatment with fingolimod for relapsing multiple sclerosis: the 14-year LONGTERMS study results," published in the journal Therapeutic Advances in Neurological Disorders.
Click here to read the full story.
***
Note: Multiple Sclerosis News Today is strictly a news and information website about the disease. It does not provide medical advice, diagnosis, or treatment. This content is not intended to be a substitute for professional medical advice, diagnosis, or treatment. Always seek the advice of your physician or other qualified health provider with any questions you may have regarding a medical condition. Never disregard professional medical advice or delay in seeking it because of something you have read on this website. The opinions expressed in this column are not those of Multiple Sclerosis News Today or its parent company, BioNews Services, and are intended to spark discussion about issues pertaining to multiple sclerosis.