MS News that Caught My Eye Last Week: Immunoadsorption, MS Therapies Approval, Cannabis-based Capsules for Study, Pregnancy and MS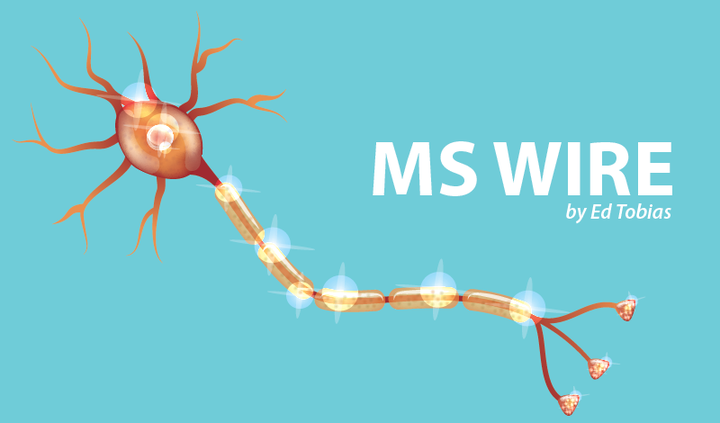 Steroids may be an effective treatment for multiple sclerosis relapses, but they have negative side effects. Many people report a metallic taste, while others find it hard to sleep. And long-term use can affect bone density. Plasma exchange is a standard treatment for relapses that are resistant to steroids. But researchers in Germany are investigating another process that removes antibodies from the blood while preserving the rest of the blood plasma. They found that over one month and in the long term, immunoadsorption was a superior treatment to plasma exchange.
A blood-cleansing process known as immunoadsorption appears to be superior to plasma exchange in treating relapses that don't respond to conventional steroid therapy in people with multiple sclerosis (MS) or clinically isolated syndrome (CIS), a study reports.
These findings were reported in "Safety and efficacy of immunoadsorption versus plasma exchange in steroid-refractory relapse of multiple sclerosis and clinically isolated syndrome: A randomised, parallel-group, controlled trial," published in the journal EClinicalMedicine.
Click here to read the full story.
****
If you think that the government agencies that regulate medical treatments are behind the curve when it comes to MS treatments, you're not alone. The recent restrictions put on Lemtrada (alemtuzumab) by the European Medicines Agency is just one example of what I believe is overregulation. And it seems as if a global group of neurologists shares my opinion.
There is a sizable gap between advancements in treatment for multiple sclerosis and their regulatory approval, a circumstance that necessitates increased advocacy on a global scale.
This concern was a major topic of conversation recently at the XXIV World Congress of Neurology (WCN 2019) in Dubai, United Arab Emirates.
Click here to read the full story.
****
I'm a believer in the benefits of medicinal cannabis for people with MS. But I'm concerned at the lack of clinical trials to judge the efficacy of products containing tetrahydrocannabinol and cannabidiol and insufficient quality control standards. Let's hope that this trial produces positive results and pushes regulators to fast-track the process to get these products into patients' hands.
MMJ International Holdings announced that it has entered into an agreement for the production of its proprietary cannabis-based gel capsule — a product mix of tetrahydrocannabinol (THC) and cannabidiol (CBD) — in compliance with guidelines set by the U.S. Food and Drug Administration and the Drug Enforcement Administration.
The agreement, made with a pharma solutions company, aims to allow MMJ to launch clinical trials of its oral capsule as a possible treatment for multiple sclerosis and Huntington's disease.
Click here to read the full story.
****
Years ago, a colleague was diagnosed with multiple sclerosis. The disease appeared to be relatively inactive until she gave birth. After that, her disability ramped up into high gear. Back then, the conventional wisdom was that MS symptoms would ease during pregnancy but worsen post-partum. Since then, studies have cast doubt on that view. Here's one that reports no connection between pregnancy and long-term MS progression. The researcher cautioned "patients, who may believe pregnancy 'can replace treatment,' and providers who may think it could 'treat the disease.'"
Pregnancy does not lead to long-term changes in the disease course of multiple sclerosis, new research suggests.
This work, which emphasizes the importance of careful data analysis, supports studies disputing previous beliefs that pregnancy worsened or lessened the long-term disease course of MS.
The findings were presented by Mar Tintore, MD, PhD, in a plenary lecture titled "Multiple Sclerosis" (number 0452), at the XXIV World Congress of Neurology (WCN 2019), in Dubai, United Arab Emirates, held Oct. 27–31.
Click here to read the full story.
***
Note: Multiple Sclerosis News Today is strictly a news and information website about the disease. It does not provide medical advice, diagnosis, or treatment. This content is not intended to be a substitute for professional medical advice, diagnosis, or treatment. Always seek the advice of your physician or other qualified health provider with any questions you may have regarding a medical condition. Never disregard professional medical advice or delay in seeking it because of something you have read on this website. The opinions expressed in this column are not those of Multiple Sclerosis News Today or its parent company, BioNews Services, and are intended to spark discussion about issues pertaining to multiple sclerosis.