MS News that Caught My Eye Last Week: High Cost of MS Meds; MS Progression, Relapse, and DMT Timing; Remyelinating Therapy Trial; Myelin Regeneration Mouse Study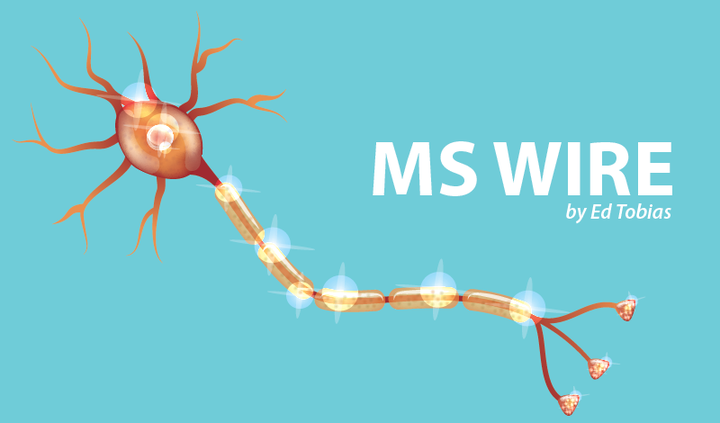 I frequently see reports of this on multiple sclerosis patient websites. People with MS say they've been forced to change or even stop their treatment because it costs too much. Some people have had to choose between paying for their medication and buying food. This should not be happening. Have you ever had to reduce your MS treatment because of its cost?
The high cost of disease-modifying therapies (DMTs) for multiple sclerosis (MS), and the challenging process of insurance approval, lead to treatment gaps or alterations, increased symptoms, and sacrifices in lifestyle, a survey from the National Multiple Sclerosis Society (NMSS) shows.
"People with MS are paying the price, not only financially, but also physically and emotionally," Bari Talente, NMSS's executive vice president of advocacy, said in a press release.
Click here to read the full story.
***
More and more neurologists are recommending that a disease-modifying therapy be started soon after an MS diagnosis. Yet, many neuros and their patients continue to wait to begin treatment until after significant disease progression has occurred. Are people scared of the meds? Or perhaps it's a problem of affordability. Maybe this study will tip the scale toward earlier treatment. Based on my experience of living with MS for nearly 40 years, I think that would be a good thing.
Recovering well after a first relapse and starting a disease-modifying therapy (DMT) immediately afterward considerably increases the likelihood of slowing progression in multiple sclerosis (MS), a study suggests.
Its findings support relapse recovery as a critical factor for DMT initiation, and one that should be assessed routinely in MS clinical trials, researchers said.
Click here to read the full story.
***
This possible therapy is designed to facilitate specific chemical reactions within cells and promote the activation of oligodendrocytes, the cells responsible for producing myelin. Hopefully, it will help to remyelinate the nerves damaged by MS. The CEO of Clene Nanomedicine, which produces CNM-Au8, says he believes this therapy has a strong potential for myelin repair in people with MS. Let's hope he's right.
The first participant has been dosed in the Phase 2 REPAIR-MS clinical trial examining the effects of CNM-Au8, Clene Nanomedicine's investigational remyelinating therapy, on brain metabolism in people with multiple sclerosis (MS), the company announced.
In MS, the immune system attacks myelin, the protective sheath that surrounds neurons, helping them send signals more effectively.
Click here to read the full story.
***
I don't usually mention mouse studies because treating a mouse is a lot different than treating a person. But since we've just discussed remyelination, I thought it would be interesting to look at another potential process to accomplish that.

Blocking a protein called PAR1 may enhance the regeneration of myelin, the protective fatty layer that covers nerve fibers and is damaged in multiple sclerosis (MS), a mouse study shows.
Therapeutic targeting of PAR1 may promote remyelination and delay MS progression, according to the study, "Blocking the Thrombin Receptor Promotes Repair of Demyelinated Lesions in the Adult Brain," published in the Journal of Neuroscience.
Click here to read the full story.
***
Note: Multiple Sclerosis News Today is strictly a news and information website about the disease. It does not provide medical advice, diagnosis, or treatment. This content is not intended to be a substitute for professional medical advice, diagnosis, or treatment. Always seek the advice of your physician or other qualified health provider with any questions you may have regarding a medical condition. Never disregard professional medical advice or delay in seeking it because of something you have read on this website. The opinions expressed in this column are not those of Multiple Sclerosis News Today or its parent company, BioNews Services, and are intended to spark discussion about issues pertaining to multiple sclerosis.