MS News that Caught My Eye Last Week: Methionine, MSCT, Spinal Fluid, and BTK Blocker Studies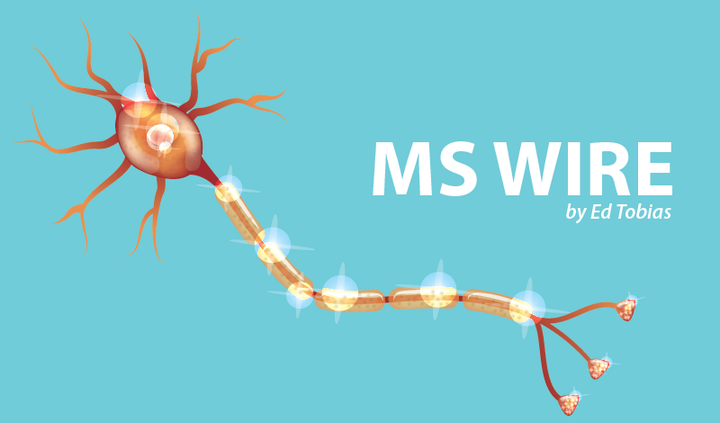 Methionine is an amino acid found in meat, eggs, and dairy. It's absorbed by T-cells that are part of our immune system. Those cells are also believed to be the immune cells that attack our myelin, creating the nerve damage that results in multiple sclerosis.
In this study, mice eating less methionine had a reduced number of a certain type of T-cell, which led to a delay in disease onset and progression. The researchers believe "reducing methionine intake can actually dampen the immune cells that cause disease, leading to better outcomes."
Changing a person's diet to reduce the amount of methionine (amino acid found in food) could delay the development and progression of inflammatory and autoimmune disorders, including multiple sclerosis (MS).
That finding was described in the study "Methionine Metabolism Shapes T Helper Cell Responses through Regulation of Epigenetic Reprogramming," published recently in the journal Cell Metabolism.
Click here to read the full story.
***
Unlike hematopoietic stem cell transplants, in which stem cells are removed from a patient's bone marrow and later infused back into the bloodstream, mesenchymal stem cell transplants (MSCT) collect those stem cells from the patient's spinal column and return them there. This study concludes that MSCT is safe and that cells delivered into the spinal cord produced a significantly slower disease progression rate than did cells delivered into the bloodstream.
Transplanting patients' own mesenchymal stem cells is a safe therapeutic approach and can delay disease progression in people with MS, a meta-analysis review shows.
The study also showed that cells transplanted to the spinal cord (intrathecal injection) were associated with significantly slower disease progression rates, compared to cells delivered into the bloodstream.
Click here to read the full story.
***
Why do neurologists often use spinal taps when determining whether someone has MS? This study provides one of the reasons.
People with MS have a more diverse set of immune cells in their cerebrospinal fluid (CSF), the fluid that bathes the central nervous system, but no such diversity is seen in their blood, a study reports. Instead, MS causes changes in the activation of immune cells in the blood.
The distinct set of immune cells in MS patients' CSF shows enrichment of pro-inflammatory cells that promote disease severity in MS mouse models.
Click here to read the full story.
***
Here's encouraging news about a possible treatment that can lower the number of brain lesions in someone with MS. Keep in mind this is only a Phase 2 trial. A Phase 3 trial isn't expected until later this year. However, a news release from research sponsor Sanofi says, "This molecule may be the first B-cell-targeted MS therapy that not only inhibits the peripheral immune system, but also crosses the blood-brain barrier to suppress immune cells that have migrated into the brain."

The experimental BTK inhibitor SAR442168 showed an acceptable safety profile and met its primary endpoint — a significant reduction in the number of new lesions visible on a brain imaging scan — in a Phase 2 trial in people with MS, study results show.
SAR442168, formerly known as PRN2246, is an oral, small molecule being co-developed by Principia Biopharma and Sanofi Genzyme. It works by inhibiting Bruton's tyrosine kinase (BTK), a protein important for the proliferation of immune cells, particularly B-cells. By blocking BTK, it is expected that SAR442168 can reduce inflammation that damages the nervous system in people with MS.
Click here to read the full story.
Did you know that some of my columns from "The MS Wire" are now available as audio briefings? You can listen to them here.
***
Note: Multiple Sclerosis News Today is strictly a news and information website about the disease. It does not provide medical advice, diagnosis, or treatment. This content is not intended to be a substitute for professional medical advice, diagnosis, or treatment. Always seek the advice of your physician or other qualified health provider with any questions you may have regarding a medical condition. Never disregard professional medical advice or delay in seeking it because of something you have read on this website. The opinions expressed in this column are not those of Multiple Sclerosis News Today or its parent company, BioNews Services, and are intended to spark discussion about issues pertaining to multiple sclerosis.