Need to Know: MS and the Battlefield of the Immune System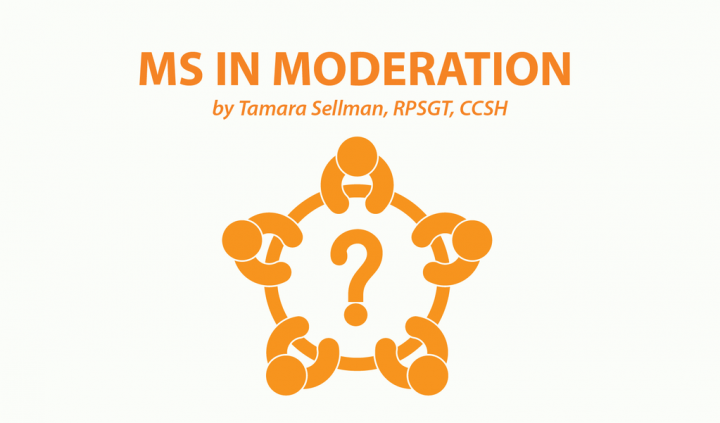 Editor's note: "Need to Know" is a series inspired by common forum questions and comments from readers. Have a comment or question about MS? Visit our forum. This week's question is inspired by a relevant new category in our forum, "Coronavirus COVID-19 Information," which launched on March 7, 2020. Leave a comment here or at the original forum category.
I'm moved (and, truth be told, empowered) by the #HighRiskCOVID19 hashtag trending on Twitter. It's spread to other social media channels, and I see a shift in commentary away from the original suggestion that "only" old and immunocompromised people are at risk.
If you have MS or another chronic condition, it's not impolite to call out this ableist messaging — that somehow our lives matter less in the context of a majority presumed invulnerable. In fact, raising our voices against health privilege raises our visibility in a world that behaves as if we didn't exist. This has to change; we need to be heard and valued. In the words of prominent disability activists, "Nothing about us without us."
That said, many with MS may be unclear on how COVID-19 puts us at risk.
Let's talk about what it means to be immunocompromised.
The immune system is a battlefield
The human immune system is an amazing kind of personal militia. It has:
reconnaissance units that patrol for combatants
soldiers that hunt down and capture invaders who cross our borders
a fleet of tanks and other weapons to destroy the enemy
a war room to model and test situations to use as a basis for defensive and offensive strategies
The goal, of course, is to win survive.
Honestly, I'm no fan of the idea of war, especially the reference to people with MS (or any chronic illness) as "warriors." Not because I'm a peacenik, and not because I think people don't fight back. Heck yes, we fight back!
I just don't think we can overcome this disease through mind control alone. Our biology possesses an unknowable intelligence in the face of MS. We can only truly support our body — itself the battlefield — by nourishing our troops, keeping recon missions gassed up, implementing careful strategies in the war room (perhaps the only place we, as humans, can exert control), and maintaining our tanks and weaponry.
Immunocompromised means an impaired immune system
AboveMS offers a straightforward definition:
"The immune system works as a defense in fighting diseases or infections. Multiple sclerosis (MS) is an autoimmune disease. This means that the body's immune system attacks its own body parts, such as tissue or nerves, instead of protecting them as it should."
Essentially, your immune system is impaired. Either it's shut down, or it's overreacting.
Look at the word autoimmune. Auto means self; add this to immune and you describe the immune system attacking itself. In MS, the target is the myelin that coats the neurons in the central nervous system.
War metaphors help illustrate the fight
"Friendly fire" describes accidental attacks from within one's own army. In a sense, having MS means facing friendly fire from our own immune system. Many good soldiers are attacking the wrong targets, to be metaphoric. Good immune cells, meant to disable invaders, mistakenly destroy healthy tissue instead.
Being immunocompromised also suggests we're experiencing "chinks in the armor," another war-born phrase to describe weaknesses that expose us as vulnerable. Other immune system soldiers mean to protect us against attacks, but they receive mixed signals or don't see the attacks coming because they're delivered by cells they'd normally trust. This invites a Trojan horse comparison.
In the case of untreated MS, our immune system behaves like a blitzkrieg during a flare, especially for those with progressive or severe illness. The attacks never stop. As our condition worsens, our disability increases. Having other illnesses, infection, or inflammation (hello COVID-19) only exacerbates these risks.
People treat their MS to stop this invasion. The problem? Disease-modifying drugs work by literally shutting down the immune system. From a field commander's view, that's the same as retreat. There are no defenses in line to protect against something like the flu or COVID-19.
It's irrelevant whether we treat our MS; the immune system's impaired either way, leaving us vulnerable to the virus. "Sheltering in place," another military term, becomes our best strategy beyond vigilant self-care and strict hygiene protocols.
"War is hell," William Tecumseh Sherman once said, but I prefer author Tim O'Brien's reference, because it's not so black and white:
"War is hell, but that's not the half of it, because war is also mystery and terror and adventure and courage and discovery and holiness and pity and despair and longing and love."
Be safe out there.
***
Note: Multiple Sclerosis News Today is strictly a news and information website about the disease. It does not provide medical advice, diagnosis, or treatment. This content is not intended to be a substitute for professional medical advice, diagnosis, or treatment. Always seek the advice of your physician or other qualified health provider with any questions you may have regarding a medical condition. Never disregard professional medical advice or delay in seeking it because of something you have read on this website. The opinions expressed in this column are not those of Multiple Sclerosis News Today or its parent company, BioNews Services, and are intended to spark discussion about issues pertaining to multiple sclerosis.