MS News that Caught My Eye Last Week: Coronavirus and DMTs, Gilenya and Pediatric MS, Ponesimod for RRMS, Cannabis for Spasticity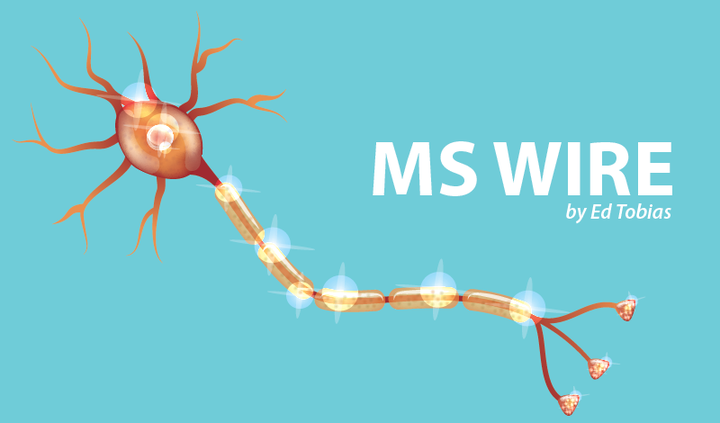 I'm starting this week by linking to our Coronavirus COVID-19 Information section on the Multiple Sclerosis News Today Forums. My fellow moderator, John Connor, and I have been posting information there from our news writers and columnists about the evolving situation.

As a rule I link only to news stories published on this site and not to columns — and certainly not to my own. But this column contains two important items: One is a request for people with MS who have tested positive for coronavirus to share their experiences and the other is a look at some of the information that's been shared by those people.

What happens if you have MS and you've tested positive for COVID-19? How will the disease affect your disease-modifying therapies and your MS?
Dr. Barry Singer, (@drbarrysinger), a neurologist who directs The MS Center for Innovations in Care in St. Louis, has posed that question to his Twitter followers. Singer learned that some people with MS have been sickened by COVID-19, and the experiences they're reporting from around the world seem encouraging.
Click here to read the full column.
***
We sometimes forget about pediatric MS because for years it was believed that the disease affects only adults. So I'm pleased to see that Gilenya (fingolimod), the only treatment approved by the U.S. Food and Drug Administration for treating children 10 to 18 years old, did well in this trial. I hope more treatments are developed for this age group.

Oral treatment with Gilenya (fingolimod) is more effective than Avonex (interferon beta-1a) for controlling brain lesion activity and brain volume loss in children with pediatric-onset multiple sclerosis (POMS), two-year results of the PARADIGMS study show.
That means Gilenya provides an effective treatment option for children and adolescents with relapsing MS, researchers said.
Click here to read the full story.
***
I jabbed myself in the thigh for several years when Avonex was first introduced. It didn't take me long to develop "needle fatigue" and, rather than inject myself each week, I found myself delaying doses. Not a good thing. So I love it when another pill is developed as an MS treatment.
Ponesimod was tested on people with relapsing MS and also on a group with active secondary progressive MS. The trial showed a reduction in flares and fatigue but not much difference in disease progression. I assume that's why Janssen is only asking for approval of ponesimod as a treatment for relapsing-remitting MS and not also for secondary progressive MS.
Janssen has submitted an application to the U.S. Food and Drug Administration (FDA) asking for ponesimod to be approved as an oral treatment for adults with relapsing multiple sclerosis (MS).
Ponesimod, formerly ACT-128800, is an experimental treatment that targets the protein sphingosine-1-phosphate receptor 1 (S1P1) with reportedly high selectivity. By doing so, it "traps" immune cells in lymph nodes (immune-related structures), which prevents them from doing damage to the nervous system.
Click here to read the full story.
***
There's good news, but there's also bad news in this small study. Unfortunately, the headline only reports the positive.
In the first couple of paragraphs it appears that using cannabis can help with spasticity. But toward the end of the story there's this quote from researchers: "while evidence supports the benefit of certain cannabinoid formulations for improving self-reported MS-associated spasticity, these specific formulations are not available in the US, and the products in states where cannabis is legal are heterogeneous in their purity and cannabinoid content."
That's disappointing for those of us in the United States. But I hope this will encourage more research into effective cannabis-based treatments for MS that are regulated for purity and quality and available here.

About 85% of people with multiple sclerosis (MS) using cannabis find it to be helpful for pain, and 79% find it eases spasticity, a new study reports.
The study, "Cannabis use in people with multiple sclerosis and spasticity: A cross-sectional analysis," was published in the journal Multiple Sclerosis and Related Disorders.
Click here to read the full story.
***
Note: Multiple Sclerosis News Today is strictly a news and information website about the disease. It does not provide medical advice, diagnosis, or treatment. This content is not intended to be a substitute for professional medical advice, diagnosis, or treatment. Always seek the advice of your physician or other qualified health provider with any questions you may have regarding a medical condition. Never disregard professional medical advice or delay in seeking it because of something you have read on this website. The opinions expressed in this column are not those of Multiple Sclerosis News Today or its parent company, BioNews Services, and are intended to spark discussion about issues pertaining to multiple sclerosis.